Haley Cureton on the Netflix's show 'Too Hot to Handle'! Know about her love life, age, college, social media, Only Fans, biography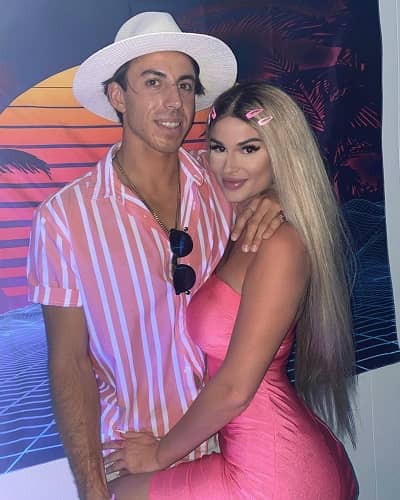 Haley Cureton is a reality TV star known for appearing in Netflix's reality show Too Hot to Handle. She is also a social media star with thousands of followers.
Haley was seen bonding with co-star Francesca Farago. She was kicked out of the show in the 5th episode as she was not getting along with other contestants.
She and Francesca secretly made out and thought they got away with costing their fellow cast members $3,000.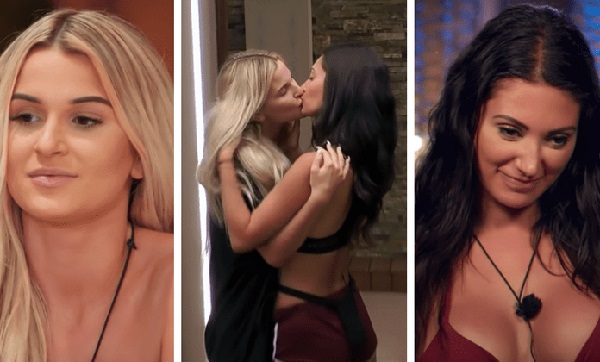 As the contestants of the show are not allowed to have any kind of physical relationship or any kind of intimacy.
Haley and Francesca tried to pin the kiss on Sharron Townsend and Rhonda Paul. But they got caught soon after. Francesca was unhappy with Haley's departure from the show.
Even though she claimed to dislike most of the contestants on the show, she still follows many of them on Instagram.
Francesca revealed,
"Haley and I are still friends. We don't talk as much as I would like. I think she's really busy with school. And obviously, I have a busy life as well as living on other sides of the country."
What is Haley Cureton's age?
Haley Cureton was born on 17th March 1998 in the USA. At present, her age is 22 years old. She is from Jacksonville Beach, Florida.
Haley was a member of the sorority commonly known as Zeta in Panhellenic. Zeta works for breast cancer education and awareness. It is said that Haley was kicked out of the sorority.
Ashley Sherman said,
"Zeta Tau Alpha would like to clarify that Haley Cureton is not a member of our organization. Her membership ended in December 2019, prior to the airing of Too Hot To Handle, because she did not meet her membership obligations,"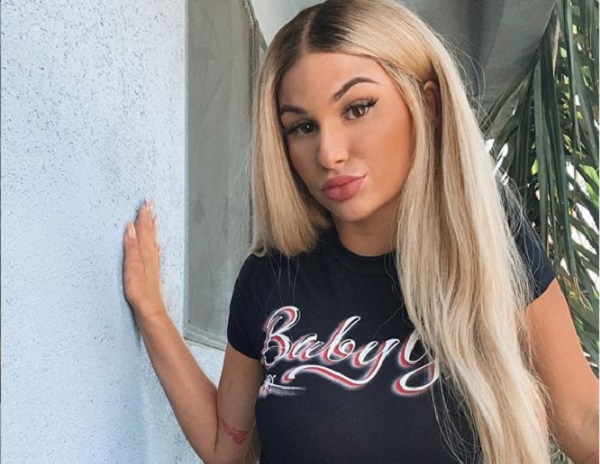 She added,
"ZTA is a values-based organization and it's disappointing that Haley's representation of the sorority experience does not align with the values set by our Creed."
Cureton also confirmed not being in the sorority through her Instagram.
Haley is currently doing her Major in Geography at the University of North Florida. Similarly, she worked as a model for a California-based clothing store called Strata Clothing. The store has branches in Jacksonville and Peru.
Also read Who is Kori Sampson from 'Too Hot to Handle? Know about his early life, love potential on show, social media, biography
Haley Cureton's love life
In Haley's Too Hot to Handle intro, she said that she is into guys and also girls who have a similar appearance to her. She and Francesca Farago became best friends.
At present, she is dating Colton Snowden and has uploaded a picture of them kissing on her Instagram. Francesca has also commented on the post.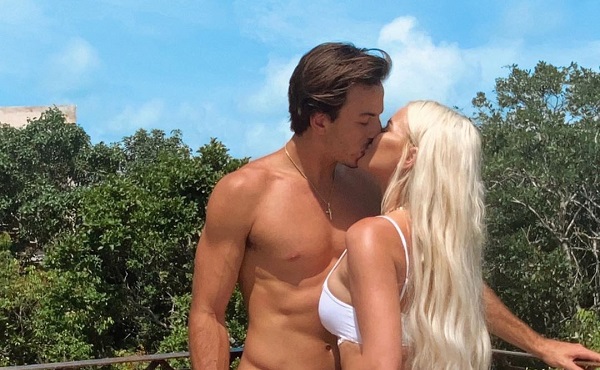 She and Colton also post on Only Fans. However, Cureton has not revealed much about her love life.
Haley Cureton has around 682k followers on her Instagram account. She first uploaded a post on 3rd October 2019. She flaunts her curves on her Instagram. Similarly, she supported 'Black Lives Matter' and collected donations. She usually wears 'Fashion Nova's' outfits.
Cureton has partnered with Fashion Nova many times and has shared it on her story highlights. Likewise, she also has a Facebook account. She is a dog lover as per her Facebook account.
She likes hanging out with her friends. Talking about her TikTok account, she has 202.2k followers. Haley has 1.1 million likes and her videos get thousands of likes.
Her first video was uploaded on 25th May which was of Doja Cat's song. Her first video got 1 million views. Also, her most viewed video is with Tana Mongeau titled When She Moves On.
Cureton also has a YouTube channel which she started on 29th April 2020. She got hip injections which she made a video of on her YouTube. She has uploaded Vlogs and makeup routines.
Furthermore, Haley is also on Only Fans. She has 13 posts and 1.3k likes on her account. She shares exclusive content of her and her man on her account.
Also read Who is Alex Sekella? Know about her struggle with raising daughter Arabella, married life with Tim Peters, social media, biography