Halle Berry workout at home with the help of her son. Checkout how! Also, know all her dating history and net worth,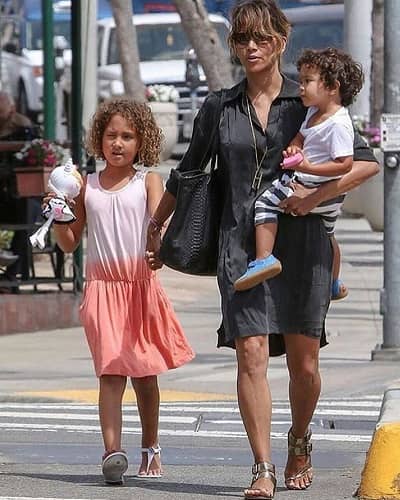 For over 54 years old actress Halle Berry has been updating us with her fitness routine quite often.
On 4th September 2020, she went on Instagram to share her Fitness Friday routine.
---
Berry shared a video of her holding her son Maceo in her arms while doing a set of squads in her backyard.
She captioned the video,
"Happy #FitnessFriday! With all the chaos that comes with virtual online learning, it can be difficult for little kids to stay energized and engaged. So today, I thought I would throw my son Maceo into my workout! Fun for him and *necessary* for me ! Check stories for my exclusive at home kiddie workout!  😂 – Enjoy the long weekend!"
Berry has been using the time to make herself fit. Her story showed the ways parents can incorporate their small children into their workout routines, including leg raises and deadlifts.
Halle has a daughter Nahla Ariela Aubry and a son Maceo Robert Martinez. Halle has been spending quality time with her children since the coronavirus pandemic.
Also read Can't go to the gym? Workout from home for couples! 3 tips by Brooke Burke to Stay Active during quarantine
Halle Berry's dating history
Halle Berry has been an icon in the film industry for more than 30 years now. She has had a romance with a fair amount of men. Berry has been married three times. The first marriage of Halle was with the baseball star David Justice. They walked down the aisle on 1st January 1994.
But her marriage to the baseball star did not have a happy ending. They separated in February 1996 and she was very depressed that she considered taking her own life. They officially divorced on 24th June 1997.
After that, Halle walked down the aisle on 24th January 2001 with singer-songwriter Eric Benet. But they did not last more than two years together. Their divorce was finalized on 3rd January 2005.
From her relationship with model Gabriel Aubry, Halle had her first child, a daughter Nahla Ariela Aubry. Her third marriage was to French actor Oliver Martinez on 13th July 2013 after getting engaged in March 2012. They had a son Maceo in October 2013. But their marriage ended in 2015 resulting in divorce in December 2016.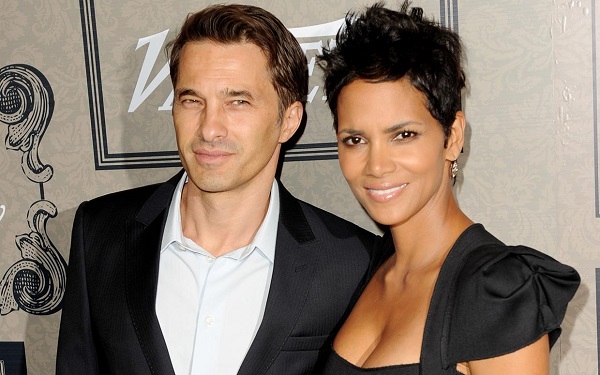 Halle talked about her misfortune with relationships and said,
"[As] women, we go into marriage thinking it's going to last forever and that this is our prince on a shiny horse. That's what fairy tales taught me as a kid … and I'm kind of anti–fairy tales today,"
Berry added,
"When [your relationship] falls apart it feels like a huge failure and a huge disappointment,"
How much is the net worth of Halle Berry as of 2020?
As per Celebrity Net worth, Halle Berry has a net worth of $90 million. In the year 1996, Halle earned her first major paycheck which was $1 million from Executive Decision. 
She was offered $2 million to star in Swordfish opposite Hugh Jackman and John Travolta. From Warner Brothers she got a salary of $500,000 to complete her full topless scene so she got $2.5 million.
From Die Another Day, she earned $4 million whereas $6 million from Gothika. Her highest earning was from Catwoman which was $14 million. In the 2000s, she was the highest-paid actress. From the endorsement deal with Revlon, she made $10 million per year after she won Academy Award.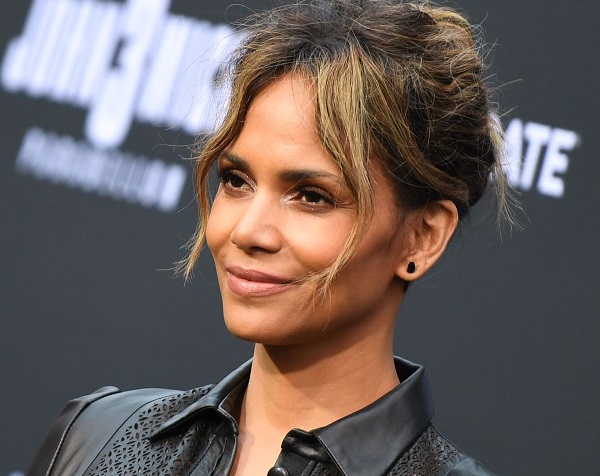 In 2018, she put her Hollywood Hills house on the market for $3.8 million. She purchased the house back in 1994 which has three-bedroom and a 2.5-bathroom.
The house features floor-to-ceiling window treatments in the kitchen, living room, and dining areas with a fireplace, vaulted ceiling, and a balcony with views of the Pacific Ocean.
Also read Jeff Bezos, Amazon CEO: His net worth crosses $ 200 billion! Employees protest outside his Washington home!
Short bio on Halle Berry
Halle Berry is an American actress. She also won an Academy Award for Best Actress for her performance in the romantic drama Monster's Ball in 2002. She was one of the highest-paid actresses in Hollywood.
Furthermore, she won the 1st runner-up in the Miss USA Pageant and came in 6th place in the Miss World Pageant in 1986. Additionally, she acted in the romantic comedy Boomerang in 1992, The Flintstones in 1994, Bulworth in 1998, and Dorothy Dandridge in 1999. Read more bio…