Hallmark's third Christmas story 'Miss Christmas' stars Brooke D'Orsay as the main cast! Know more about the plot of the story! Also, get to know about her relationships!!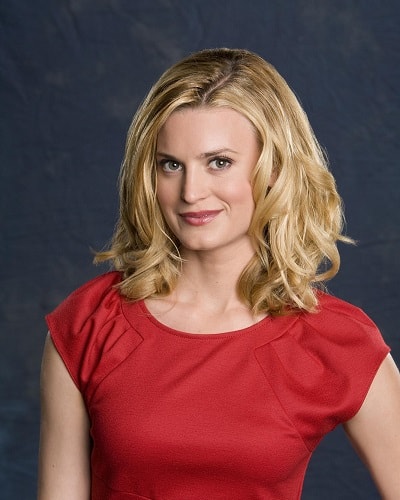 Hallmark Channel has decided to present 22 Christmas stories to the viewers as Countdown to Christmas.
Among the 22 stories of the countdown, the third story called 'Miss Christmas' was shown on November 5.
---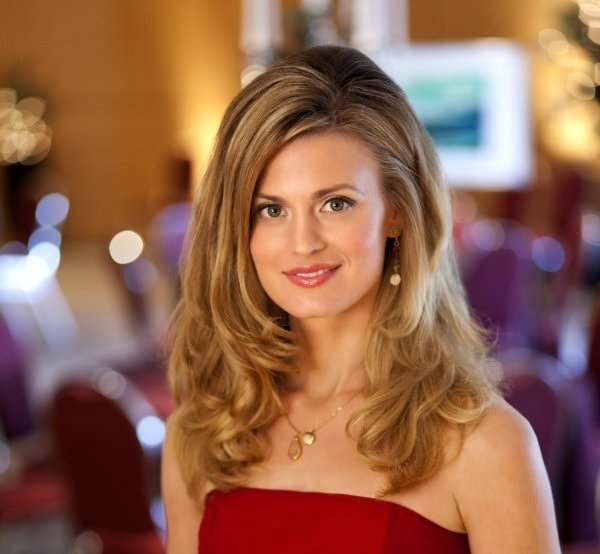 Let's refresh the plot of the story once again.
Miss Christmas
Originally, the story was filmed in Canada. This has surely given life to the plot. And as an effective result, viewers got to experience Christmas feel early on the television.
The story casts Brooke D'Orsay and Marc Blucas in the main role. Brooke portrayed the role of Holly who traveled from Chicago to Klaus, Wisconsin in order to find the perfect replacement for Chicago's plaza.
And there she meets a farmer named Sam(Marc Blucas). Finding the perfect tree which belonged to the handsome man! Yes, everyone knows where it will go now.
Since Sam has been missing from his mother's love after the death of his mother. The thriving man gets the perfect Christmas present. And the present is the company of a kind-hearted lady.
Experiences as an actress
Miss Christmas was a new experience for Brooke. Portraying the role of Holy made her more expressive as an actor.
When she was asked about her role as Holly, she said,
"Playing Holly was so much fun.The challenging part was wearing full winter clothes during the summer! Most days were a cinch, but there were times it was hot enough inside my coat to cook a turkey."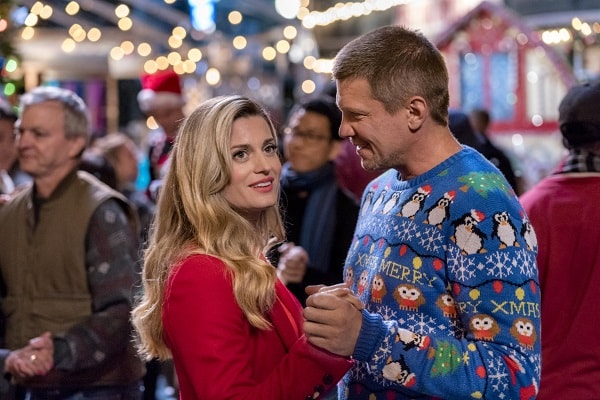 This funny quote suggests that she enjoyed her character the most. Previously, she has landed the successful role as Kate in Two and a Half Man. So, this must be more of an experience-gaining role than a learning role. And, it is clearly visible in the story.
This shows that she has come a far way from being just an actress who is thriving for fame. Brooke is also aware of the viewer's demands and the necessary role for her to gain fame in the big audiences. And, now her confidence is on the top of the world.
And looking back to her career, she quotes,
"I love playing roles where the character is a little offbeat. There's more room to move as an actor when the character isn't completely "normal". My favorite role was in a MTV movie called Everybody's Doing It, where I played an overzealous, apple-polishing, high school virgin who would do ANYTHING to get ahead. She was the kind of person that rubbed everyone the wrong way but didn't seem to care…or notice. I also love playing the Legally Blonde-esque character in my cartoon series, 6TEEN."
Right now, she is enjoying her career.
Regarding her favorite acting genre, she said,
"I'm a real sucker for romantic comedies. I love watching the whole "happily ever after" thing…The Wedding Singer gets me every time!"
Since she is active in her career, we will surely see many other performances that give her more confidence and fame.
You may also like to read Ryan Seacrest and Shayna Taylor have ended their seven years' old on-off relationship!
Relationship
Brooke is possibly single. There is just a fact that she has been dating her long-term boyfriend Greg Coolidge.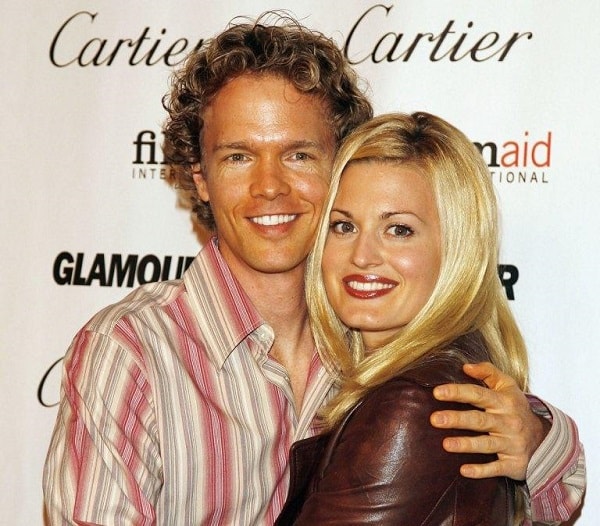 As she has decided to keep many other details of her personal life in shades, she has led many of her followers in the pool of curiosity. Also, there are not any rumors about her professional life. And for the time being, we can only be a spectator of her personal life.
Also read Wondering about the American actor, Marc Blucas and his wife Ryan Haddon an American journalist?
Short bio of Brooke D'Orsay
Brooke D'Orsay is an actress who hails from Canada. She gained a lot of popularity and fame for appearing in the role of Brooke Mayo in the series named King's Ransom. Moreover, she is also famous for her role as Kate in popular series named Two and a Half Men. More bio…