What happened on Halloween 2022 in South Korea? Update Inside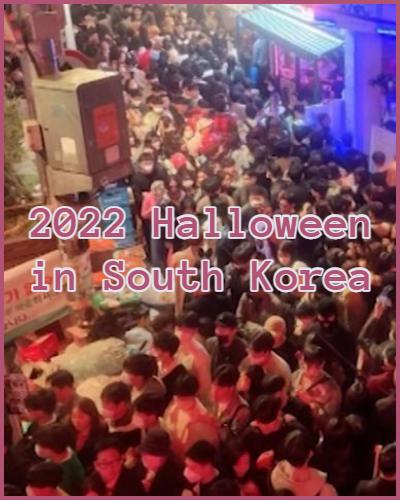 At least 153 people were killed and more than 100 injured during the 2022 Halloween celebrations in Seoul
It is reported at least 26 foreign nationals died from 14 different countries
Survivors reported people in the packed crowd screaming, yelling, and falling over each other
---
154 were killed

after a crowd surge during Halloween festivities
At least 154 people were crushed to death during Halloween celebrations in the South Korean capital of Seoul on Saturday night, October 29.
It is reported at least 26 foreign nationals died from 14 different countries including China, Iran, France, Vietnam, Uzbekistan, Norway, Sri Lanka, Thailand, Austria, Kazakhstan, and two American citizens. Most of the victims were people in their late teens and 20s.
Talking about injured people, there are more than 100 people including 15 foreigners were wounded. Similarly, 23 people are in critical condition while 79 have less severe injuries.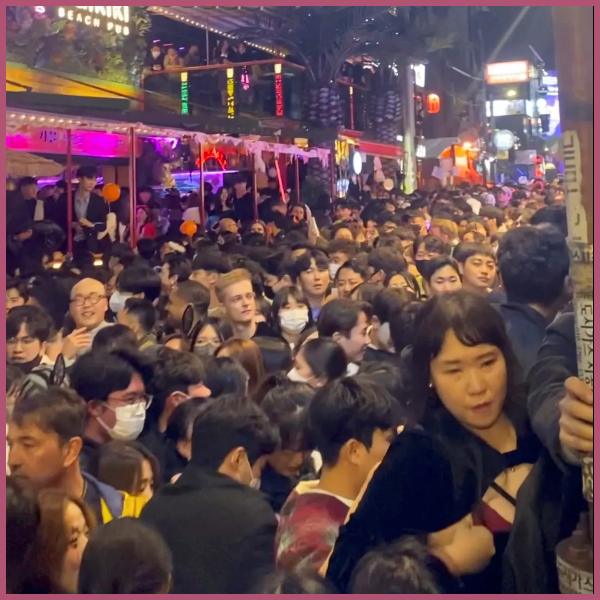 President Yoon Suk-yeol made the decision to give a televised address on Sunday morning,
"Last night, a tragedy and a disaster that should never happen did happen in the middle of Seoul celebrating Halloween,"

"As the president who bears the responsibilities for the lives and the safety of our people, I have a heavy heart and the sorrow is too much to bear,"
Soon after the address, Yoon also arrived on the scene where the surge occurred and took a brief tour of the alley in Itaewon.
Also read Find out the six Worst Dressed fashion disaster celebrities in the Oscar Award 2017
What caused a crowd surge in Seoul?
On Saturday night, an estimated 100,000 people gathered in the narrow alley in Itaewon to celebrate the first Halloween party in three years after COVID-19. However, it is still unclear what exactly caused the crash.
According to witnesses many people fell and toppled to one another "like dominoes". They were being pushed by one another at a narrow downhill alley near Itaewon's Hamilton Hotel. One of the survivors named Lee Chang-kyu said that he saw about five to six men start pushing others before one or two began falling one by one at the start of the surge.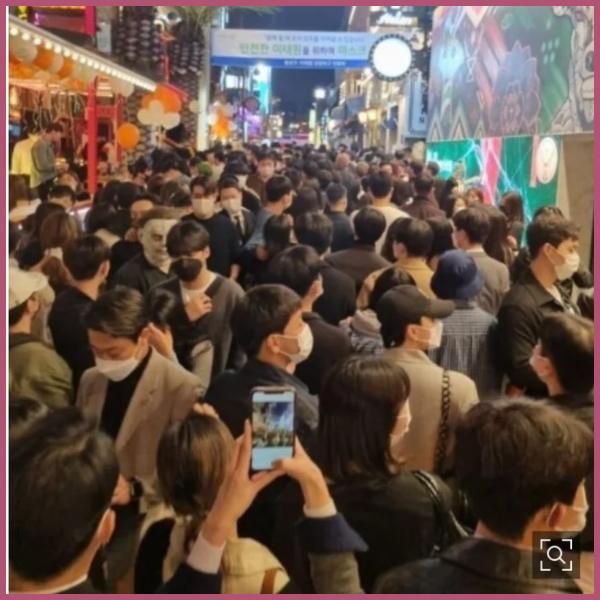 Similarly, another, surnamed Kim, said some people shouted "Help me!" and others were short of breath. Well, the video which is currently circulating all over the internet showed people in the packed crowd screaming and yelling and emergency medical personnel carrying victims down a littered street.
Who were the two American victims?
The two victims Americans were both college students in Saturday's Halloween disaster in Itaewon. One of them was a junior nursing student Anne Gieske from the University of Kentucky. The other was Kennesaw State University student Steven Blesi, who was an international business major.
The US embassy told CNN,
"Our staff in Seoul and colleagues in the United States are working tirelessly to provide consular assistance to the victims of last night's incident and their families,"
An embassy statement continued,
"The U.S. Embassy in Seoul is working closely with local authorities and other partner organizations to assist U.S. citizens affected. We offer our sincerest condolences to the loved ones of those killed and continue to assist the injured. Due to privacy considerations, we have no additional details at this time."
The deadliest crushing disaster in South Korean History
Well, this is not the first but one of the deadliest crushing disasters in South Korean History. At least 11 people were killed and about 60 others injured in the 2005 pop concert in the southern city of Sangju.
On April 16, 2014, out of 476 passengers including crew, 304 people were killed in the Sewol ferry sank. Most of them were high school students from Danwon High School. The Sewol ferry was sailing from Incheon to Jeju in South Korea.
Also read George Clooney Gets Candid about Why His Proposal to Wife Amal was Almost a Disaster!