9 Halloween decoration items to buy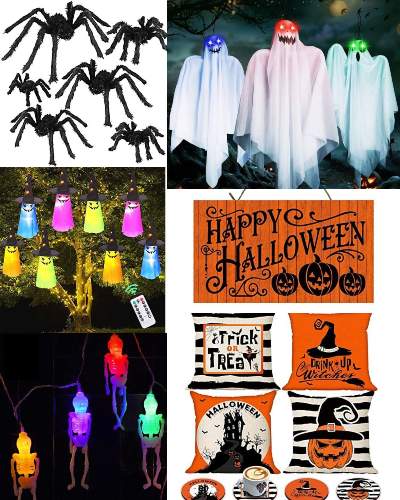 Halloween is a festival that is celebrated in the remembrance of dead souls. There are a lot of interesting things such as Trick-or-treat, Halloween parties, decorations, games, and costumes. All these amazing things made Halloween different from the rest of the other festivals.
The decoration is one of the best parts of this festival. People like to decorate their surroundings with different Halloween decorations such as hanging pumpkin signs, spider webs, skeletons, bats, etc. we recommended these 9 Halloween decoration items to buy.
1. Hanging Lighted Glowing Ghost Hat Decorations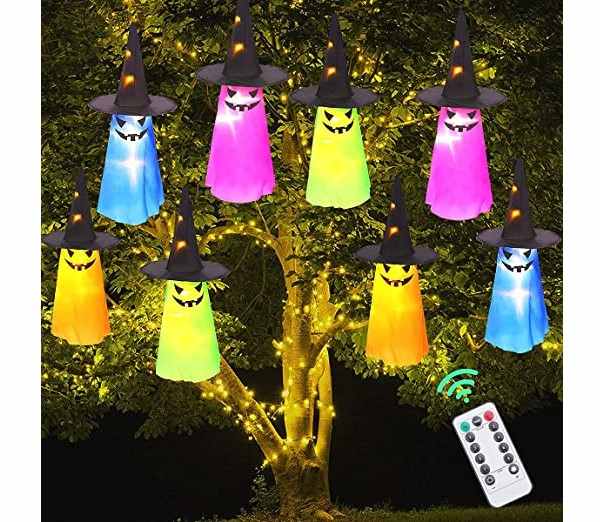 If you have a tree outside your home. Buy these cute Halloween Ghost Hat decorations and hang them to enjoy warm and bright colorful lights. It is waterproof so you don't have to worry about rain. It cost around $30.
2. Dreampark Halloween Spider Decorations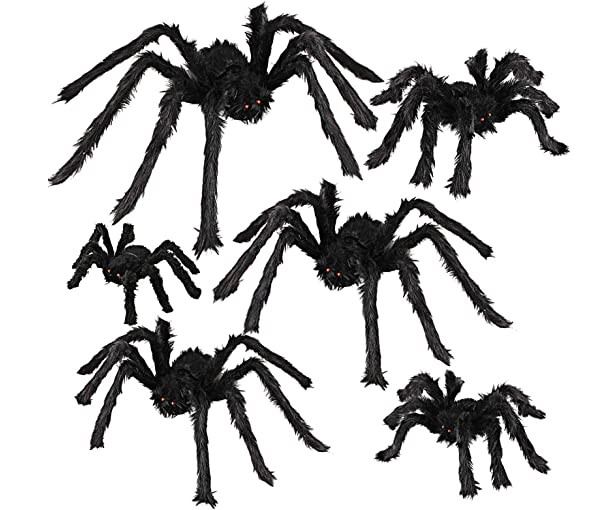 Use these DreamPark Halloween Spider Decorations outside of your door. These creepy and realistic black spiders will make your decoration more scary and realistic. It costs around $10-$50.
3. Happy Halloween Handmade Wood Sign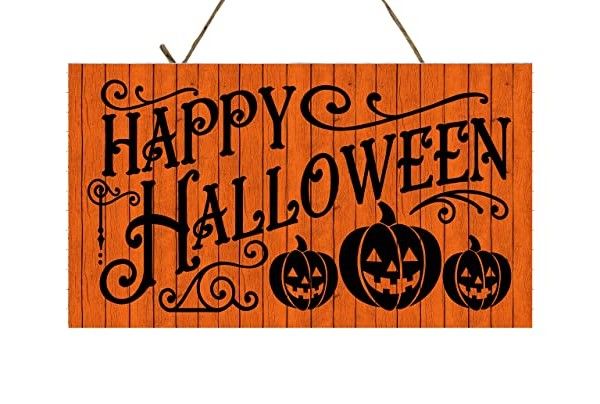 This Halloween wood sign is created with high-quality digital images printed on pine wood. You can hang them both inside or outside of the house.
4. Halloween Welcome Mat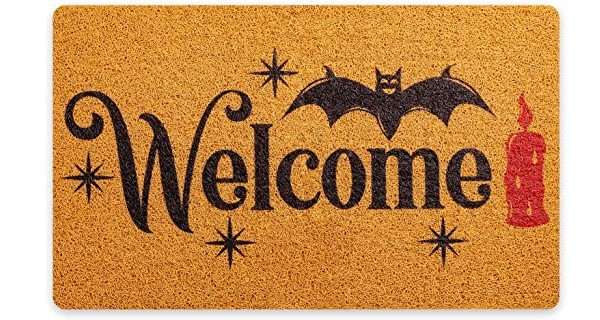 Warmly welcome all your relatives and your visitor with this Halloween Welcome Mat. This Halloween rubber mat costs $26.
5. Halloween Hanging Ghosts Decorations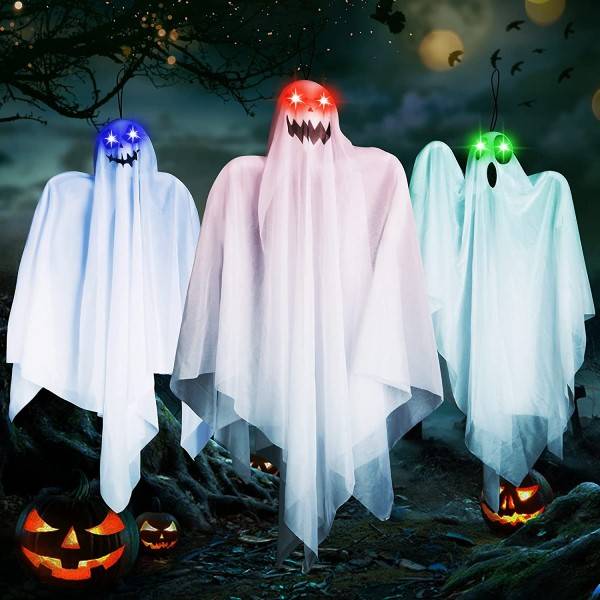 Hung these cute flying ghosts at your yard, windows, and trees, and start your great Halloween party decorations. This 3 Pack Halloween Hanging Ghosts decoration cost around $23.32.
Also read Celebrities who kicked off Halloween 2019 with their awesome costumes!!
6. 20 LED Pumpkin String Lights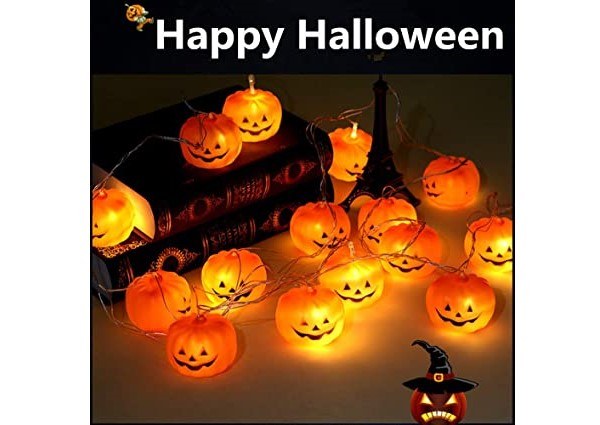 Your decoration is incomplete if you missed these pumpkin decorations at your Halloween festival. This Pumpkin Strings light contains high-quality 20 LED light with a 3D design. These cute lights are worth around $9.91.
7. Happy Halloween Pillow Cover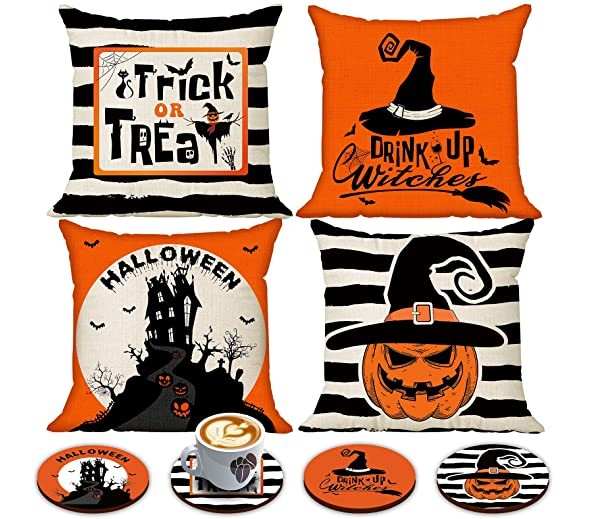 Buy these 4 pieces of Happy Halloween Pillow Cover to make your Halloween party extra special. This skin-friendly pillow cover costs around $15.
8. Skeleton Lights Halloween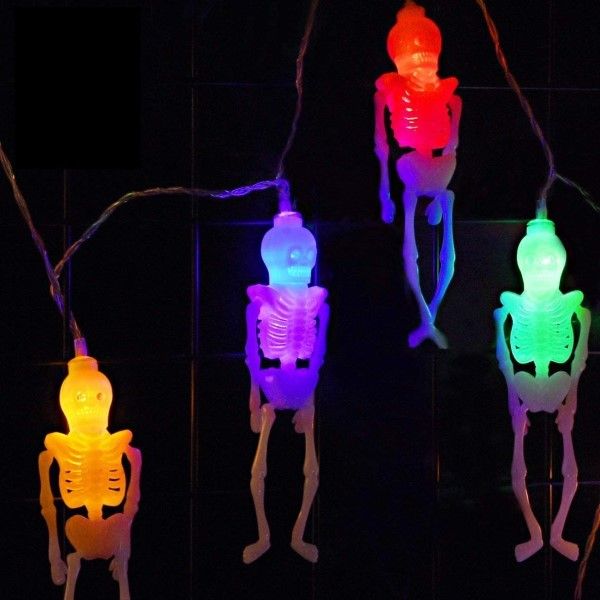 If you want to make your indoor or outdoor party more spooky and terrifying. You can use these popular skeleton Lights on Halloween. It is worth around $50.
9. Halloween Hanging Bats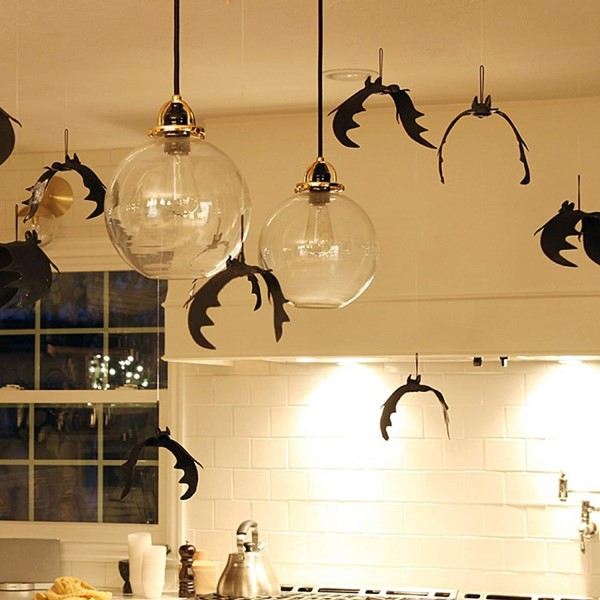 These spooky Halloween hanging hats are made with durable and soft rubber. It is a perfect decorator for both indoor and outdoor Halloween parties. It cost $20.
Also, read Start shopping for Halloween! 5 must-haves for Halloween