Halsey wipes her tears as she sings 'Sorry' at the Common Ground Musical Festival after her breakup from G-Eazy!
Heartbreaks are always painful! Halsey is currently in that stage now and she could not control herself and became emotional when she was in a performance at the Common Ground Music Festival in Lansing, Michigan on the evening of 6 July 2018. She had tear-filled eyes as she sang the song 'Sorry'!
Halsey and her emotional performance
This famous American singer was in the midst of her performance in Michigan. A video has been uploaded on the social media by one of her fans which shows her pausing as she is singing the lyrics of the song. As she momentarily halts, she wipes away tears which came to her eyes during the singing.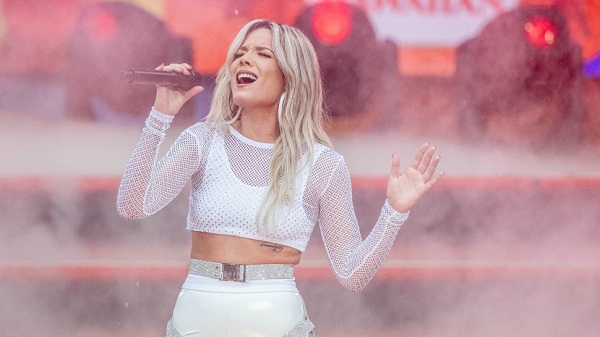 This concert and her performance are her first after she has announced and confirmed her split from her boyfriend G-Eazy, 29.
Halsey and the split from G-Eazy
On 3 July 2018, Halsey had posted a statement on her Instagram for her fans to know that she is now separated from her boyfriend G-Eazy. Halsey first made it a point for her fans to know that she would not normally post such things on the social media but since their life is always under media glare she has to make the official statement. She wrote:
"I normally keep this kind of thing private but provided our public nature I feel the need to inform my fans. G-Eazy and I are taking some time apart,"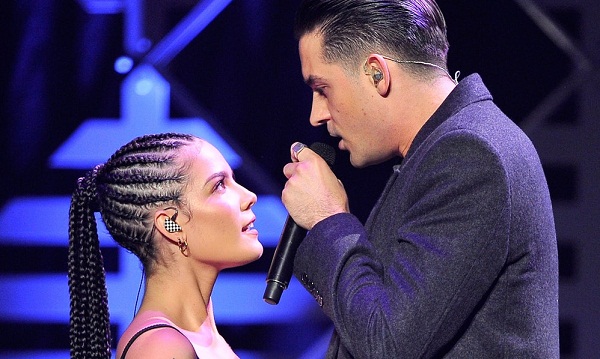 A source has revealed to US Weekly that the main reason for the couple's split was their conflicting schedules. They just could not have time for each other and this took a toll on their relationship. The source said:
"They tried to make the distance thing work, but the two of them are both super engaging and interactive people and it became too difficult for them to sustain a balanced and healthy relationship when they were spending so much time apart. I'm eager to continue the upcoming passage of time dedicating myself to my art and my career, and the duration of my tour. I wish him the best. Thanks for respecting our privacy at this time."
More on her split
They were away from each other most of the time and could not spare time for each other. There were some hints from Halsey that G-Eazy had cheated her, but G-Eazy had chosen to remain silent on this issue.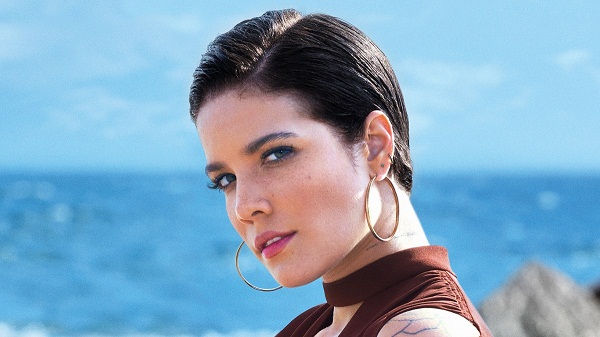 There was also a rumor that Halsey is reuniting with rapper Machine Gun Kelly. But the insider stated that there was still scope for reconciliation between the two. The source said:
"They are still very much in love and are optimistic about their paths inevitably crossing again in the future. They believe if it's meant to be, it will be. In the meantime, they are just focused on growing as artists, as people, and are doing their best to set a positive example for their loved ones and fans."
Halsey and her past affairs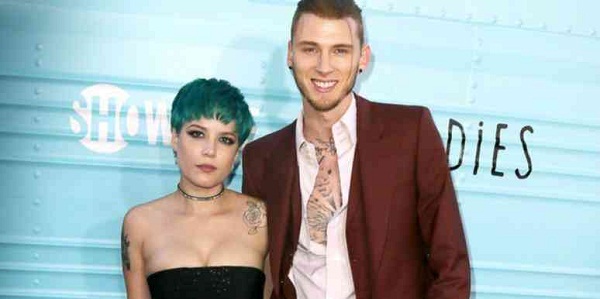 Likewise, Halsey is a bisexual. She has been in many relationships until her last one with G-Eazy. She had dated Matt Healy, Justin Bieber, Ruby Rose, Josh Dun, Lido, Jared Leto, Andrew Taggart, Ashton Irwin, and many more. Similarly, she was dating G-Eazy since the middle of the last year and it was after August 2017 that their Instagram had postings of them together at various locations.
Short Bio on Halsey
Halsey is an American pop-artist and songwriter. She is famous for his songs Ghost, Hurrican and New Americana. Hasley is famous for her alias. More Bio…