Hannah Ann And Peter Weber Broke Up After Their Engagement; Fans Slammed Ann Of Lying!
Hannah Ann and Peter Weber are no more together. Hannah Ann was competing to win the heart of Weber on The Bachelor season 24. The 28-year-old pilot was on the journey to find the love of his life. This season, however, did not get a good response from the audience. It became the rough season for all the people involved The Bachelor 24. The drama on the show started from sending home Alayah, letting her come back on the show, and then immediately eliminating her again. Meanwhile, at the end of the show, he got engaged to Ann which didn't go the long way.
The breakup of Hannah Ann and Peter Weber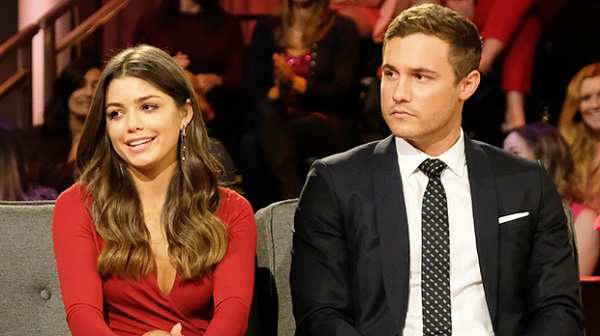 Ann went on a one-one date with the pilot of Feb. 5. They got engaged before thanksgiving day, however, they did not go a long way. Their breakup did not only come as a surprise to the audience but also Ann herself. Talking about their split, the reality star mentioned on the Bachelor Happy Hour podcast:
"I don't know exactly what happened. Nothing really surprises me about Peter."
The couple got engaged on the final day of filming which was a week before Thanksgiving day. The reality star also mentioned that he downplayed with her feeling. Furthermore, she also mentioned that he reassured her saying she was her person.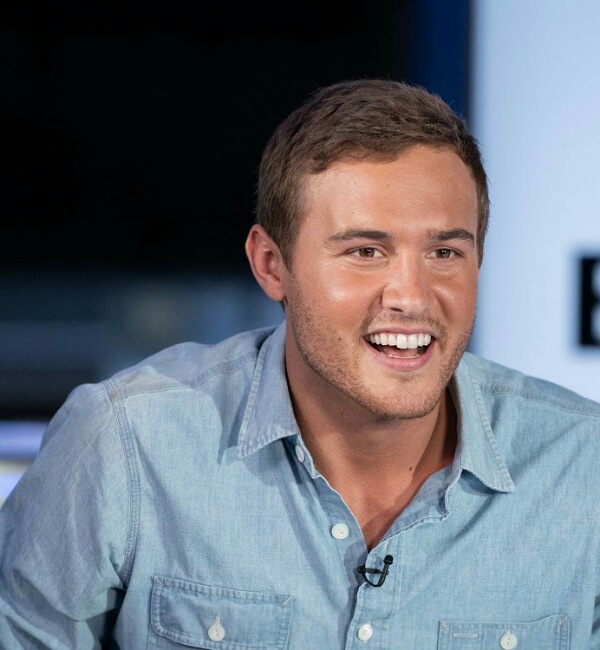 Weber also assured she is the love of his life and will always choose her. However, when the season started, things did not escalate that way. Back in January, he tried to convince her that he wants to connect with former Bachelorette Hannah Brown. Furthermore, she also mentioned that is when their relationship went to start going downhill.
Fans slammed Hannah of lies
The 23-years-old tv personality went on a one-on-one date with Peter where she mentioned she never fell in love before. Though Peter doubted for a while, he went to ask if she will get engaged to him at the end of the show. Though everything seemed fine at the time, fans were quick to explore the social media account of the model. One of the fans pulled out the posts of her and her ex-boyfriend. One the picture, the ex posted with the caption: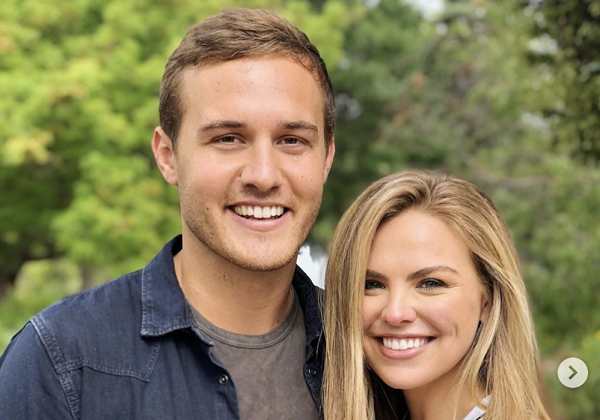 "I'm so thankful to be able to be your valentine and your best friend. I love you forever Hannah Ann and I can't wait to spend another day with you,"
After the post, many other fans explored her all social media accounts and found a couple of posts which she dedicated to her ex with a post which mentioned "Dream came true" caption.
Moving on, on one of her post she has disclosed that she dated her ex for 3.5 years. After all this, people started questioning what was the point of lying about her past.
You may also read- Jack Whitehall is on the celebrity dating app Raya 2 years after breakup from Gemma Chan!
More About Peter Weber
Peter Weber is an American television personality. Peter is also a pilot, reality television social and social media personality from Fairfax, Virginia. He appeared in the show ' The Bachelorette' season 15. Besides being an actor, he works as a commercial pilot for Delta Air Lines. See more bio…
You may also read- YouTuber's Interesting Breakups That Got Millions Of Views And Became Talk Of The Town!
Source: The Bachelor, TV Insider, Yahoo News