Hannah Brown and Adam Woolard are officially engaged!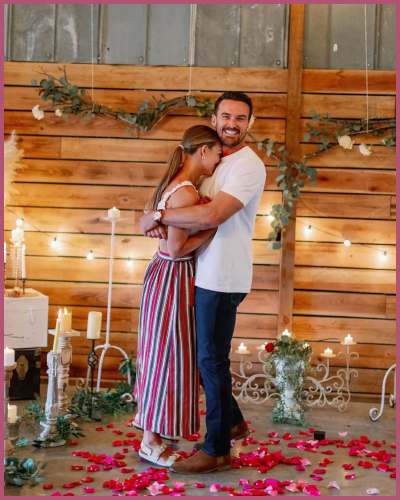 Hannah Brown and Adam Woolard got engaged after almost two years of dating.
They met on a dating app and instantly fell for each other. 
Adam made a surprise proposal to Hannah at Bolt Farm Treehouse in Whitwell, Tennessee.
---
Hannah Brown is committed to her boyfriend Adam Woolard
Hannah Brown and Adam Woolard have taken the next step in their relationship. Adam popped the question to the former Bachelorette, 28, on Thursday, August 24 at Bolt Farm Treehouse in Whitwell, Tennessee.
Brown simply thought they were going to the farm to visit their friends Seth and Tori Bolt, who were recently blessed with a baby girl, but it was actually a surprise proposal.
She shared with PEOPLE,
"I feel like I have been so busy with putting roots down in our new city Nashville and starting my new podcast I hadn't really thought about it much so if he did slip as he was planning, I did not catch on, We had talked about getting engaged, but I felt so content and safe in our relationship, I wasn't rushing it."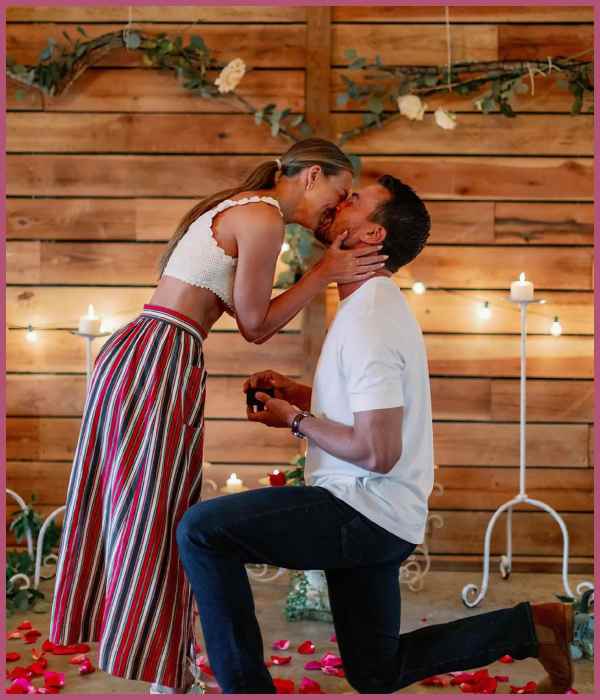 "(I loved) not only the intimacy of the surprise by ourselves, but also how we were able to celebrate with friends and family. And the surprise. I love surprises,"
The reality TV star also shared photos of their proposal on Instagram with a caption,
"so happy. i love our steady love." 
Also read More power to 'The Bachelor' star Hannah Brown for revealing body image issues! Instagram official with Adam Woolard
While Adam commented underneath her post, writing,
'I love you sweetie,"
Well, congratulations to Hannah Brown and Adam Woolard on their engagement and have a wonderful life ahead. We are eagerly waiting for you guys to get married.
How long have Hannah Brown and Adam Woolard been dating?
The engagement news comes almost two years after the two began dating. Hannah and Adam met on a dating app and shortly after fell for each other.
In January 2021, a source confirmed to E! News,
"They instantly connected from the moment they met, He gives her butterflies, and she hasn't been this happy in a very long time. Hannah feels she has finally found someone who is on the same page as her,"
A source added,
"She could tell his intentions were pure and loves that Adam shares the same values. She also loves that he is involved in multiple charities and is just a straight up good guy."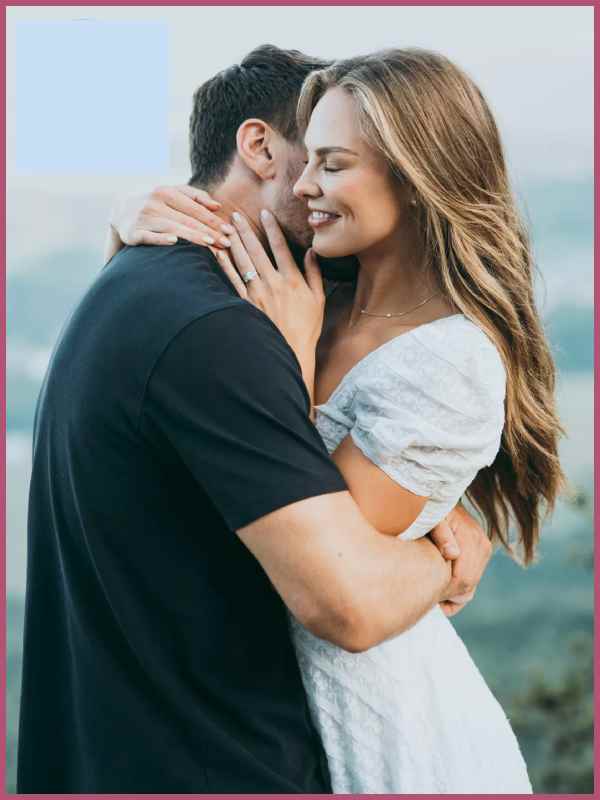 The newly engaged couple has since adopted a dog together. They recently moved together to Nashville.
Prior to Adam, Hannah Brown was previously engaged to Jed Wyatt during Colton Underwood's season finale of The Bachelor.
However, their relationship didn't long last. The Alabama native was the one who called it quits on their engagement after learning her then-fiance allegedly cheated on her.
Jed was reportedly dating Haley Stevens, who is presently in a relationship with Hannah's brother Patrick Brown.
Also read More power to 'The Bachelor' star Hannah Brown for revealing body image issues! Instagram official with Adam Woolard