Hannah Ferrier pregnant with her first child! Know about her relationship with boyfriend Josh, Age, Biography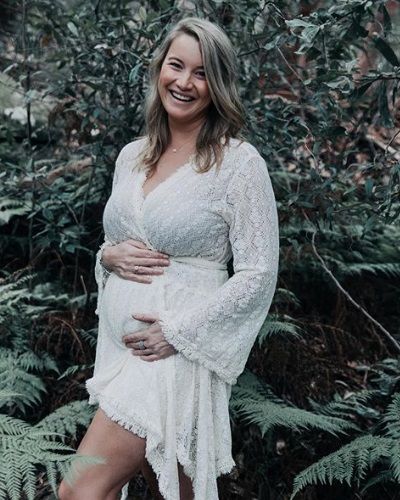 Reality star Hannah Ferrier revealed on 9th June 2020 that she is pregnant with her first child.
---
Hannah revealed the good news through her Instagram account and wrote,
"You are already my favourite adventure ???? ???? @poppypetersonphotography"
This news came after she officially left the show Below Deck Meditteranean after its 5th season. Following the news of her pregnancy with mystery boyfriend Josh, the Below Deck family showed excitement, and Past and present yachties sent Hannah messages of love and support.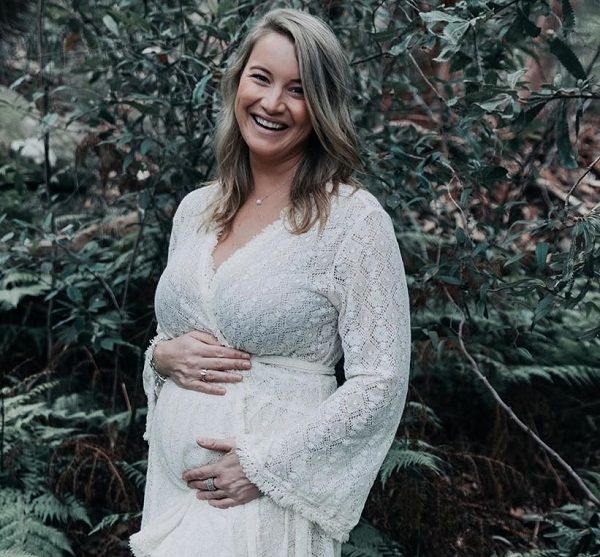 Other crewmates Jamie Jason, Anastasia Surmava, Bugsy Drake, and June Foster also showered love for her after the news of the upcoming little one.
Anastasia tweeted,
"Congrats to my beauty @hannahferrier_ on her new adventure. You are going to be the best mom ever."
Hannah revealed that she is five months along and her boyfriend Josh is overjoyed about their little one.
She said,
"little mini-me on the way. He's over the moon. He's so excited."
Likewise, Ferrier also knows the sex of the baby and has already picked a name.
Also read Inanna Sarkis pregnant with model boyfriend Matthew Noszka!
Hannah Ferrier and her boyfriend
Hannah Ferrier is private when it comes to her relationship. But she and her boyfriend Josh are in a long-term relationship. In 2019, she hinted about her relationship with him on Valentines' Day. They were celebrating their one year together.
At the time, she was away from work and they were celebrating their successful relationship. Fans speculated that her relationship is pretty serious.
She had also posted a video of her on Instagram which hinted at her new relationship. She was eating a dessert with a glass of champagne in her hand. There was a man's voice in the video.
She said,
"Me trying to be an Instagram influencer…"
In one of the videos, fans noted that she was rocking a ring on her engagement ring finger, but she did not address the observation.
On her Instagram story, she wrote,
"1 year driving the same man crazy… ????????????."
Her relationship is going strong as she is expecting her first child with her boyfriend Josh.
What is Hannah Ferrier's age?
Hannah Ferrier was born on 23rd November 1986 in Sydney Australia. The Australian-born reality star is 33 years old. She began traveling internationally when she began working on yachts.
Hannah was a salesgirl before she became famous. She had an inspiration to travel through Europe. She started her first career by working on yachts in Australia.
Also read Angela Madatyan and husband Serj Tankian celebrated 8th Marriage Anniversary! Know about their wedding, children, age, net worth, Instagram
Hannah Ferrier no longer in Below Deck: Mediterranean
Hannah Ferrier was Chief Stewardess for the 150-foot yacht on the spin-off Bravo series Below Deck Mediterranean, based on the original series Below Deck.
But as per sources, she was fired after five seasons of the show. However, she revealed that she was not fired but she quit the seaborne show because she doesn't want to be locked into a yacht.
Before she announced quitting the show there was news that she was fired. As per sources, she was in trouble for hooking up with a charter guest in the past.
Hannah said,
"I think I'm probably done. I learned when I first started yachting in my very early 20s, you know, I would see these women who were in their late 30s, 40s, sitting at a bar, getting wasted with 20-year-olds living in a tiny cabin, and I was like, I don't want [that]."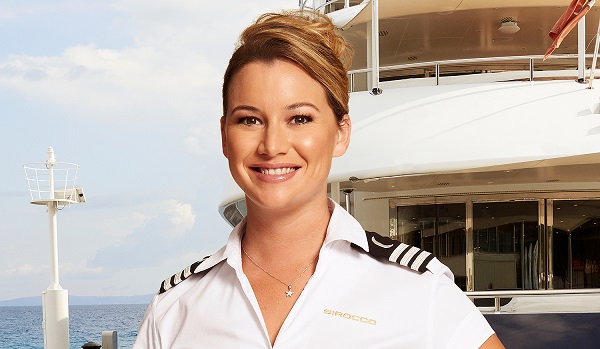 She added,
"I want this to be a good, fun, enriching experience that allows me to travel a lot, but I don't want to get to the stage where I'm locked into yachting and there's nothing else in my life except that."
She has been the chief stew on Below Deck Med since its premiere in 2016. Hannah said that she actually came to the decision that she was ready to be done with yachting before returning for season 5.
Likewise, she just needed one last go to confirm her choice. She admits she's interested to see how her attitude comes across on screen as the season airs.