TV Actress Hannah Ferrier Clapped Back To The Trolls About Her Upcoming Motherhood! Also Know What She Likes During Her Pregnancy!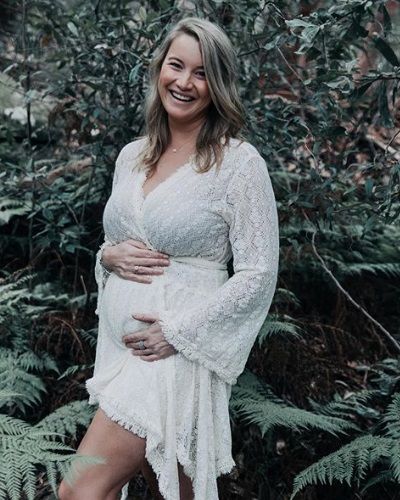 Hannah Ferrier will soon be a mom to her first baby with her boyfriend, Josh.
The soon-to-be mother constantly posts regularly about her pregnancy on her social media account.
Recently, her followers called her out on her post where she shared a picture of her with a baby bump.
The actress clapped back with the response to the follower.
---
Hannah Ferrier clapped back at the trolls
The TV actress Ferrier mentioned she still has plans to go back to her work after having the first baby. However, one of her followers commented on her recent post saying she should leave her work and be a full-time mom.
The actress shared a snap of her with her baby bump, where the follower commented:
 "I hope that you will choose to retire from your yachting career and commit to raising your child personally, becoming a full-time mother to your child."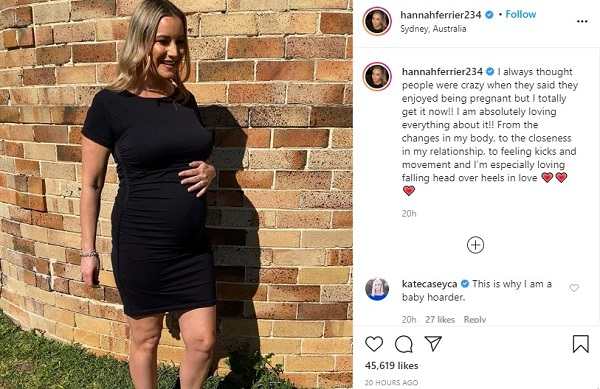 After getting the comment the actress decided to reply with a clap back to the commentator with the reply. She gave a response to the comments saying:
"Just because I retire from yachting doesn't mean I will be a full-time mother. Everyone is different and having a happy and fulfilled mother is a lot better for the child than having a mother who's around 24/7."
You may also read- YouTube Couple Langie And Lil Drip Lost Their Baby Due To Ectopic Pregnancy!
Furthermore, the actress replied to her other followers saying she feels lucky that she earns enough money to keep up with her lifestyle. She also added she was lucky to do all the traveling before her pregnancy. In one of the replies, the soon-to-be mom stated: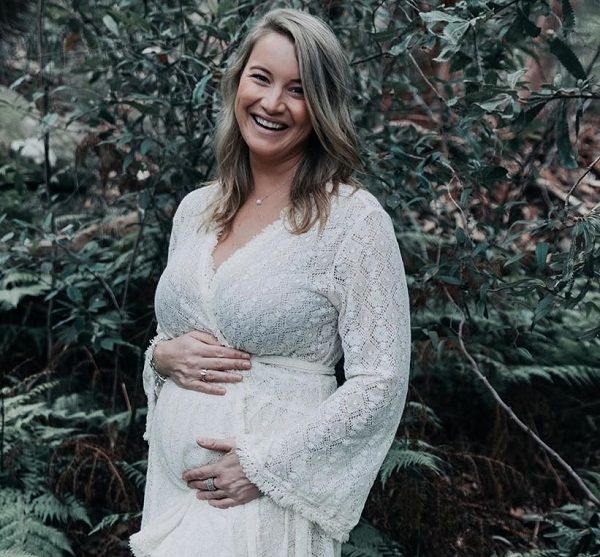 "I live[d] a pretty big life before this, so all I want to do now is walk on the beach at sunrise and chat to my partner about what we are going to do with bubs," the mom-to-be wrote. "I've honestly never been happier in my life." 
What does she love about her pregnancy?
The TV actress is embracing her pregnancy and talking about it with her followers on social media. As she is updating about her pregnancy on Instagram, she revealed what she likes about her pregnancy.
She started writing because she always thought people were crazy to enjoy their pregnancy. However, after expecting a baby herself, she understands the feeling now.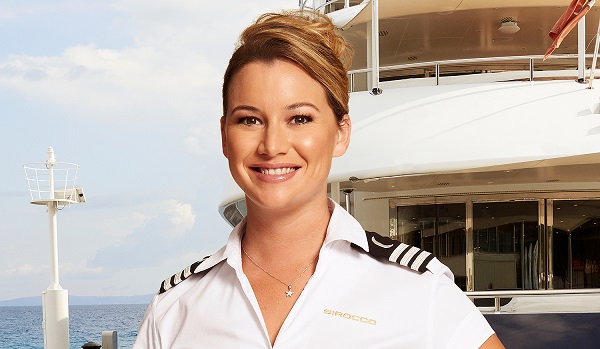 Additionally, she added she loves everything about her pregnancy from the change in her body to her closeness with her partner. The actress added she enjoys the kicks of the baby she feels and is embracing her pregnancy in every way possible.
Though they know the gender of the baby and have a name picked, they are keeping it secret from the world for now. She is expecting her first baby with her boyfriend who is due in late October.
You may also read- Tanner Tolbert and Jade Roper Tolbert announce the third pregnancy of Jade!