Hannah Godwin and Dylan Barbour's Secret To LoveLife To Their Wedding; Find More About Bachelor In Paradise Sweethearts!
Hannah Godwin and Dylan Barbour met in the Bachelor in Paradise season 6.
It's been more than five months since Dylan proposed to Hannah and are still going strong.
The romance between the couple is something you might want to know about.
---
Here is a quick insight into their relationship.
Relationship between Hannah Godwin and Dylan Barbour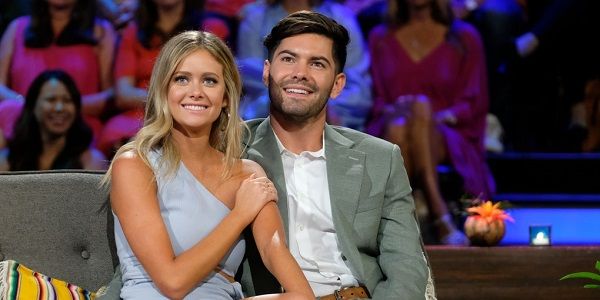 While some couple from the show parted their ways, meanwhile, one of the couples Hannah Godwin and Dyan Barbour is making it to Valentine's Day. The reality star is also open about her relationship with her beau in the media.
While talking to the media, she stated:
"I think we just effortlessly kind of care for one another. I feel like we don't really have arguments. We're like, 'Okay. If you're struggling right now, let's talk through it' or 'I don't agree on this but here's where my head's at.  We're both not argumentative people in general so it works nicely for a relationship because we're both very open-minded when it comes to different perspectives."
On the other hand, Dylan also talked about their growing relationship he mentioned they are comfortable with each other. Dylan is working on the Vizer app and Godwin is growing in her career as a YouTuber.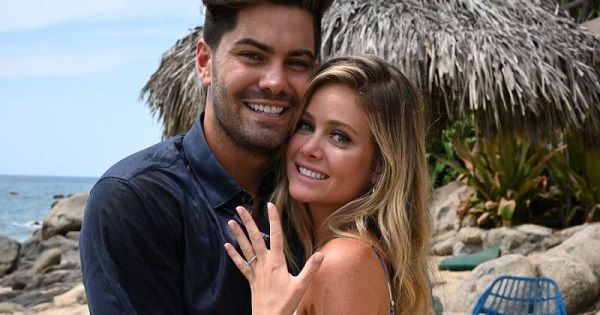 You may also read- Sheridan Smith bans her fiance Jamie Horn's parents from attending her wedding to him!
Though they stay a little distant from each other, the duo makes sure to meet each other frequently. They are together four days a week which doesn't make their relationship long-distance.
Are they walking down the aisle soon?
The couple will soon throw a surprise engagement party. The duo is excited about the party and gave a little sneak peek about the guest list. Dylan revealed that Tyler Cameron will be there for the engagement party.
Hannah further added to the statement saying:
 "We're very early in the wedding stuff so who knows. I definitely made good friends so it's a possibility."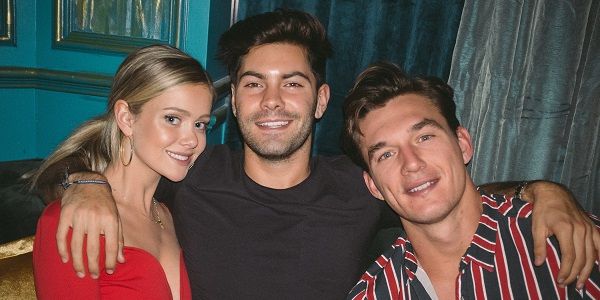 The couple meets frequently and doesn't go over a week without seeing each other. Hannah also jokingly revealed that he listens to heartbreak pop every time she goes on an influencer trip.
For his explanation, Dylan stated his point by saying:
"I'm listening to Billie Eilish. There's a playlist on Apple Music called heartbreak pop so I listen to that a lot. I look at photos of us too."
Fans also can't stop gushing about the amazing couple and the love between them. One of the fans even commented about how he only had eyes on her in the show. While another fan commented saying Hannah is lucky to get Dylan.
The fan wrote:
"The way he looks at you. Omg. Hold on tight to him!! You are both a gorgeous couple,"
You may also read- Lena Waithe And Alana Mayo Were Secretly Married? The Couple Called It Quit!
Source: Cheatsheet, E! Online, PopSugar, The Sun