Wedding Bells ringing! Hannah Godwin fixed the date with fiance Dylan Barbour this summer
Hannah Godwin and Dylan Barbour are preparing for their wedding this summer
They are getting married after almost four years of engagement
Godwin announced in a joint Instagram post that she and Barbour set a date for their wedding
---
Hannah Godwin and Dylan Barbour are finally getting married
Bachelor In Paradise alums Hannah Godwin and Dylan Barbour have decided to take a milestone in their relationship.
The beautiful couple took to Instagram Monday, January 30, to share an exciting update about their upcoming wedding. Godwin made an announcement of their wedding date in a joint Instagram post sharing a series of photos of them embracing each other.
The photo of them included hugging, laughing, and kissing photographed by Kenslie McGuire at the La Valencia Hotel in La Jolla, Calif.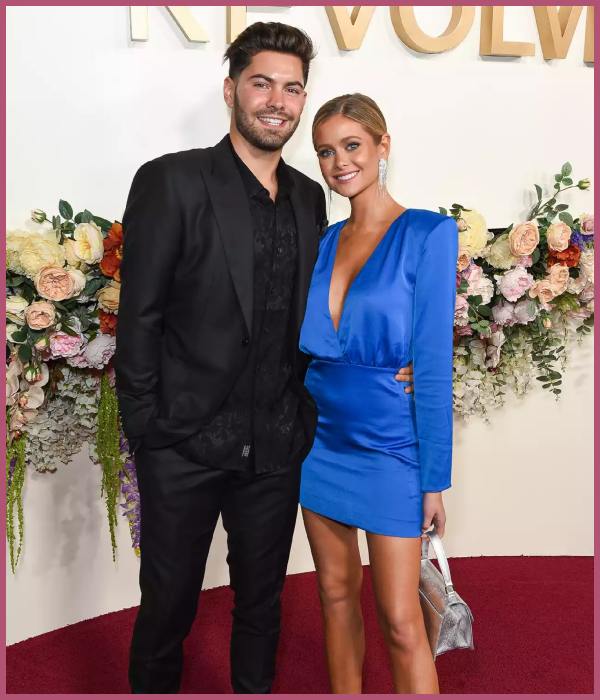 Also read Hannah Godwin and Dylan Barbour's Secret To LoveLife To Their Wedding; Find More About Bachelor In Paradise Sweethearts!
In the photos, Godwin looked sexy in a champagne-colored satin mini-dress accessorized with her engagement ring, gold hoops, and brown sunglasses. Similarly, the soon-to-be bride, 27, styled her blonde hair into a half ponytail.
Barbour, on the other hand, opted for blue jeans and a white T-shirt.
Further, she simply captioned the post,
"August '23"
Well, Congratulations are in order to Hannah Godwin and Dylan Barbour for the new journey of their life!
How is

their wedding preparation going?
The former Bachelor contestant shared more details about the wedding on her TikTok account. As of now, Hannah has more than 1.1 million followers on her TikTok account.
She posted a video of herself doing makeup while talking about preparations for the big day. She began,
"So how do I say this casually? We have a wedding date. Like actually, You would think that after being engaged for almost four years I would give myself enough time to like really plan it out [and] be particular, but, you know, it's happening in six months in August."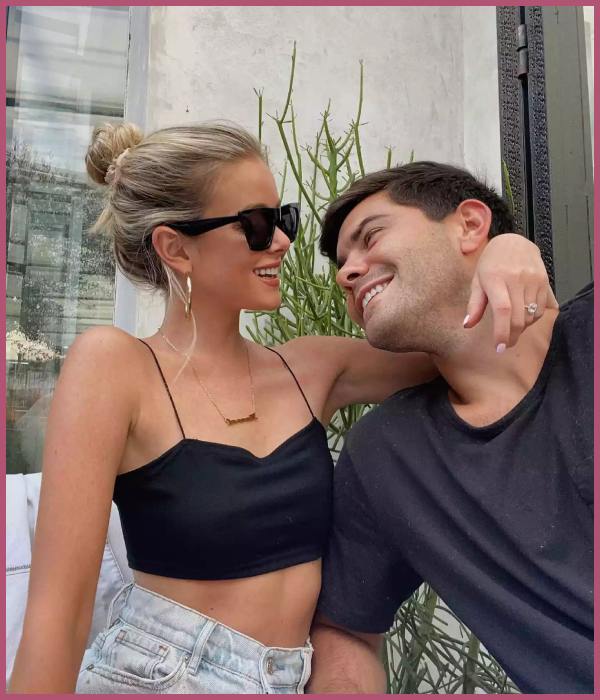 Also read Engaged! Bachelor alum Hannah Ann Sluss is committed to his almost one year of boyfriend Jake Funk
Hannah continued,
"I'm a bride. How do you accept that you're a bride like it makes me just feel like old. A part of me is like kind of sad it's gonna be in six months because [then] it's like all over—the whole wedding thing—and I want to like enjoy it for longer. But I guess it has been four years."
Apart from the wedding date, the couple has chosen a venue for their wedding. The television personality then noted that she don't want to be a "bridezilla" and asked fans for any advice for her wedding.
She then concludes her video with the statement,
"I just want to enjoy the day and feel relaxed. Like you know, when you have a birthday, there's too much pressure on it and you don't enjoy it—that's my biggest fear. I want to have fun, hang out with Dylan and just embrace it."

"I have no choice but for everything in my life to be wedding [related]. I'm going to be filling y'all in."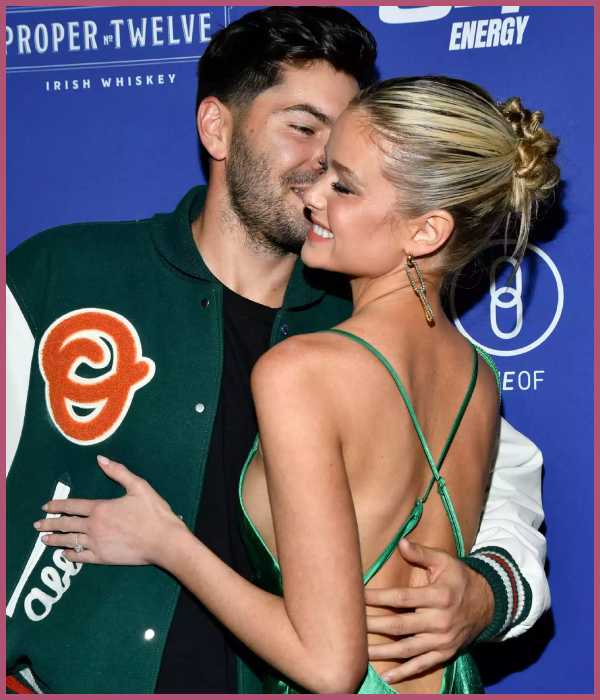 Also read Emily Ratajkowski Still has the Wedding Ring After Divorcing her Cheating Ex Sebastian Bear-McClard!
Short bio on Hannah Godwin
Hannah Godwin is an American TV personality, model, and YouTuber. Hannah Godwin gained fame after becoming a contestant on The Bachelor season 23.
In the past was given the title of Miss Oak Mountain. Also, three times, she participated in the Miss Alabama USA pageant but never won. She was the 3rd runner-up in 2015 and 2016 and the 1st runner-up in 2017.
Hannah loves writing and presently has her own website. This website serves both as a portfolio and a blog. From this blog, you can read all of the insights that Godwin possesses about her beauty advice, her lifestyle, and fashion advice. The website is known as www.hannahgodwin.net. See more…