Happily married life of Marilou York and Mark Hamill! Known about her family, children, net worth, biography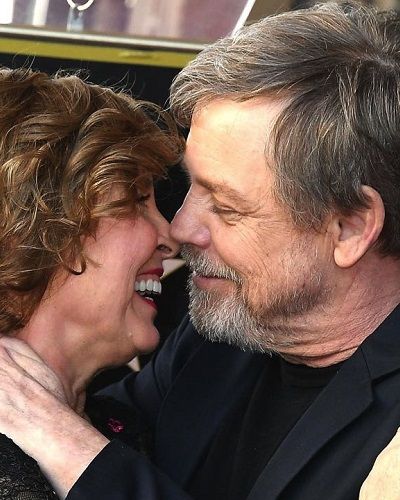 Marilou York is a dental hygienist and producer. Marilou has co-produced the 2004 Comic Book: The Movie. She is the wife of Mark Hamill.
Marilou York's family life
Marilou York was born on 11th February 1955 in the USA. She is 65 years old at present. Her husband Mark's age is 68. York is the daughter of Doyle Fedrick and Jean Apple. Her father expired on 18th May 2001 and her mother expired 8 years later on 2nd June 2009.
York attended the Carmi Township Halls School in Illinois and in 1973 she joined Parkland College where she graduated in dental hygiene in the year 1975. She worked as a dental hygienist up to the year 2004.
Also read Kristen Messner; Wife Of Famous Lead Guitarist Lindsey BuckingHam; Everything You Need To Know About Her Married Life, Children, Family!
Marilou York and Mark Hamill
Marilou York and Mark Hamill met each other during one of his routine dental visits. She was working as a dental hygienist there and when she walked in the waiting room Mark was amazed by her. Mark revealed,
"She came into the waiting room in jeans, white coat, breasts like melons, looking like a Vargas painting. I said, 'They let you dress like that at work?' She said, 'Yeah. Next.'"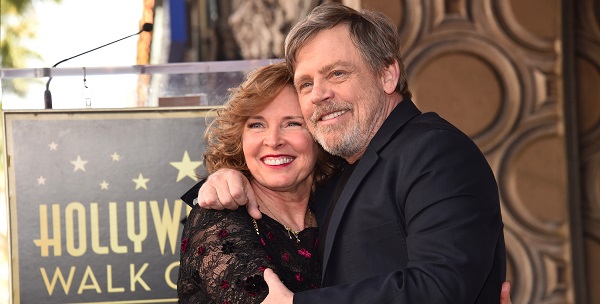 It worked and they started dating each other. But it was not always sunny days in their relationship. They broke up eventually when he started gaining popularity from Star Wars. He said,
"I had to taste groupies and fame. I went to Las Vegas to date 38-year-old showgirls. Also, I wanted to scale all these women. That was exciting for about the first 10 minutes. Eventually, I wanted something to hold onto — and a family."
More on their relationship
York kept herself busy at the time. But she thought they she was good for him and hoped that they would get back together soon. Mike was exploring his newfound fame as a single man. They got back together eventually and they have been together strong since then.
The couple walked down the aisle in the year 1978. It was a private civil ceremony at the backyard of their home in Malibu where they only invited a few friends and family. But they could not go on their honeymoon as Mark was in the movie The Empire Strikes Back.
Marilou York's children
Marilou York's first priority is her family as she has devoted her life to taking care of her children and her husband. Their son Nathan was born just a year after their marriage in 1979.
In the year 1999, Nathan got a role as a background character in Star Wars Episode I – The Phantom Menace. At present, he is an artist. Nathan had his first child and Mark and Marilou's first grandchildren on 31st October 2016 named Autumn with Meagan Chen.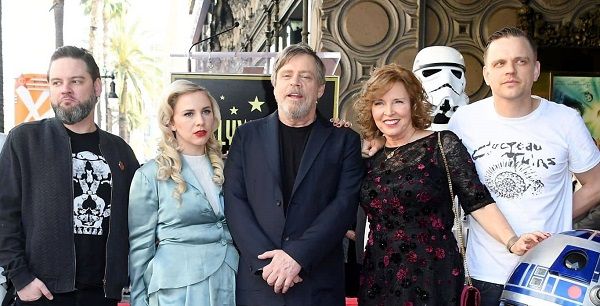 Their second child Griffin was born in 1983 and has been very successful in his career as an artist and martial arts. Similarly, they have a daughter Chelsea Hamill was born in 1988. She works with her daughter Chelsea at Hamill's Amazing Invisible Inc, the firm that handles Mark's vast business ventures. She is in charge of the media relations of the company and also works as a publicity consultant.
Also read Who is Kate Fahy? Find about her married life with husband Jonathan Pryce, children, net worth, biography
How much is Marilou York's net worth?
The estimated net worth of Marilou York is around $1 million. She might earn a decent amount of money from her career. She shares the net worth of her husband Mark Hamill which is around $18 million as per Celebrity Net Worth. Mark plays the role of Luke Skywalker in the Star Wars film series.
He has appeared in plenty of movies and TV series some of which are Headmaster, General Hospital, The City, Wizards, Amazing Stories, Midnight Ride, Black Magic Woman, Bonkers, Garfield and Friends, Phantom 2040, The Problem Solverz, Gravity Falls, Scooby-Doo and Guess Who? and many others.
In A New Hope, he received a salary of $650,000 and for The Force Awakens, he earned around $3 million. They have a house in Malibu, California.
Short bio on Marilou York
Marilou York is an American producer. She is best known as the wife of Star Wars star Mark Hamill. She has co-produced the straight-to-video film Comic Book: The Movie. Read more bio…