It's a happy beginning! The social media star, Kelly Dodd is now engaged to her boyfriend Rick Leventhal!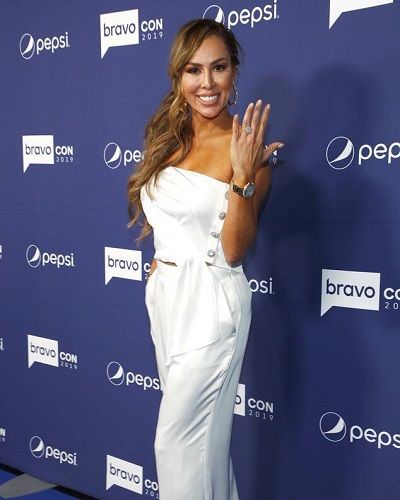 After dating for quite a long time, the cheerful couple, Kelly Dodd and Rick Leventhal are engaged!
The couple announces their engagement recently. The relationship bond of them seems to be unbreakable and amazing.
Let us go deep on the present relationships of the famous personality.
Picking out a wedding date
Kelly Dodd expresses her excitement level in the public regarding her engagement. She seems to be beyond excited for their future together.
The Reality Television Star considers Rick as her best friend, a partner in crime. She shares that she feels as if she won the lottery of her joyous surprise.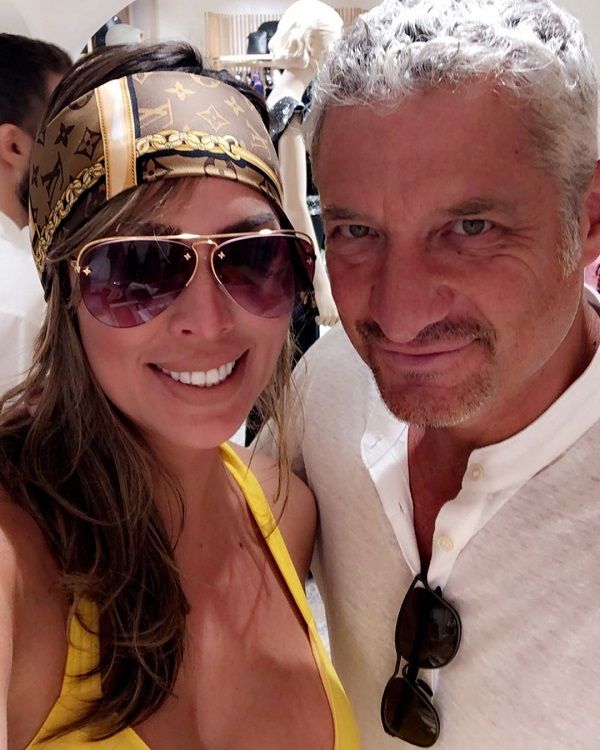 Moreover, the Real Housewives of Orange County star also reveals how her partner proposed her. Rick Leventhal gave such an astonishing speech about their love.
Then, he got down on one knee and pulled out the gorgeous giant ring. And Kelly shows off her engagement ring with the feeling of being one of the luckiest girls.
Not long ago, the well-known celebrity, Dodd admitted on Instagram to a fan on Instagram in September about their wedding plan.
According to her, they were planning on getting married on the 10th of October 2020.  The American Chief Operating Officer is looking forward to walk down the aisle with love of her life, Rick Leventhal.
Also, read about What is the reaction of Lamar Odom's son Lamar Morales-Odom Jr. on hearing about his father's engagement to girlfriend of three months, Sabrina Parr?
Good tidings on Dodd's Instagram Story
Leventhal also considers himself as "luckiest guy on earth". Dodd claimed about the happy news by posting it on her Instagram Story on the latest Wednesday.
Likewise, it was a video with 59-year-old Leventhel at his New York Coty apartment. He filled the apartment with so many pretty flowers with the final touch of champagne around in the environment. The happy Dodd posted:
"I got engaged!"
Furthermore, in that video, the reality star was in a cheerful mood when she was holding up her hand to show off her new engagement ring. She said:
"Look at that, it's a little big. Engaged!"
Kelly's husband also made his appearance on her Instagram Story as he cuddled up behind her. Also, she turned the camera to put a cozy outdoor fireplace on air with the two wine glasses.
Time, not a measurement of love and affection
Above all, we can realize that time does not always determine the level of relationship bonds through Kelly Dodd and Rick Leventhal's relation. This is because the duo has known one another for a short time. Nonetheless, it has been a very deep connection between them.
In addition, some sources of information also explained the special love and the great chemistry of the couple. Previously, Kelly had tons of description to appreciate her partner.
She explained:
"He is amazing. He is hot, uber smart. We laugh so much and we say the exact same things at the same time. He is worldly, generous with me, and most importantly, loving. I'm so happy,"
Also, read about Spice Girl Mel B had a secret brief affair with the X-Factor Champion James Arthur!
A Short Bio on Kelly Dodd
Kelly Dodd is professionally and American Chief Operating Officer, Reality Television Star and also a Social Media Personality. Hse was born on the 26th of September 2975. The prominent star is from Scottsdale, Arizona. She couple be able to come into fame when she first became a public figure after starring in the reality show "The Real Housewives of Orange County".
A Short Bio on Rick Leventhal
The full name of Rick Leventhal is Richard Gary Leventhal. The professional American reporter was born on the 24th of January 1960. His parents are Dr. Allan Leventhal and Carol Leventhal. Dr. Allan Leventhal is a retired psychologist in Silver Spring, Maryland. While Carol Leventhal is the retired director of Greenbelt Cares in Greenbelt, Maryland. More bio…
Reference: ( realityburb, people, usmagazine)