Fathers Day 2022! The Most Normal "Star-Fathers Bond" with Their Kids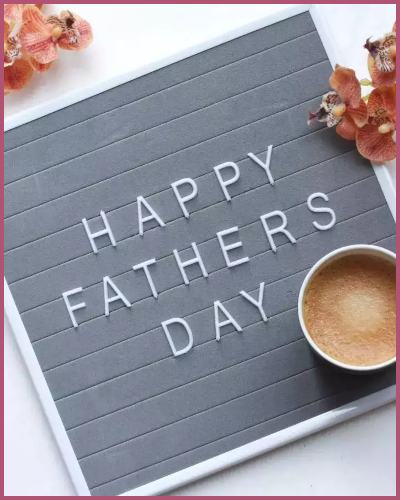 Meet the Stars who opted for Fathers Day 2022 celebration quite normally.
Father's Day 2022 falls on June 19, 2022, the third Sunday of June. 
Kim Kardashian, Cardi B, Gigi Hadid, Kylie Jenner, and other stars had a sweet message for their baby fathers.
---
1. Happy Fathers Day 2022 to Kanye West
Amidst her broken relationship, Kim Kardashian still has a place of respect for Kanye West as an amazing parent to his kids.
She had a sweet caption for the father Kanye West alongside an outdoor picture of his kids enjoying themselves with their father.
"Thank you for being the best dad to our babies and loving them to the way you do!"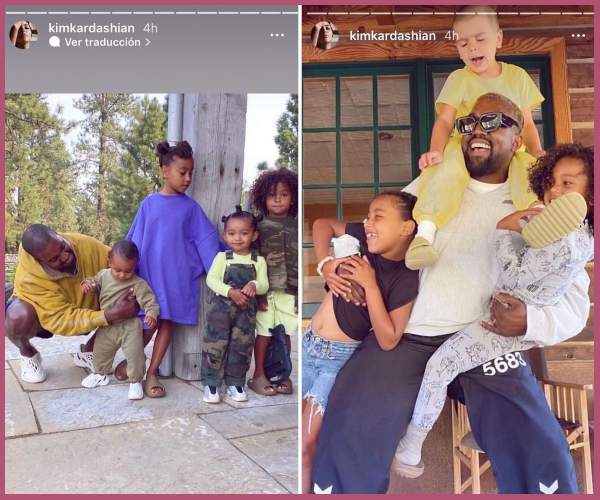 Kardashian took over her Instagram Story, to honor the father of her kids, North, 9, and Chicago, 4, and sons Saint, 6, and Psalm, 3. She wrote,
"Happy Father's Day Ye." 
2. Gigi Hadid reveals Unseen Pic of Baby Khai and Zayn Malik
Gigi Hadid has also wished her baby Khai's father Zayn Malik a Happy Fathers Day 2022. To make it special she posted a cute photo of British singer Zayn Malik and Baby Khai having a cute bond.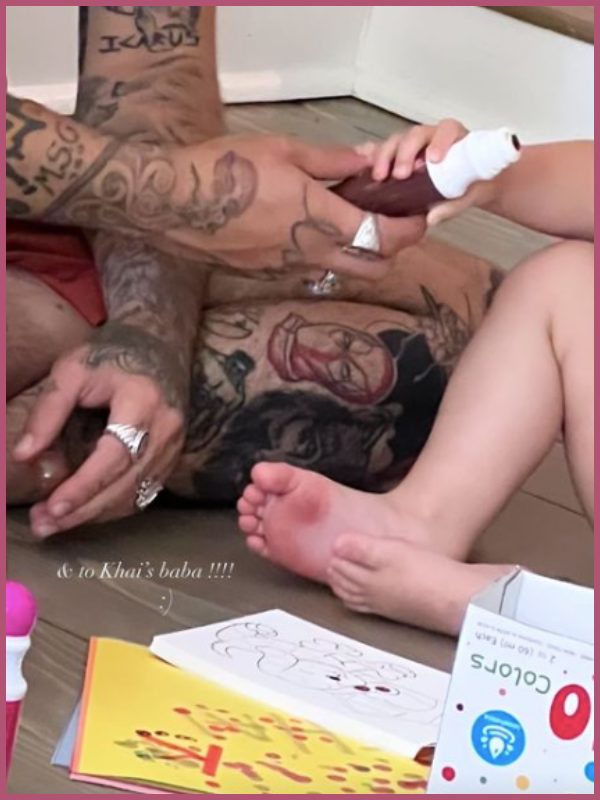 She added a sweet text message by the side of the photo of her daughter Khai born in September 2022.
& to Khai's Baba!!!
Needless to say, she and Zayn are co-parenting Khai in a peaceful and healthy environment amidst their breakup.
3. Travis Scott Chills with His Babies on Father's Day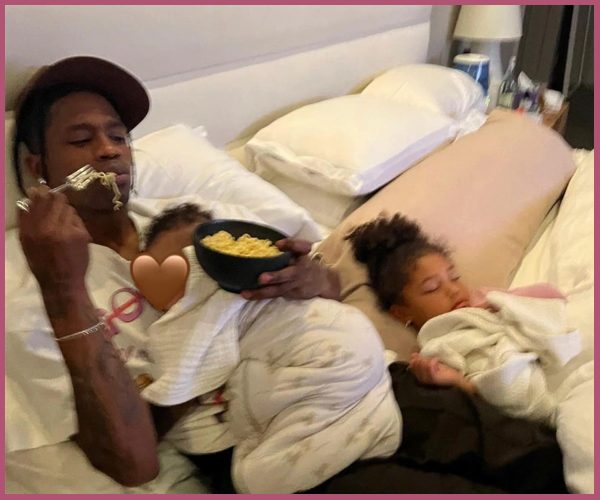 Kylie Jenner shared her partner and kids on Father's Day 2022. Travis Scott is eating noodles holding their newborn baby son in his arms while Stormi is sleeping by his side in their bedroom.
Kylie Jenner had posted a sweet message to Travis saying,
"Happy father's day daddyyyyy we love you."
4. What is Special for Offset on Father's Day 2022?
Offset might be feeling like a king this fathers day as kids Kulture, 4, & Wave, 9 had an amazing surprise for him.
Cardi B not only helped her kids Surprise her Father Offset with breakfast in bed but also help them decorate the room with balloons.
View this post on Instagram
The yummy big plate of food filled with love included bacon, eggs, potatoes, and more. A tiny celebration from the side of kids is what the rapper cum Youtuber is cherishing.
Also, Read Karsen Liotta Paid a Touching Tribute to her Late Father!
5. Anderson Coopers recalls his late father on Fathers Day 2022
The CNN anchor Anderson Cooper, 55 celebrates this Fathers Day 2022 with his sons Wyatt Morgan, 2, and 3-month-old Sebastian Luke.
Meanwhile, he recalls his late father and wrote a sweet caption alongside his photos with his sons which reads,
"For much of my life, Father's Day was the day I avoided, pretending it didn't exist, or that I'd forgotten what day it was. The pain of remembering was just too great."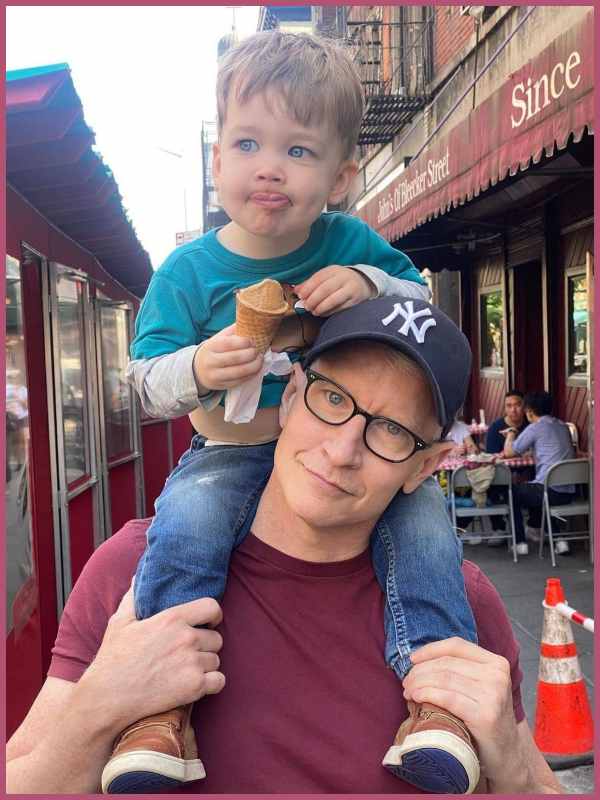 Anderson Cooper is a good son and dad. Though he misses his dad, who he lost at 10 is celebrating Father's day with his sons. Thus, he is part of the Father's day celebration which he usually avoided.
"But today I celebrated Father's Day, remembering my dad, Wyatt, with little Wyatt and Sebastian and their Papa, Benjamin. I can't believe how lucky I am."
Also, Read The fatherly facts! Fathering a child when a child! Know about 5 celebrities who became fathers when they were teenagers!