Happy Father's Day! Check out these celebrity Dads celebrating their first Father's day in 2021!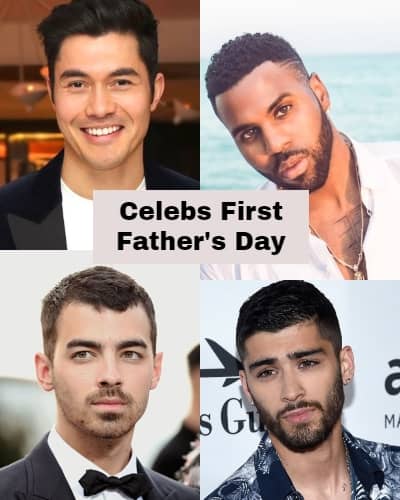 This past year, tons of A-listers like Joe Jonas, Zayn Malik, and Jason Derulo have become new dads. As well, this year they are going to celebrate their first Father's day with their newborn baby.
These are some celebs who are going to celebrate their Father's day for the first time:
1)Zayn Malik
The singer and his girlfriend Gigi welcome their baby girl Khai in September 2020. Thanks to little Khai, Zayn is celebrating his first Father's Day this year.
He tweeted in September 2020,
"Our baby girl is here, healthy & beautiful, To try to put into words how I am feeling right now would be an impossible task."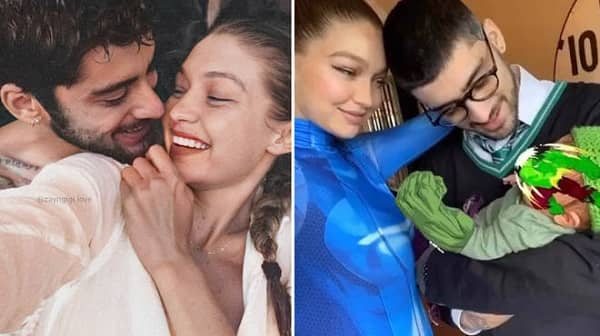 2)Joe Jonas
Joe and his wife Sophie Turner secretly welcomed a baby girl, Willa, last summer in July 2020. As per some sources new father Joe "is very hands-on and involved. He wants to do everything he can and loves being with the baby and helping Sophie."
This year Jonas is also ready to celebrate his first Father's Day with his little daughter Willa.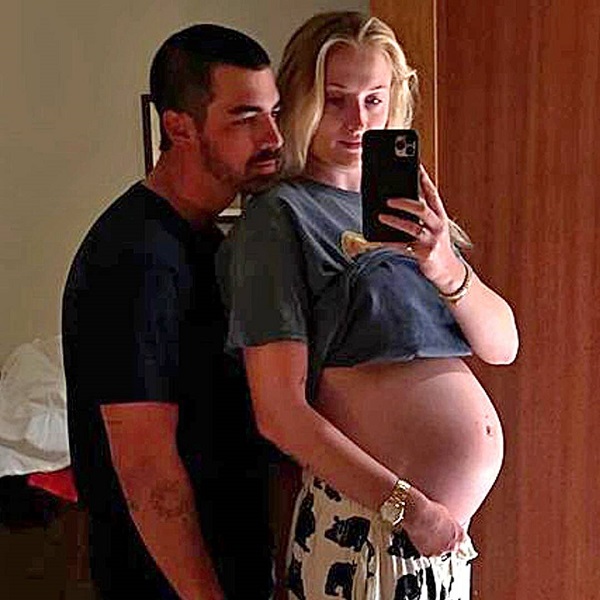 3)Jason Derulo
Jason became a dad in 2021 after welcoming Jason King Derulo with his girlfriend, model Jena Frumes. The singer shared an adorable picture on Instagram Tuesday of himself holding his newborn son Jason King as the pair sported matching outfits. Derulo welcomed his first child with girlfriend Jena Frumes on May 8.
He is celebrating his first fathers day with his son Jason King.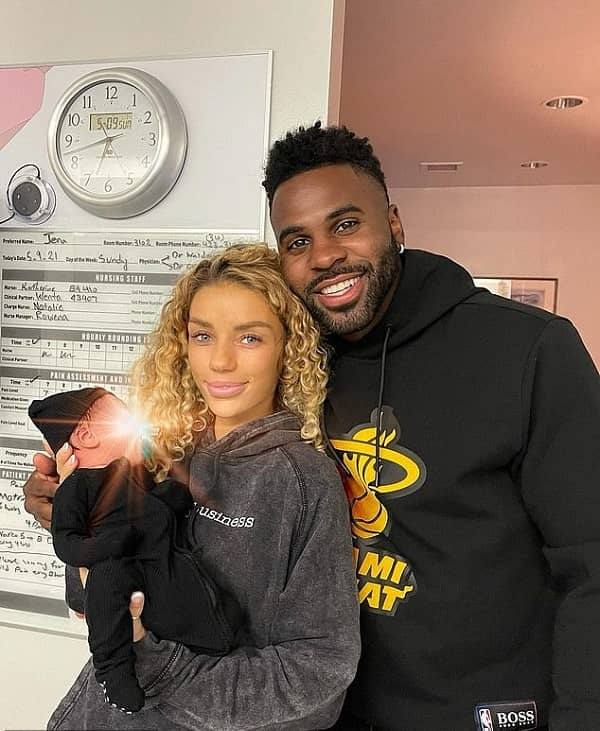 4)Henry Golding
"Crazy Rich Asians" heartthrob Henry Golding became a first-time dad this year after welcoming a baby girl with his wife Liv Lo.
"On March 31st our lives changed forever," the proud mom shared days after her little one's arrival. This Father's Day will be Golding's first.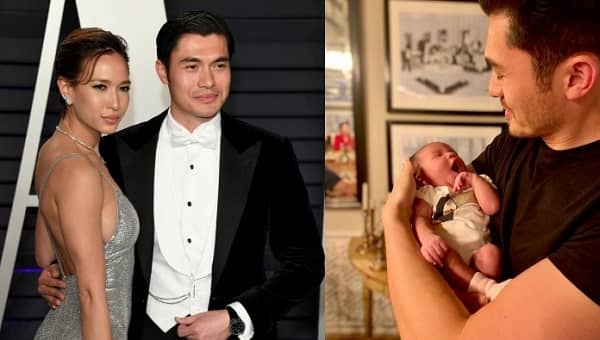 5)Kit Harington
The former co-star of "Game Of Thrones" Kit and his wife Rose Leslie welcomed a baby boy earlier this year. The couple confirmed the birth of their baby boy in February 2021.
This year is the actor's first Father's day.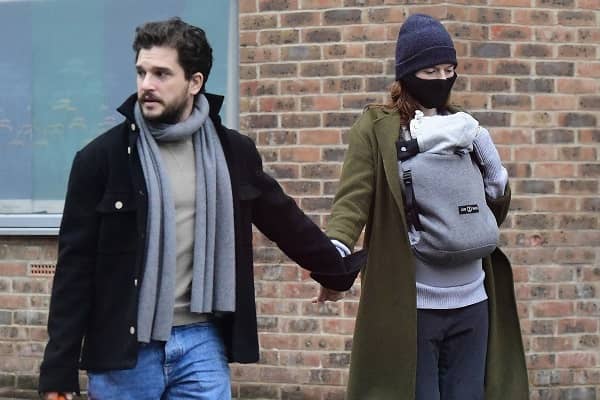 6)Wilmer Valderrama
Wilmer and his fiancee welcomed their first baby on February 15, 2021. After welcoming daughter Nakano Oceana Valderrama in March, Wilmer Valderrama will celebrate his first Father's Day this year.
He captioned an Instagram post to announce the arrival of his daughter
"Life is an ever-evolving journey, and for all those times when our path needs a light…often angels are sent to show us the way and that we can be more"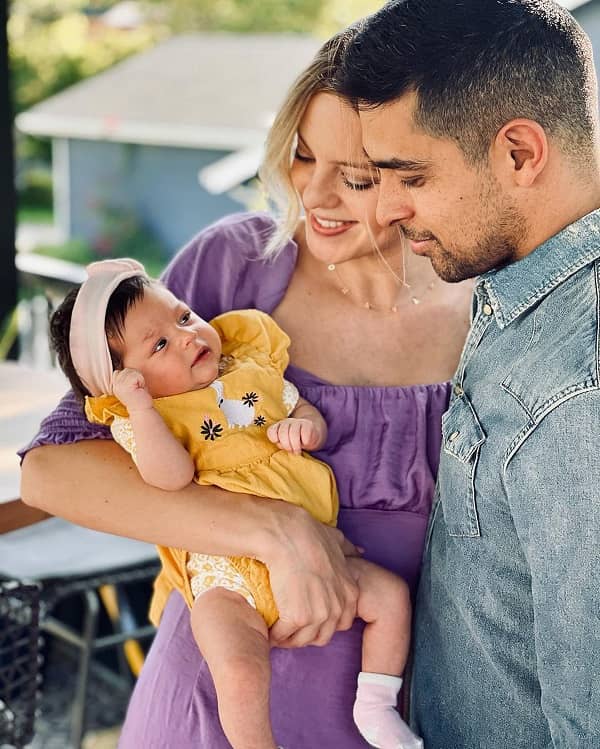 7)Daryl Sabara
Actor Daryl Sabara and wife Meghan Trainor became a family of three on February 8, 2021, when she gave birth to their first child, son Riley.
Daryl wrote on Instagram.
"Riley 7lbs 8oz 2/8/21 ps- @meghan_trainor you are my forever Valentine and I'm so beyond grateful for you bringing our son into the world,"
"Spy Kids" alum Daryl Sabara will be celebrating his first Father's Day big this year with his son Riley and wife Meghan Trainor.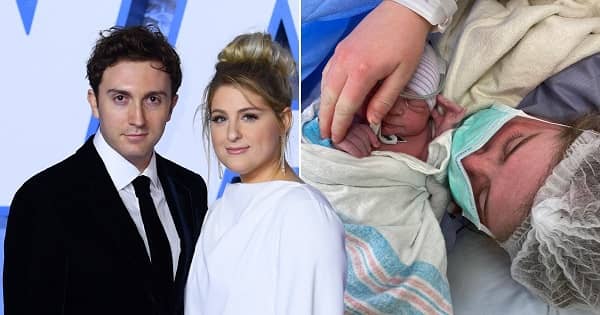 8)Kellan Lutz
Kellan and his wife Brittany announced the arrival of daughter Ashtyn Lilly Lutz in February 2021. Lutz is another celebrity dad celebrating his first Father's Day this year.