A Happy and Healthy Cara Delevingne has Alcohol-Free Fun at the 2023 Oscar Awards!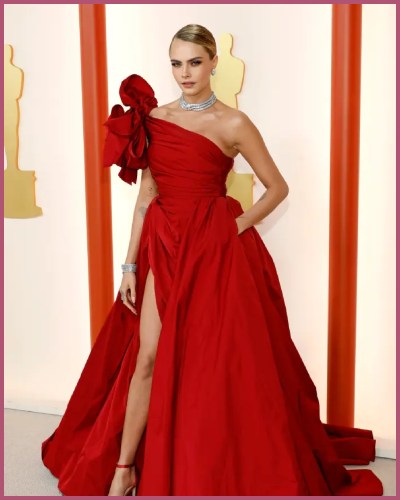 Cara  Delevingne went completely alcohol-free at the 2023  Oscars party.
The British model looked happy as she chatted and partied with her close pals.
Sources also reveal that Cara politely declined a bartender who offered her a cocktail.
---
Cara Delevingne has fun at the 2023 Oscar Awards
Cara Delevingne looked completely happy and had lots of fun at the 2023 Oscars.
The supermodel who recently was on the cover of Vogue told the fashion magazine that she decide to enter rehab and get sober. Maybe that was the reason she was passing on the booze at the ceremony.
Cara was seen chatting and partying with fellow Academy Awards presenter Florence Pugh at the Dolby Theatre Bar.
Sources revealed that the pals took a short break from the star-studded event and headed down a long way to the counter.
Since both, the stars were wearing dramatic dresses for the awards a friend of theirs had to carry their dresses. Once at the bar, Pugh and Delevingne sang and danced together.
However, Cara did not drink a drop of alcohol at the party.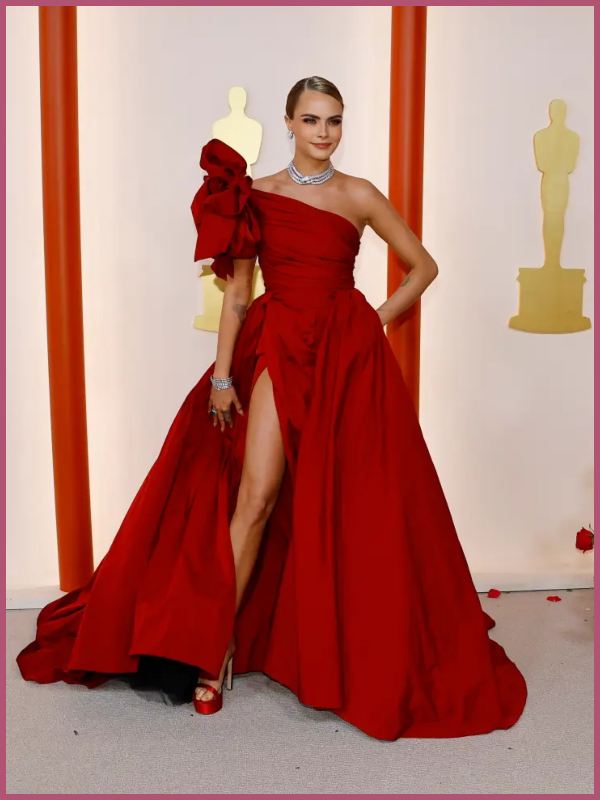 We hear that when the bartender offered a cocktail to the model, she politely refused and then offered it to her friends.
Sources heard the model and actress screaming, "Who wants a vodka soda?! Vodka soda?!"
For the Hollywood event, Cara looked healthy and happy in a ravishing red Elie Saab Couture gown. She opted to drink club soda and cranberry juice for the occasion.
The one-shouldered long gown had ruffled details and a high slit. It also consisted of some handy pockets.
The model accessorized her look with Bulgari jewels, including a three-strand diamond necklace with a snake head with an emerald eye.
Also, Read Michelle Yeoh: Meet the First Asian Best Actress Oscar Nominee
Cara revealed that treatment saved her life
The Only Murders in The Building star wore her blonde hair in a sleek updo and showed off her coordinating small diamond earrings.
As for the makeup, the model rocked a soft pink look.
The Life in a Year star told Vogue that she started realizing she needed professional help after alarming paparazzi shots of her. Cara knew her health was at risk.
She told the fashion magazine,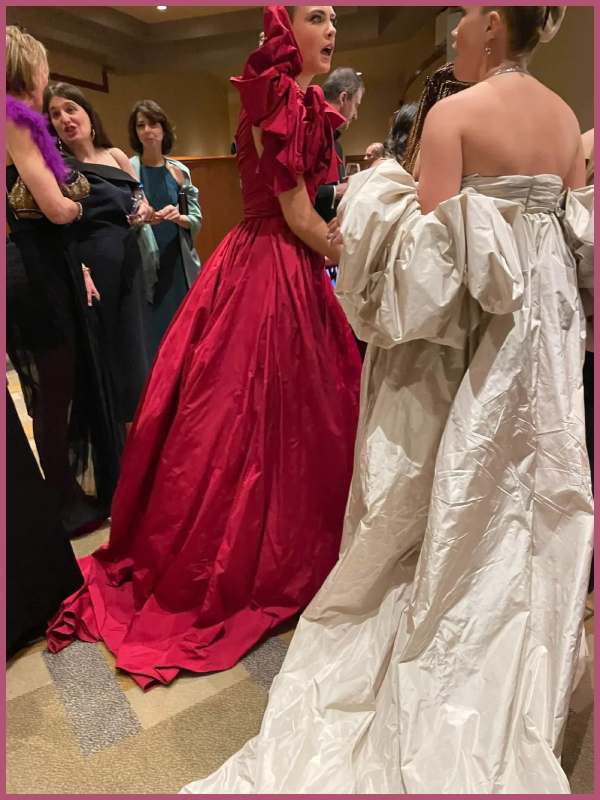 "All I knew is if I was continuing to go down the road I was, I would either end up dead or, like, doing something really, really stupid,"
Delevingne also called treatment the best thing she could have done for herself.
The model added,
"It was always something I was very scared of, but I think I needed that community,"

"I needed that support group."
The award show marks Cara's first appearance since announcing that she is now sober. The model was at Utah's Cirque Lodge to seek treatment for mental health problems.
Now  that she is sober, Cara revealed that she is having a great time going "out and dance and have a good time but actually have, like, deep conversations and connections with people."
Also, Read 'What a comeback!' Brendan Fraser wins Best Actor at the 2023 HCA Film Awards for his performance in The Whale