Happy lesbian couple, Susan Mikula and Rachel Maddow are together since 1999 but are still not in hurry to get married!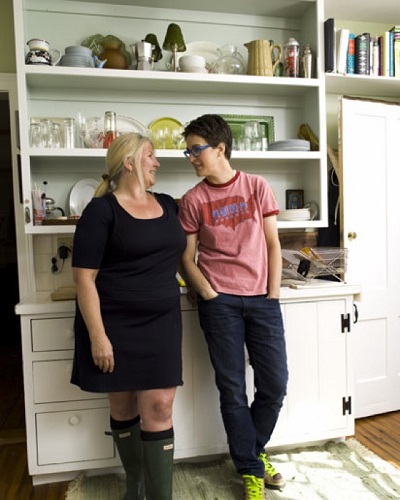 Susan Mikula and Rachel Maddow, 'the lesbian couple' are in a happy relationship with each other for about more than two decades. They met in the year 1999 while Mikula was doing her doctoral dissertation.
Though the couple has no major problems and controversies regarding their relationship since the start of their relation, both of them are not in any hurry to marry each other.
Let us know more about their relationship.
Relationship of Susan Mikula and Rachel Maddow
Susan Mikula, an old photographer holds an American nationality and took color theory classes at Hampshire College in Amherst, Massachusetts. She is dating Rachel Maddow for seventeen years.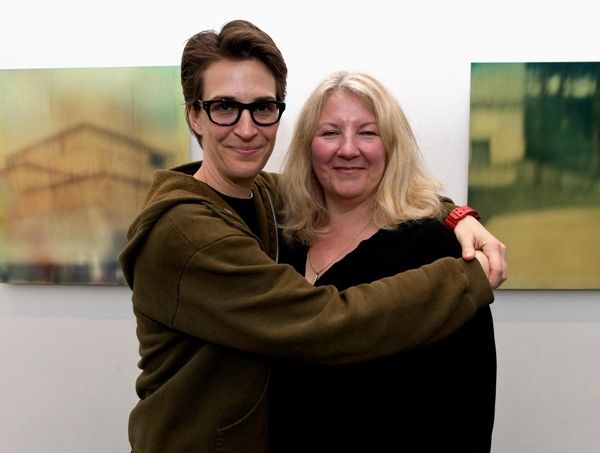 Rachel Maddow is one of the boldest TV personality. She is the one who speaks her mind and makes sure for the world to know what she believes in. She seems to be much dedicated both towards her professional and personal life.
As Rachel is dating Susan Mikula, she is even upfront about her sexual preferences being a lesbian. This fact certainly is very rare and precious as well despite having an age difference of 15 years.
Also read: Lesbian actress Stephanie Allynne never thought of getting married and having two children before 30!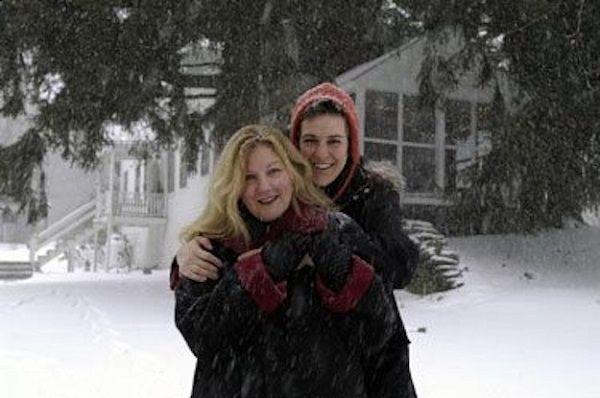 She worked as a co-host on WRNX Radio's The Dave in the Morning show. Seven years later, she entered the world of cable television as a regular commentator on MSNBC's The Situation with Tucker Carlson.
Outspoken about her sexuality
As Rachel is dating Susan Mikula, she is even upfront about her sexual preferences and being a lesbian. This fact certainly is very rare and precious as well.
According to the words of the couple, they both are not in a hurry to exchange marriage vows because they think that there is enough time to think about marriage for them.
Rachel Maddow on their marriage,
"I feel that gay people not being able to get married for generations, forever, meant that we came up with alternative ways of recognizing relationships. And I worry that if everybody has access to the same institutions that we lose the creativity of subcultures having to make it on their own. And I like gay culture."
Also read Lesbian affair of 43, Sarah Paulson and 75, Holland Taylor! Opened about their relationship in 2015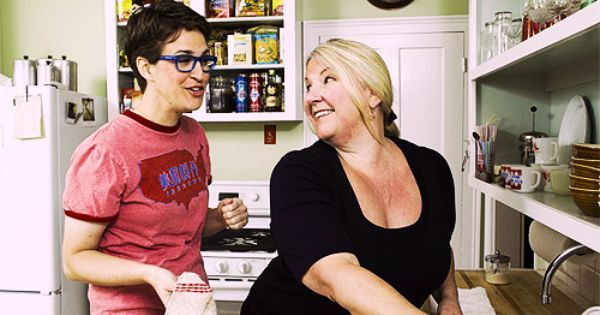 Susan Mikula and Rachel Maddow love story
The love story of the two lovebirds is kind of funny like those we find in movies.
Hence, the couple met for the first time in 1999 when Rachel was doing her doctoral thesis in Politics at the University of Oxford. Along with studies, Rachel would do part-time jobs. Also, a fun fact is that when they first met neither of them could cook.
Susan Mikula first wanted someone to clean her yard. Susan hired her to do some yard job at her residence in Berkshire.
After that, what happened was unimaginable. Just like in any romantic movie, during their first meeting, Rachel Maddow was doing her job. And when they saw each other, it was love at first sight.
It was at a National Rifle Association event where the couple first had a romantic date. According to Rachel Maddow's statement:
"My first date with Susan was at an NRA 'Ladies Day On The Range' event, and that is as close as I have ever gotten to the NRA."
Also read: Kara Swisher is a lesbian and married to Megan Smith.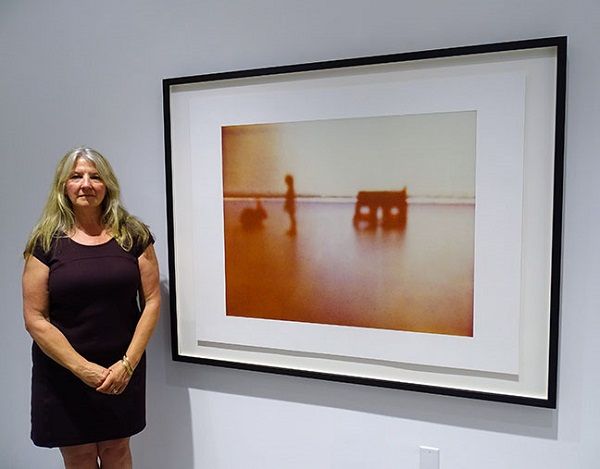 Similarly, they started dating each other because of which they both came to know and understand each other properly. They both went crazy in love with each other. It is very good to know that they are still together avoiding all the negative aspects of their relationship.
Rachel Maddow: Cyclical depression
Maddow was suffering from cyclical depression since she was 10 years old. She said that she has been through highs and lows, however, her illness is now one-sixth of how it used to be,
"I used to have a pretty even balance of mania and depression, and now I have very little mania,"
She battled against by exercising.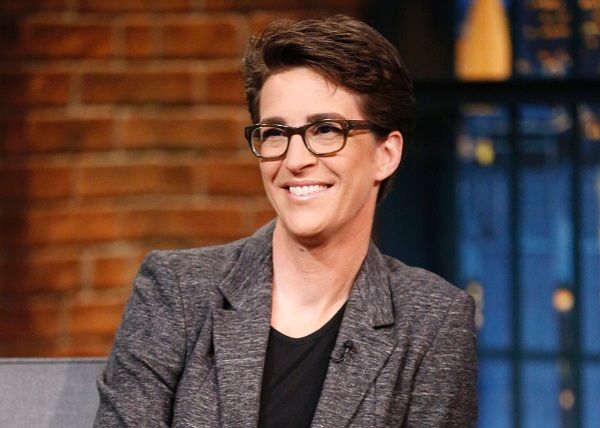 Also read: List Of Five You Tubers Who Came Out As Gay, Lesbian This Year!
Short Bio on Rachel Maddow
Rachel Maddow is an American television host, political commentator, and author. He hosts a nightly television show, The Rachel Maddow Show, on MSNBC, and serves as the cable network's special event co-anchor alongside Brian Williams.
Her syndicated talk radio program of the same name aired on Air America Radio. Rachel became the first openly gay anchor to host a major prime-time news program in the United States. See more…
Short Bio on Susan Mikula 
Susan Mikula is a renowned photographer and artist. She is best known for being the girlfriend of popular television host, author, and political commentator Rachel Maddow. See more…