Happy married life of Kelly Ripa and Mark Consuelos; Celebrates their 21st Wedding Anniversary
Some people are really blessed with the happy love life. The lovely couple Kelly Ripa and Mark Consuelos fall on the list. The couple is walking hand in hand in the long way of their married life. The couple has spent 21 years and yet to come with the love and happiness. Both of them went through all the ups and down of their together. Congratulations and Happy 21st  Anniversary to the couple.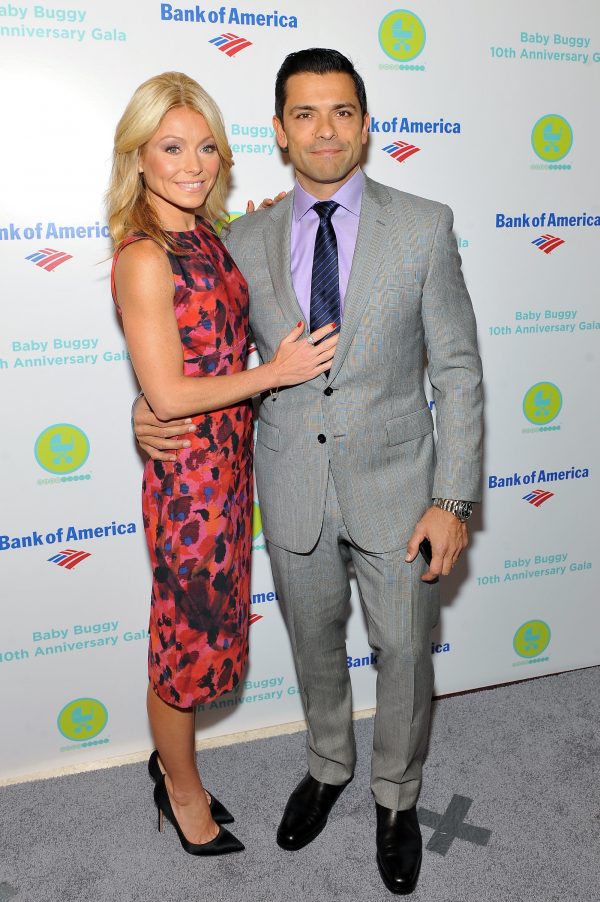 21st Wedding Anniversary of Kelly Ripa and Mark Consuelos
Kelly Ripa and Mark Consuelos has been through the long way together. The couple celebrated their big day on May 1, Monday. The very same day she announced that Ryan Seacrest is her new Live co-host. The gorgeous star shared a picture of her with her hubby in the Instagram. She captioned the picture saying:
21 years of lit-ness. 🔥🔥 (sorry Lola) Happy Anniversary 💋I love you. Big!
Mark also shared his happiness through a post in Instagram. He shared the picture on the occasion of their big day. He captioned the picture: 
Yes!!! We did it!!! ❤️🌹🌹🌹Happy 21st anniversary to my fave… I'll save the mushy stuff for when I see you ..
The controversy of Kelly Ripa due to her statement
In a live show, Kelly Ripa talked about her sex life. She opened about how her husband treats her after the sex, and also she wants the bunch of peoples to know about it. On February 8, Wednesday Kelly was hosting a live show along with Pitch. Talking about her personal life she said:
"When there's special married couple time in our house — do you know what I'm talking about? Because there's kids watching, so I'm just going to say, let's call it special grownup time. He's immediately mean to me afterwards, and I don't like that!"
Furthermore, she added:
"I think it's bizarre, He becomes short with me. You know what I mean? Like irritated."
After the statement, Mark blushed and laughed along with the audience. But he turned reddish after the other sentence of his wife, Kelly. She said:
"And I'm like, 'Oh, now you're irritated? You were so loving three minutes ago!'"
More about Kelly Ripa 
Kelly Ripa is an American actress, T.V personality, and producer. She is extremely prominent as the co-host of the syndicated morning talk show, Live! with Kelly since 2001. She has made respectable position in American entertainment field and has earned more fame and fans. See more Bio…
More about Mark Consuelos
Mark Consuelos is American television and film actor. He is extremely prominent for T.V series "All My Children", and "Missing". He is a hardworking person and has made respectable position in American T.V and film industry. See more bio…