Happy National Selfie Day! Check out Some of the Iconic Celebrities Selfie of all time!!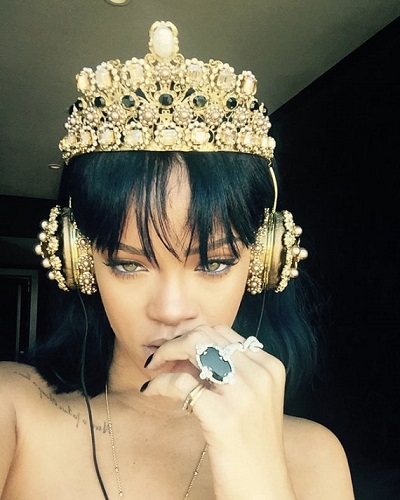 In honor of the National Selfie Day on Wednesday, June 21, we have gathered some of the most iconic and viral selfies of all times with famous people.
There are also said to be their record-breaking selfies!
---
Let's Check out their famous Selfie!!
Top 10 iconic Selfie
Ellen DeGeneres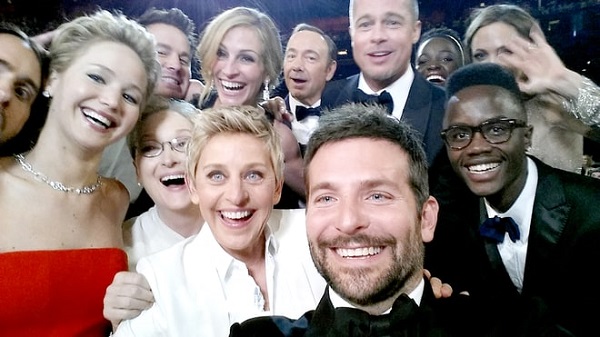 Ellen DeGeneres broke the record on the 2014 Oscar after she posted the star-studded selfie/groupfie on her Twitter handle. The photo featured Hollywood celebs including Jennifer Lawrence, Meryl Streep, Bradley Cooper, Brad Pitt, and Angelina Jolie.
This snap was one of the most retweeted tweets of all time until May. The photo which broke Ellen's record is by a chicken nugget-loving teenager named Carter Wilkerson.
Kim Kardashian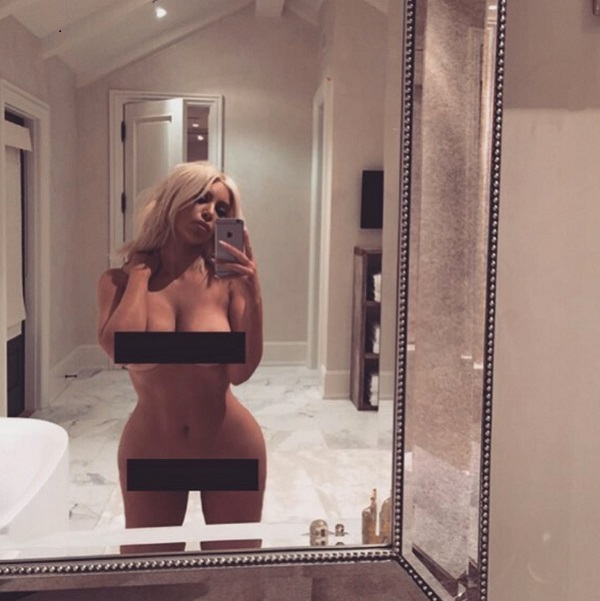 Kim Kardashian gave a baffling surprise via her mirror selfie when she posted a nude picture of herself covering her genital parts with black bars in March 2016.
The reality star later confessed on The View why she posted such a photo and the reason was that she found out she was pregnant with her son, Saint when she took the picture.
Jennifer Lopez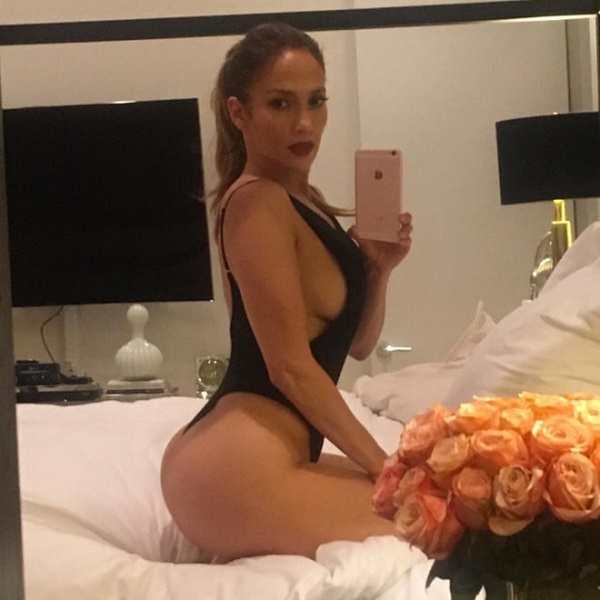 Jennifer Lopez surprised everyone in November 2016 when she shared a picture of herself kneeling on a bed in a black bodysuit. Her selfie showcased her sideboob and booty. She captioned the Instagram post with the hashtag #feelingempowered.
Nick Jonas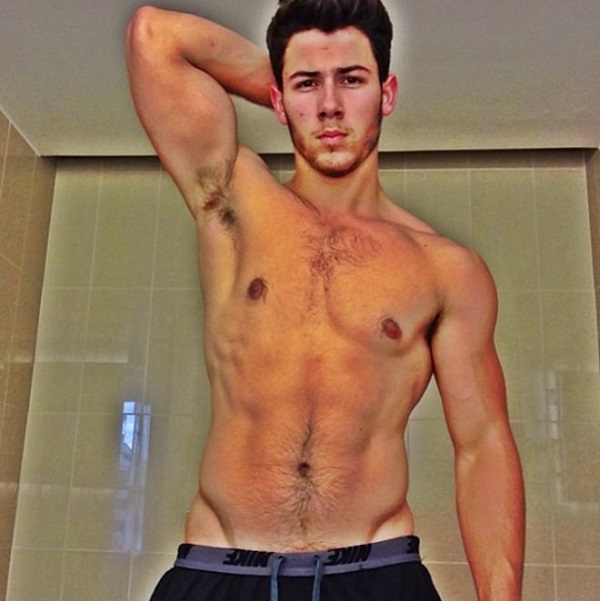 Nick Jonas made his fans go crazy when he posted a picture posing in his half-naked pic of himself in July 2013. He showed off his dashing ripped body flaunting his sculpted arms, chest, and abs, and posted on his Instagram handle with the caption,
"I never do this but… Healthy living and fitness update. Post workout picture. #diabeticinshape."
Selena Gomez
Being the queen, Selena Gomez is reigning and she is one of the most-followed personalities on Instagram with over 152 million followers. Hence, whatever she posts have a huge number of likes, shares, and comments.
Justin Bieber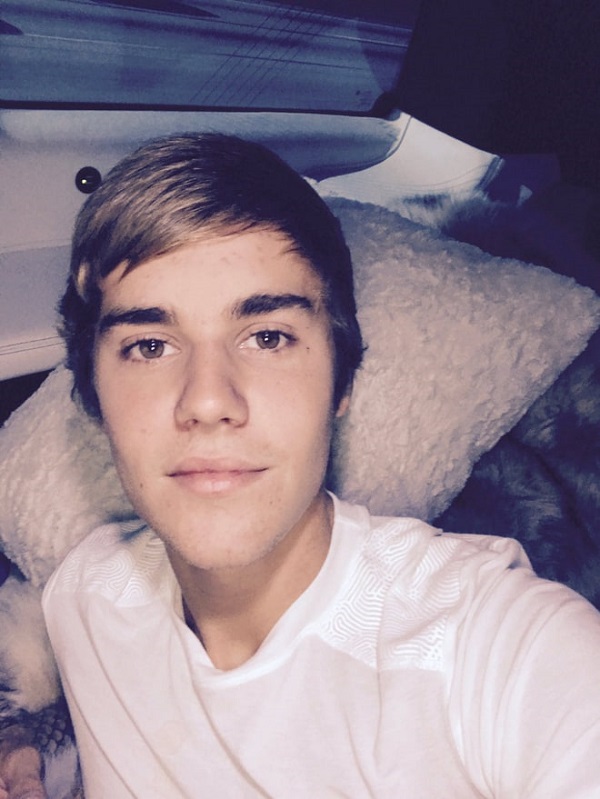 Justin Bieber took a long break from Instagram and after a while, he posted the selfie on Twitter to his dedicated Beliebers. This gained a lot of attention and retweets.
Rihanna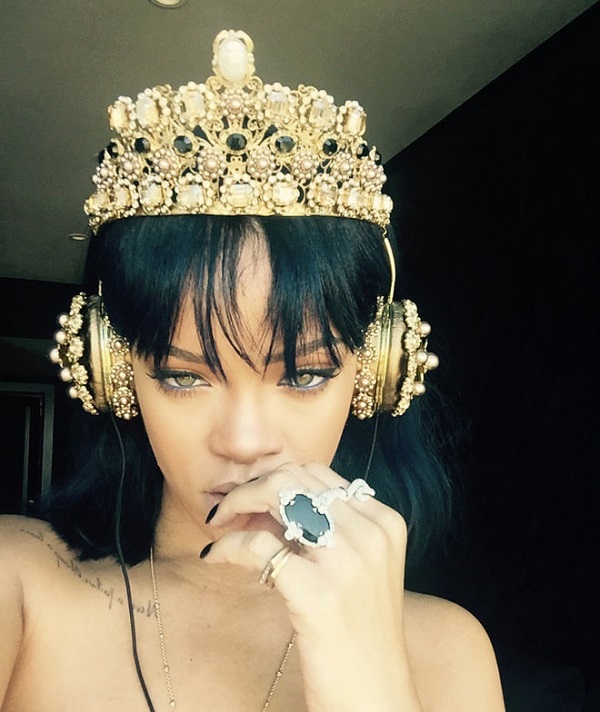 Rihanna is back on her game as he uploaded the most expensive selfie wearing an $8,895 pair of gold by Dolce & Gabbana headphones which she uploaded on Twitter in late January 2016. It was posted just a few days before she released her eighth studio album, Anti.
She captioned a picture,
"Listening to ANTI."
Britney Spears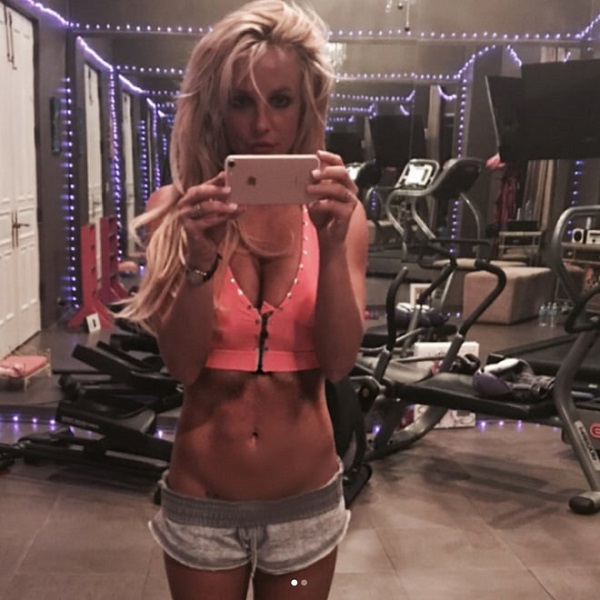 Britney Spears uploaded a mirror selfie with her sizzling body and created a buzz on social media. She showed off her six-pack abs on display in a workout selfie and shared it on Instagram in April with the caption,
"Back at the gym…. stretch and run all the way."
Kylie Jenner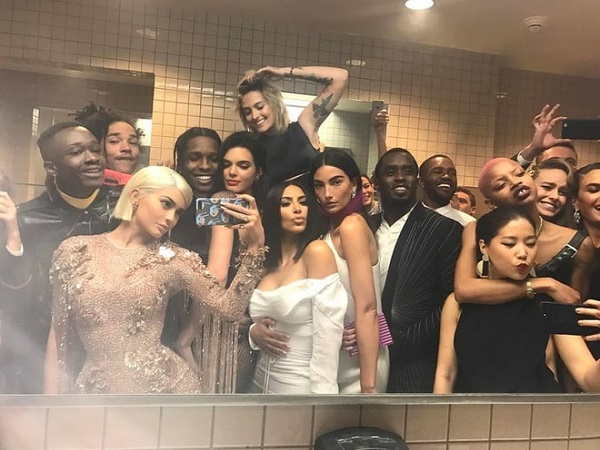 Kylie Jenner-the queen of selfie broke the Met Gala's no-selfie rule in May when she snapped an epic bathroom photo with stars including Kim Kardashian, Kendall Jenner, Frank Ocean, Paris Jackson, and Sean "Diddy" Combs.
West Sposes and Hillary Clinton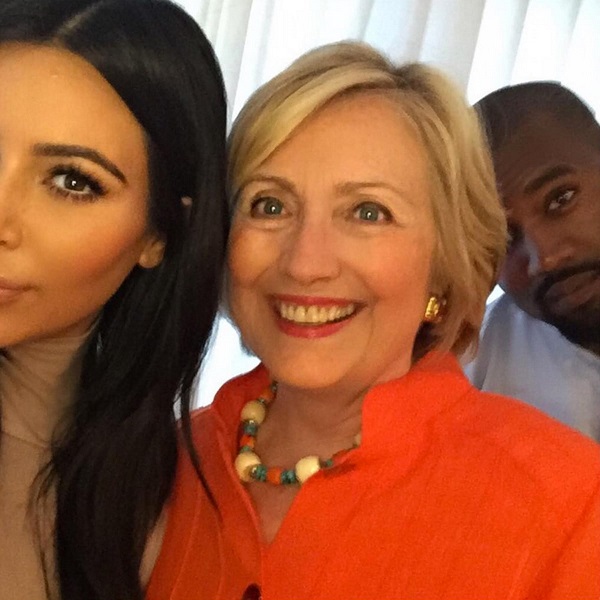 Kim Kardashian snapped a selfie with Hillary Clinton in August 2015 when she was present at a fundraiser. The duo was photobombed by none other than the social media mogul's husband, Kanye West. Kardashian wrote,
"I got my selfie!!!"
Happy National Selfie Day!