Happy Pride Month! Famous Pansexual Celebrities You Didn't Know About!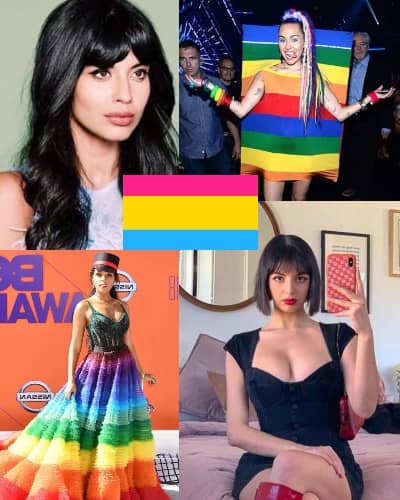 Pansexuality is a sexual, romantic, or emotional attraction towards people, regardless of their sex or gender identity. Some celebrities have opened up about their sexuality as pansexual.
So, these are some celebrities who have admitted that they are Pansexuality.
1)Kehlani
Kehlani once kissed Demi Lovato, so some fans started thinking is is she was bisexual.
Later on Twitter, she wrote:
"cuz I keep getting asked. I'm queer. not bi, not straight. I'm attracted to women, men REALLY attracted to queer men, non-binary people, intersex people, trans people. Lil poly pansexual papa hello good morning. does that answer your questions?"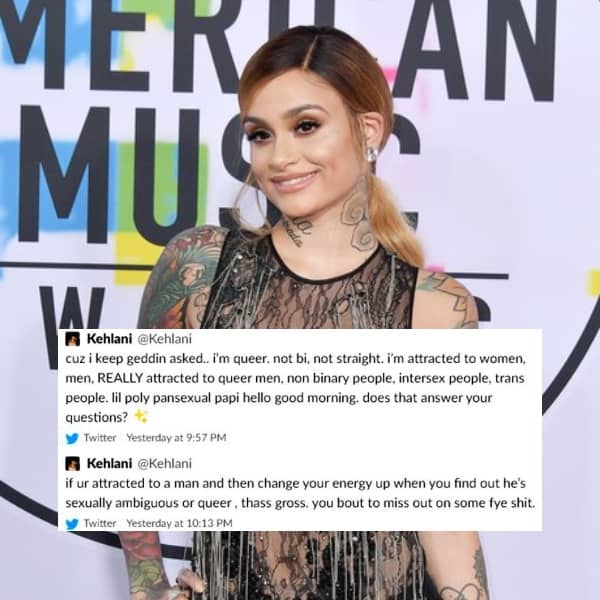 2)Madison Bailey
Madison has spoken on Tiktok live about what it was like to come out as Pansexual.
She said,
"I feel zero shame, and I don't feel that way because nobody's ever really shamed me for it and I know a lot of people have had a lot of hate and lack of support. I know so many, countless stories of queer people that did not have support,"
Adding,
"But if you're asking me personally, that's just my experience with it. It was worth it. I feel lighter, I feel happier than I can just be so open and honest. It feels nice."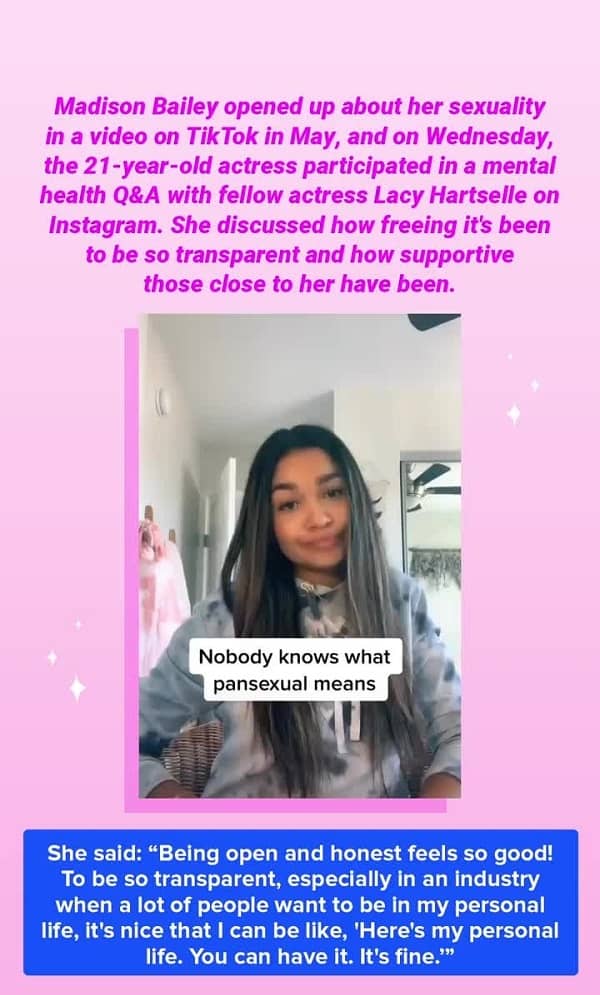 3)Jameela Jamil
In 2020, Jameela spoke publicly about come out as pansexual.
She said,
"Do it whenever you feel the time is right, as long as you think you'll be safe. Don't feel bad for hiding it for as long as you need, and move at your own pace. But feel no shame about getting it off your chest and know you aren't alone. There is a huge community of people who understand you, respect you and stand with you."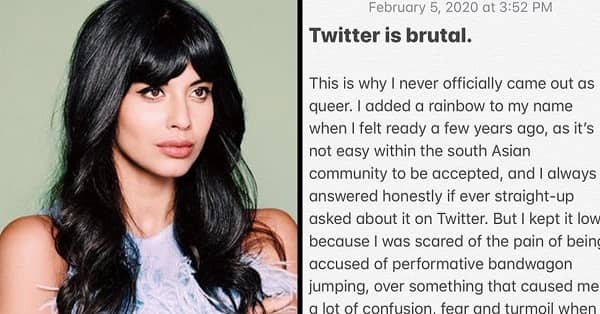 4)Janelle Monae
In April 2018, Janelle officially referred to her as a queer black woman in America. In an interview, she opened up about been in relationships with both men and women.
She said,
"I consider myself to be a free-ass motherfucker." After initially identifying as bisexual but then later I read about pansexuality and was like, 'Oh, these are things that I identify with too.' I'm open to learning more about who I am."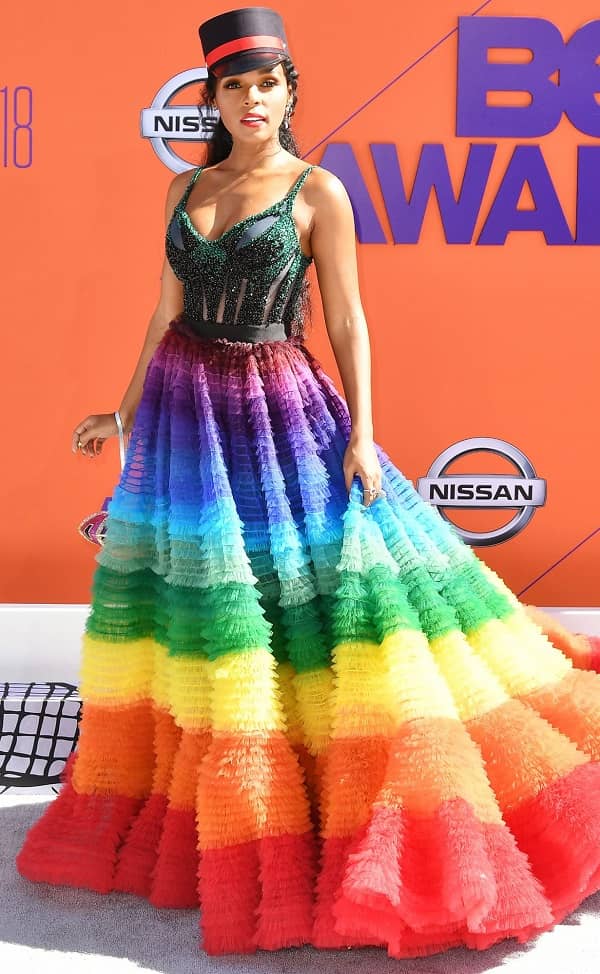 5)Rebecca black
The singer Black appeared on the Dating Straight podcast after breaking up with a long-term girlfriend. She labels herself as queer.
She said,
"One of the things that I love so much about the LGBTQ community is that they embrace inclusiveness. I definitely see sexuality as being on a spectrum. You can definitely be on one end of the spectrum or the other. With there being a spectrum, there is this huge middle ground. I definitely see myself as being on that spectrum."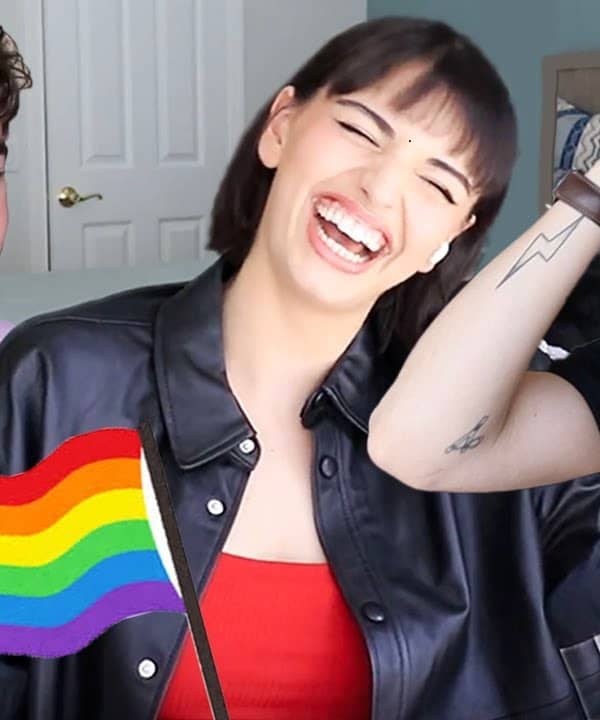 Also read, Rebecca Zamolo: her flattering tweets for IKEA and Taco bell, her career, and her family
6)Miley Cyrus
Miley identifies herself as Pansexual.
She said,
"I think when I figured out what it was. I went to the LGBTQ center here in L.A., and I started hearing these stories. I saw one human in particular who didn't identify as male or female. Looking at them, they were both: beautiful and sexy and tough but vulnerable and feminine but masculine. And I related to that person more than I related to anyone in my life. Even though I may seem very different, people may not see me as neutral as I feel. But I feel very neutral."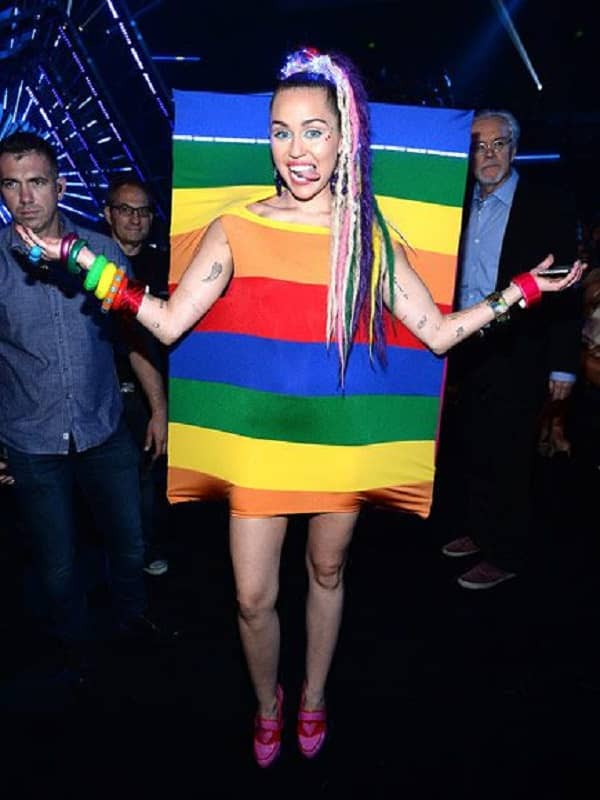 7)Roes
In 2013, singer Angel Haze talk about her sexuality to MTV.
She said,
"I see people for who they are…I don't base all of my relationships on sex. I'm still a virgin. I care about connecting with people on a deeper level…I want something that's deep-rooted." When she was asked if she identifies as pansexual, she said. "It exactly is…If I had to identify, that is the term I'd use to describe how I feel."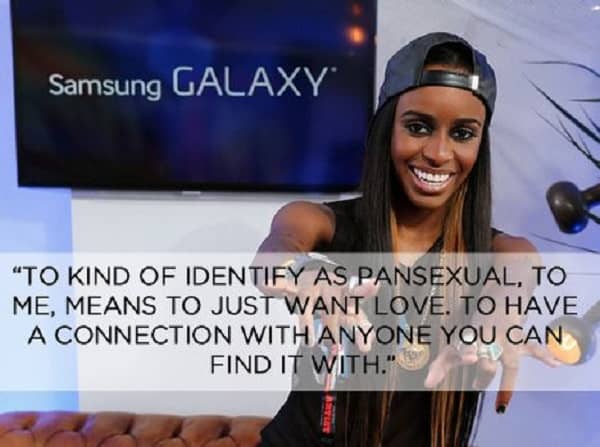 8)Sarah Paulson
Sarah has never put a label on her sexuality but once she told in Pride source about she being pansexual.
Sarah told,
"All I can say is, I've done both, and I don't let either experience define me. I don't let having been with a man make me think I am heterosexual, or make me want to call myself that, because I know I have been attracted to women – and have lived with women."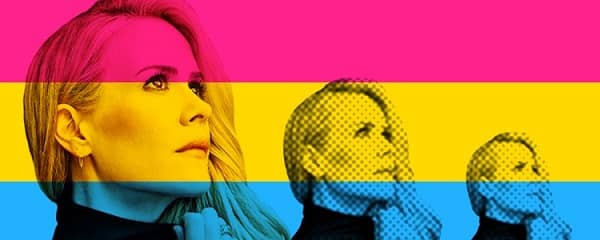 You may also like to read, Lesbian affair of 43, Sarah Paulson and 75, Holland Taylor! Opened about their relationship in 2015