What hardships quarterback Brandon Cox had to face due to his myasthenia gravis? Learn how Brandon managed to get great wins during his football career in spite of his medical handicap!
Brandon Cox is an American former football player. He played quarterback extremely wonderfully. Brandon Cox was born on 31 October 1983 and is currently 33 years old. His father is Terry Cox. Likewise, his mother Debbie was ever supportive of her child and would always go to watch his games and matches.
He had studied at Hewitt-Trussville High School located at Trussville, Alabama. He was a left-hander. Similarly, he was recruited by Auburn in 2003. He played for Auburn University from 2005 to 2007 and provided his team with several wins.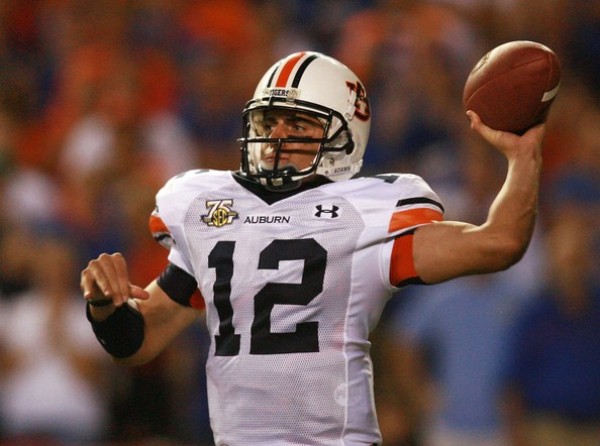 He won 50 games during his tenure there. He obtained a degree from Auburn University with a major in Economics.
In 2007, his team won 6 consecutive wins over its rival team. His records show that Brandon Cox had 6748 career passing yards and a 59.12% completion percentage. He did 42 touchdowns on 31 interceptions and has a career NCAA passer rating of 131.58.
Also read American professional football player Tom Brady was shocked when son Benjamin, 9 showed no inclination towards sports! Know what happened next!
Brandon Cox and his muscle problem
Brandon Cox was in the 10th grade when he was diagnosed with myasthenia gravis. In this disease, the muscles tend to function less as the day goes by. It is laudable that in spite of such a major medical problem, Brandon continued to play for his team. He not only played but also earned wins for his university team.
Brandon has florid symptoms of the disease when he was diagnosed with the disease. In the evenings, his left eye used to droop giving him a double vision. He used to get severe headaches and also feel tired invariably. His body used to feel heavy. During the summer workouts, he could hardly finish his sprint.
Brandon sought advice at the Callahan Eye Foundation Hospital where he was subjected to several blood tests and MRI and after a week, his diagnosis was clear. He had myasthenia gravis.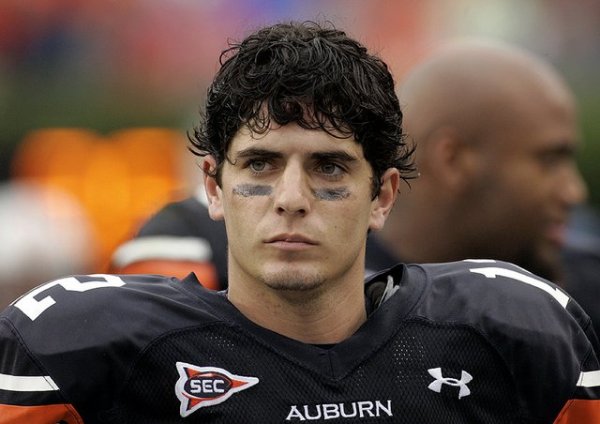 His doctor told him and his family that Brandon should avoid stress, trauma, and fatigue. Similarly, he will be put on medications and if he could avoid any flare-ups he would be able to play football. The whole thing appeared impossible and confusing!
But Brandon was determined to not let the disease ruin his career. He kept the disease out of his mind and played on and won. He soon started giving his rivals headaches.
More about his health
Brandon's double vision used to come and go. He asked to be sent home. His dad told him to Stop feeling sorry for yourself. This helped and Brandon was soon back in action. He spent more time with his personal trainer. He also resigned to the disease and came to terms with it. Likewise, he said:
"It's part of me now. I'm always going to be like this, so I just live with it."
Brandon then took a job with Precision Therapeutics doing medical sales for them. Talking about his job, Brandon said in 2013:
"We do chemosensitivity testing for gynecological cancers. It's interesting. It's something new every day. It's not a desk job. I get to get out in the OR and see different types of OR surgical cases. I like it. It is important because we're dealing with oncology and personalized therapy for cancer patients. It's a new technology that, hopefully, is going to help people down the line."
He currently is the Director of Business Development at Hoar Construction.
Also read Football player Chauncey Carter participating in a weekend tournament in Greensboro, North Carolina to raise awareness about Sarcoidosis, breast cancer, and mental health!
What is myasthenia gravis?
This is an autoimmune disorder in which the body's immune cells start attacking the body's own nerve and muscle junctions. The acetylcholine receptors are attacked. The nerve to muscle transmission is lost.
The patient is normal at the start of the day but as the day goes by, the patient starts getting drooping of the eyes, double vision, trouble in swallowing, talking and walking. There is extreme exhaustion which is marked in the evenings.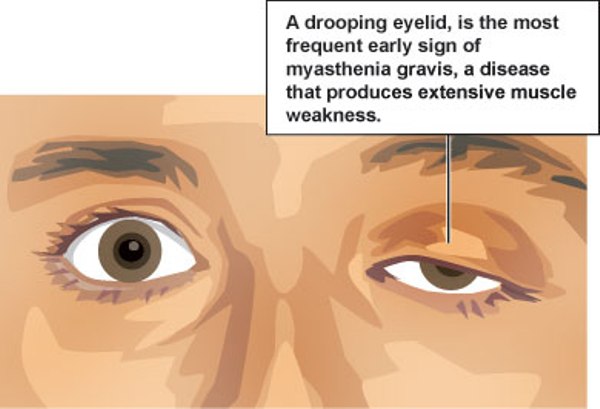 Also, there is no cure for this disease. Certain medications can keep the disease at bay. Steroids may be administered to lessen the damage but have their own side-effects. With treatment life expectancy is normal.
Source: Wikipedia