Who is Mason Greenwood's girlfriend Harriet Robson? Age, Parents, Instagram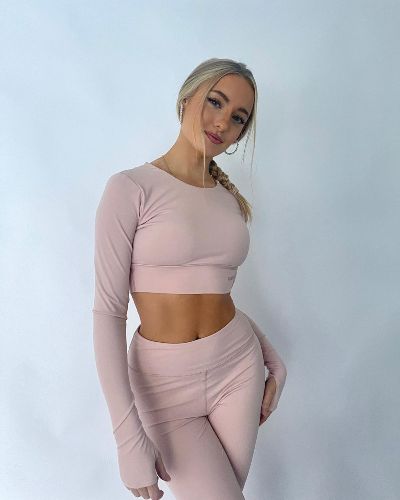 Harriet is a fashion model, social media influencer, and Instagram star
She is the ex-girlfriend of Man Utd striker Mason Greenwood
Recently, she accused her boyfriend on suspicion of rape and physical assault
---
Harriet Robson, 21 recently made headlines after allegedly being physically abused by her boyfriend Mason Greenwood.
Mason who plays for Manchester United has been suspended from training and playing matches following the incident. Recently, Greenwood took into custody on suspicion of rape and physical assault.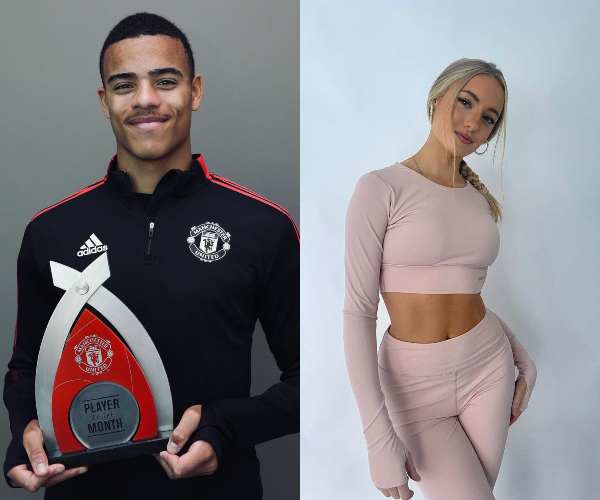 The day before, Robson shared a series of photographs of her beaten body in her Instagram story and an audio recording of Greenwood sexually assaulting her. In an audio clip, the player apparently forces her to have sex with him.
Greenwood was eventually detained by police after the photographs and video went viral on the internet. The investigations are still ongoing. The police said,
"We can report that a guy in his 20s has been arrested on suspicion of rape and assault following an investigation. He is still being in jail and will be interrogated,"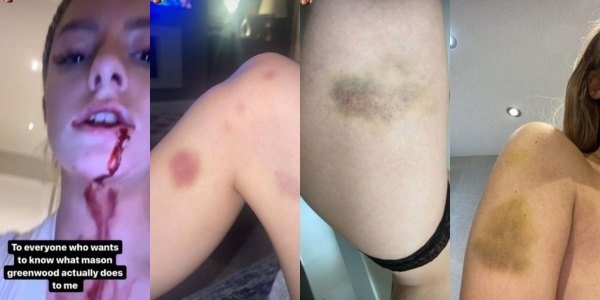 Also read "Man Utd star Mason Greenwood, 20 arrested on suspicion of rape and assault to girlfriend Harriet Robson"
How old is Harriet Robson?
Harriet is currently in her early 20s. She was born on 12 February 2001 in Yorkshire, England. Robson is the daughter of Alan Robson who has spoken out following the shocking allegations made by her daughter against Man Utd striker.
He said,
"The first thing we knew about this was at 6am this morning, It is dreadful. I'm just coming to terms with it all. As a father you don't want to know things like that happening to your daughter. The police have been round and she has made a statement to them."
He also stated that Harriet has been completely devastated by everything that has happened.
Harriet Robson on Instagram
Robson is a fashion model by profession. She endorses various fashion brands such as Fashion Nove, Pretty Little Things, and so on. Aside from this, she is also a social media influencer and Instagram star.
As of now, she has nearly 848k followers on Instagram. Robson took Instagram to share her bloodied bruises that were allegedly caused by Greenwood. In one of the photos, she poses frontally showing bleeding profusely from her lips.
Also read "Joni Mitchell Joins Neil Young's Protest Against Spotify Boycott Amid Joe Rogan COVID Protest"
Their relationship timeline
Harriet and Mason is high school sweetheart. Robson was a student at the same high school as the Man Utd striker. The couple started dating in the year 2019. The following year, the pair began living together.
Similarly, they often post the adorable pictures that they had taken together on their respective Instagram handles. However, these two began deleting photos from their social media accounts about a month ago.
More about Mason Greenwood
Mason was born on October 1, 2001, in Bradford, West Yorkshire, England. His full name is Mason Will John Greenwood. He grew up in the Wibsey areas of the city along with his sister Ashton who is a track athlete. Mason is of Jamaican descent.
Greenwood is an English professional footballer. He currently plays as a forward for Premier League club Manchester United and the England national team. At the age of 17, he becomes the club's youngest ever goals scorer in a European competition. He grew up along with his sister Ashton who is a track athlete.
Also read "'90 Days Fiance Star' Alina Kozhevnikova Fired By TLC Over Racist Posts"