Harry Kane: Record breaker, surpassed Premier League legend Alan Shearer to become top goal scorer of the Premier League. Messi and Ronaldo to become the top goal scorer of 2017 of Europe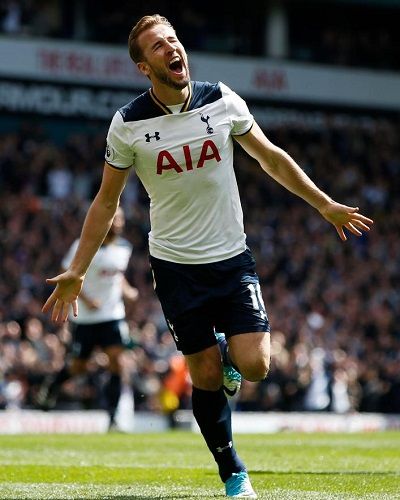 For Harry Kane, there is another normal day for the English man to score another hat trick.
The hat trick against Southampton was his eighth of the season.
---
Furthermore, the 24-year-old striker has also overtaken Premier League legend, Alan Shearer to become the highest goal scorer in a calendar year.
Alan scored 36 times for Blackburn Rovers in 1995, whereas Harry has smashed 39 goals in only 36 games.
Harry Kane surpassed Lionel Messi and Cristiano Ronaldo
Currently, the Tottenham striker is Europe's leading scorer ahead of Barcelona's Lionel Messi, who has netted 54 goals in 63 appearances. Furthermore, Real Madrid star, Cristiano Ronaldo has 53 goals in his name this year.
Lionel Messi was in the first position as he scored the penalty against Real Madrid in El Clasico. However, Kane smashed a hat-trick against Southampton and became the top goal scorer in Europe in 2017.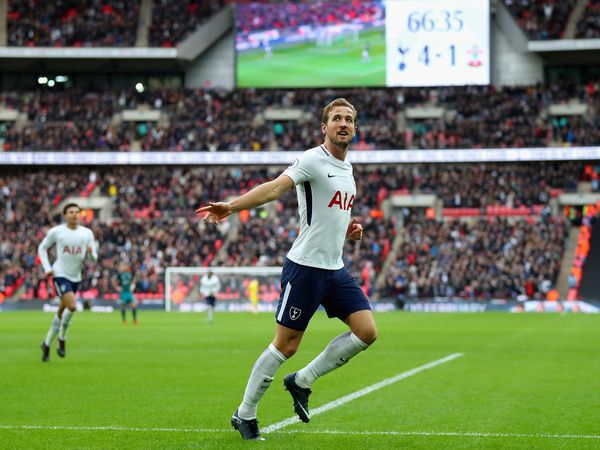 Additionally, Kane's hat trick was sixth in the Premier League and eighth in the entire competition. He also becomes the first player in Premier League history to score six hat-tricks in a year.
The English man has netted 56 goals for club and country in 52 appearances. In 2016, the record-breaker forward also won the Premier League Golden Boot. In addition, he has also become the Premier League Player of the Month in 2017.
You may like to read Manchester City has clinched the Premier League title as Manchester United faced a shock defeat to West Bromwich Albion at home
Harry Kane erased the domination of Messi and Ronaldo
It is the first time since 2009, that anyone other than Cristiano Ronaldo and Lionel Messi is not Europe's top goal scorer. Last time in 2009, Dzeko was the top goal scorer in a calendar year.
Since then, there has been huge domination of Messi and Ronaldo in the football world. The duo has won the Ballon d'Or over the years. However, this year Premier League dominates as Harry Kane climbed above the two football sensations.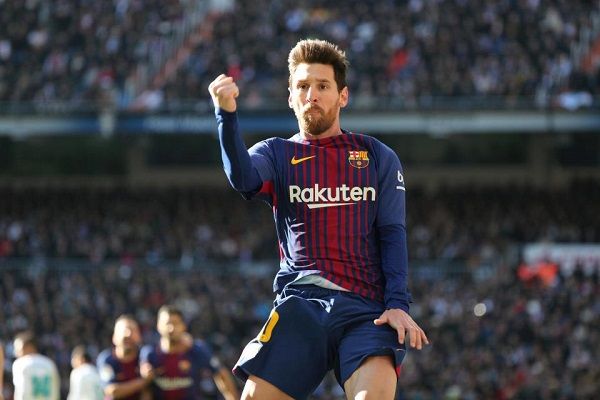 After the match, Tottenham Hotspur coach, Mauricio Pochettino said,
"Harry is world-class. Of course, Messi and Cristiano are different. Today – one striker in the world, a specific position – who is better than Harry? It's difficult to say he's the best but he's shown to everyone he's one of the best."
He further added,
"Both of his records are massive to break the Premier League record set by Alan Shearer and then, if you see that over the last seven, eight or nine years, it's always Messi and Cristiano and now, it's Harry as well."
Also read Tottenham Hotspur striker Harry Kane feels that the success of the team needs now to be measured by the silver trophy!
Short bio on Harry Kane
Harry Kane is a British professional football player. Currently, he plays for the Premier League club Tottenham Hotspur. Talking about an international player, he represents the England national football team.
Besides this, he is also the Premier League Golden Boot award winner in 2016. Furthermore, he was also the Premier League Player of the Month in 2017. More bio…