Harry Redknapp posts a Portugal family holiday picture of himself, wife, son, grandchildren sans daughter-in-law on his Instagram!
The winner of 2018 I'm a Celebrity…. Get me out of here, Harry Redknapp is on a holiday in Portugal with his wife Sandra, son Jamie, and two grandchildren. He has uploaded a picture on his Instagram of his family. It is a rare pic since it is not often that people get to see his two grandchildren on social media. Their parents Jamie and Louise have kept them out of the limelight.
Harry Redknapp and his recent cute family photo upload
Harry Redknapp stayed in the jungle in 2018 for the filming of his reality TV show I'm a Celebrity… Get me out of here. He managed to survive the ordeal and came out a winner on the show. His loving wife Sandra and son Jamie were concerned for him at that time. But all that is long over and the family is now in Portugal enjoying a family vacation. How do we know? He has posted a picture of this family trip on his Instagram.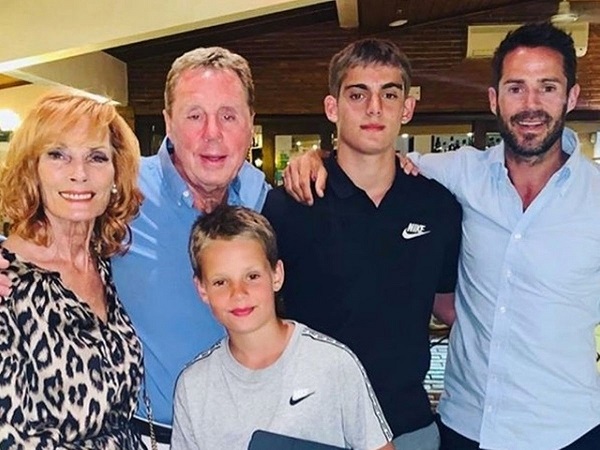 The picture shows his wife Sandra, son, Jamie, and two grandchildren: Charley, 15 and Beau, 10. He captioned it:
"Special times"
He followed it with a blue heart emoji.
The reaction of Harry Redknapp's fans
It is a rare photo because not many people have seen his grandkids. The kids are given a normal upbringing and their parents keep them away from the spotlight. In the picture, Harry, 72 is beaming with pride.
His fans soon noticed that the kids had a close resemblance to their parents. Many felt that the elder Charley closely looks like Louise while Beau is more like the father. One fan wrote:
"Beautiful family photo".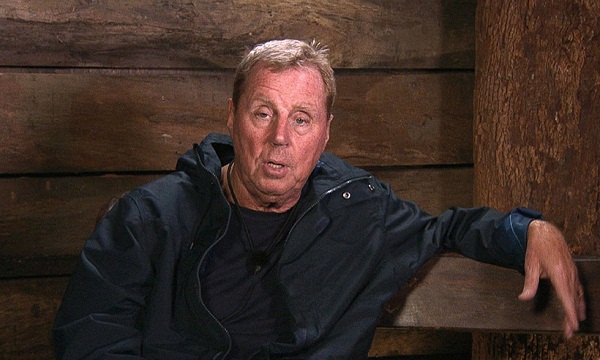 Another fan commented:
"Lovely pictures making memories",
A third fan wrote:
"You look a special family."
The fans were also delighted to see Harry's wife Sandra and praised her beauty. Many of them left many heart emojis for the glamorous Sandra.
Harry Redknapp and his family
The football manager Harry Redknapp and his wife Sandra have a strong bond. They have two sons: Jamie who is a former professional football player and Mark who is a model.
His son Jamie Redknapp who is a former footballer divorced his wife pop star Louise Redknapp but is on good terms with her. Louise was not present on this family vacation. They dated and later wed in 1998 in an intimate wedding ceremony in Bermuda. The couple shares two children – Charley and Beau.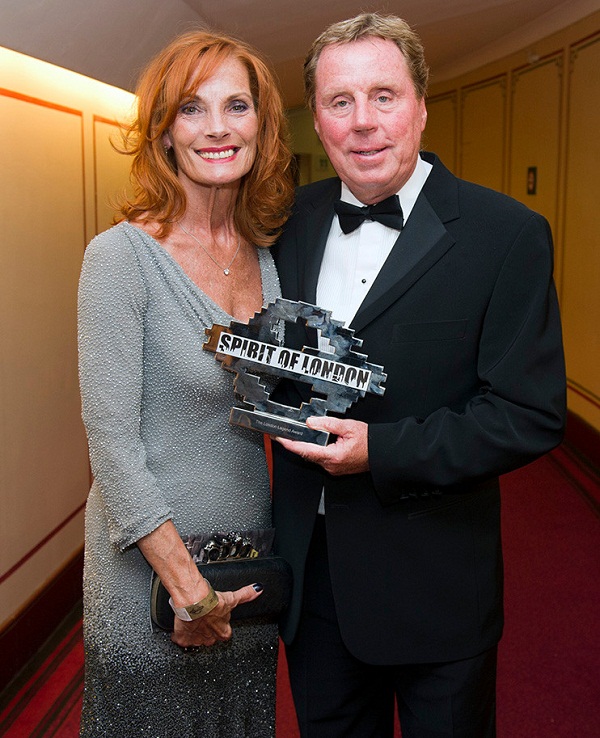 They split in 2017 after 19 years of togetherness. They took divorce in January 2018.
Also, click to read more about Fans and ITV bosses have expressed concern for the health of Harry Redknapp after he refuses to eat Australian food!
After divorce,  their relationship seems to have improved and both were seen enjoying together the 15th birthday of Charley.
His other son Mark is also married and has a son called Harry Rednapp Jr.
Click to know more about Harry Redknapp's undying love for his wife Sandra! The star will miss his wife when on the show I'm a Celebrity!
Source: Mirror UK