Harry Redknapp's undying love for his wife Sandra! The star will miss his wife when on the show I'm a Celebrity!
Football manager Harry Redknapp will join I'm a Celebrity… Get me out of here jungle and will be forced to live in poor and tough conditions and face starvation, boredom, and even bugs. But it appears that he is not worried about these. He is more concerned about separating from his wife during his stint on the show.
Harry Redknapp and his worry
Harry will be away from his beloved wife of 54 years Sandra while he is on the show. This fact is bothering him and he said:
"That's the biggest problem I have got. We do everything together. I have been with Sandra for 54 years and I hate being away from her,"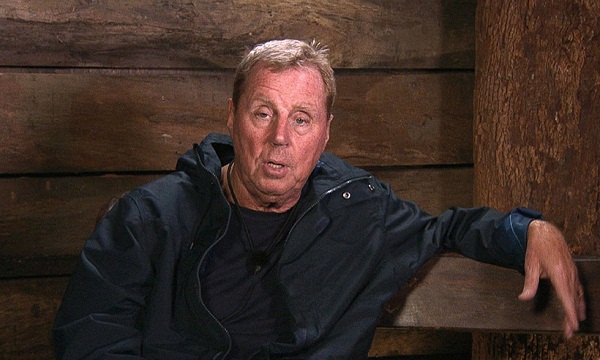 Harry Redknapp and Sandra's first meeting
Sandra was a hairdresser who used to get £1.50 for a wash and set before she met Harry. Harry had just begun his career and used to work in the supermarket to stack items for that extra money. The couple met at the Two Puddings pub in Stratford during a Sunday night disco when Harry who was 17 at that time asked her for a dance. Harry, 71 told Daily Mail:
"I was just like, you know… she was just lovely,"
The started dating and after three years of great courtship got married on June 30, 1967, at Barking Abbey church. The reception with sandwiches and cake was at a social club in Ilford.
The couple has two children; Jamie, 45 and Mark who is a model.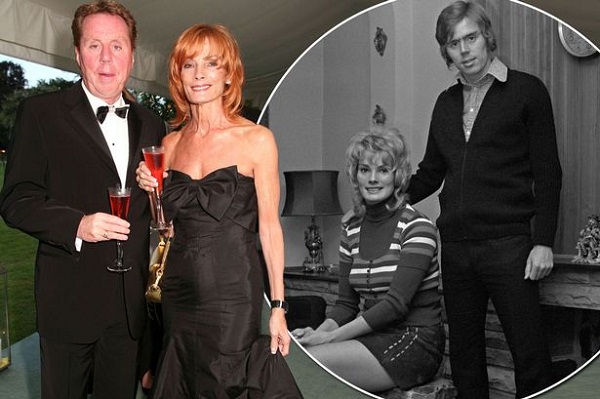 He said:
"The boys got their mums' looks and their dads' football genes,"
Harry Redknapp throws light on his married life
Harry is extremely happy with his married life. He said:
"I've just been so lucky. Jamie always says I won the lottery marrying (Sandra), and he's dead right, I did."
He revealed that Sandra used to follow his matches on radio and TV but never come down to the stadium since she had continued her work as a hairdresser even after marriage. She had her saloon work at Barking. He explained:
"Sandra listens to all the games on the radio or on TV but she doesn't often come to football. WAGs didn't exist back then. Besides, they both worked at a hairdresser in Barking on Saturdays anyway,"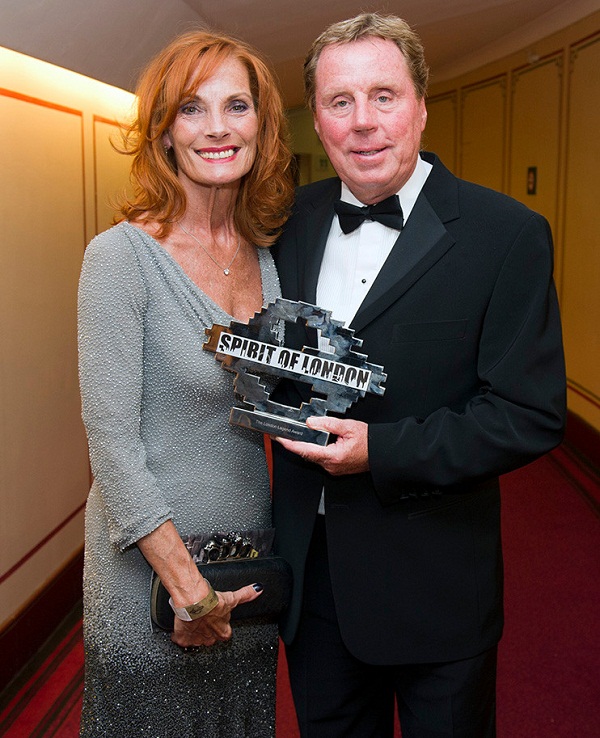 Sandra has been his constant support throughout his life and he fears to lose her. In 2016, there was a freak accident when her coat was caught under his Range Rover. He had told BBC once:
"It was just a freak accident you know, Sandra went across the road and unfortunately she had gone behind the car to cross over the road and as I went to drive off I caught her,"
He continued:
"I drove over her ankle basically, if the full weight of the car had gone over the ankle god knows what would have happened to her ankle and her foot.
"She had an operation last night, went well. So we're okay."
She does some of his writing work for him and Harry is dependent on her quite a lot. He also revealed that in these more than five decades of togetherness, they have never fought; not even a single argument. Harry said:
"We've never had a row. Ever. After all these years, we've never had a minute's problem between us. And that's true,"
He emphasized:
"That's not bulls***. If I get the hump, she'll just say, 'look at you Harry, look at you, just calm down' and I do."
Also read Top 10 Footballers to look out for 2018 WorldCup
Harry feels lost without her. He said:
"I couldn't cope. I wouldn't cope. I'm useless. She treats me like a baby. She does everything. I can't cook, I can't make a coffee, I can't do nothing. I could make a cup of tea and a cheese sandwich, but that's it,"
Harry added:
"But we've always been so close, I'd find it hard to cope. It scares me."
He further said:
"I'm not really bothered about friends. I've got my family. But most of all, I've got Sandra and that's all that matters."
Also read Wife of Jon Gruden (American football coach), Cindy Gruden is so much into charity works and social organizations. Explore more on her!
Source: mirror uk