Harry Styles and Chris Pine Embrace each other on Brazil after The Spitgate!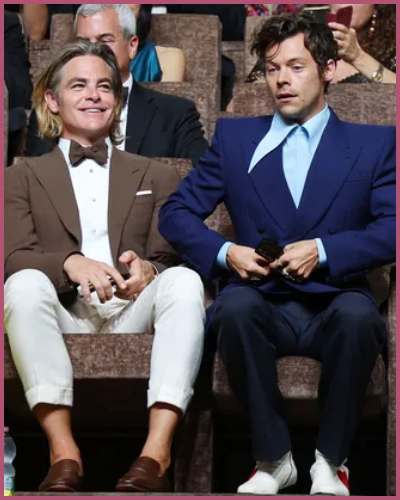 Harry Styles and Chris Pine embraced each other in Brazil on Tuesday after the viral 'spit-gate' drama.
Both of them were spotted joking and enjoying drinks in the jungle. 
The Don't Worry Darling stars seem to be chilling and fooling around amidst the feud rumors.
---
Harry Styles and Chris Pine are on Good Terms even after The Spitgate Drama
The former One Direction singer, Harry Styles, 28, was spotted giving the actor Chris Pine, 42, a hug in the woods of Brazil. They were joking around as they enjoyed a drink with pals amidst the feud rumors and the whole viral spitgate.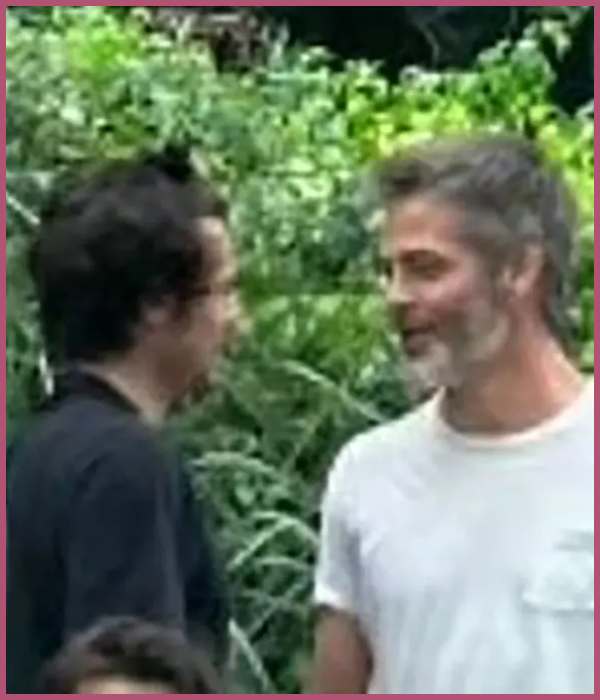 Harry's and Chris Pine's bond became controversial in the past few months after Harry seemingly spat at Chris's lap as he took a seat next to him at the Venice Film Festival.
Styles was the one who approached Pines's chair and gave a gob in the actor's lap right in front of his then-girlfriend Olivia Wilde. Pine was clapping as Harry takes his assigned seat next to him but returned home disguised after the 'spitgate' incident.
Chris and Harry weren't the only ones causing the big fuss at the event. Even, Florence Pugh and Wilde clashed on the set giving another big drama to the film Don't Worry Darling.
An insider revealed in July 2022,
'I can tell you for a fact that Flo seeing Olivia and Harry all over each other on set did not go down well as Olivia was still with Jason when she first hooked up with Harry,'
Also, Read Olivia Wilde Defends Boyfriend Harry Styles Saying He Didn't Spit on His Co-star Chris Pine!
What did Harry's ex Olivia Wilde tell about the spitgate?
Director Olivia Wilde had to answer about her ex-boyfriend Harry supposedly spitting on Chris Pine on The Late Show with Stephen Colbert.
Colbert had prepared her for a big question, asking,
'Did Harry Styles spit on Chris Pine? Why or why not? Support your answer.'
A laughing ex-girlfriend of Harry Styles, Olivia Wilde jokingly mentioned the whole wild rumors as the spitgate, stating,
He did not, but I think it's a perfect example of people will look for drama anywhere they can. 'Harry did not spit on Chris, in fact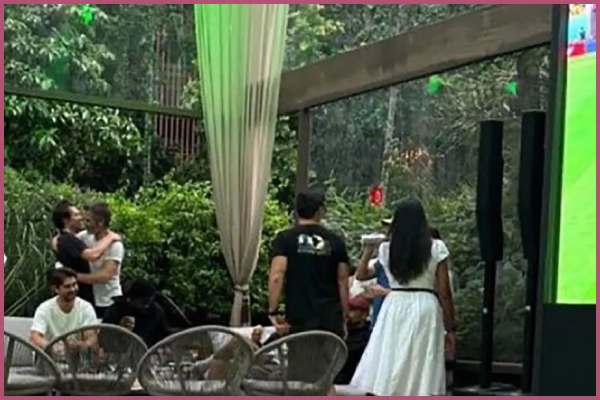 When the host Cobert answered that time will tell, Wilde continued with a laugh and added,
"No, he really didn't!"
Also, Read Inside Why Harry Styles and Olivia Wilde Break up!
Short bio on Harry Styles
Harry Styles is an English singer and songwriter who rose to commercial success as a member of the highly successful British boy band, One Direction. He alongside his boys Liam Payne, Niall Horan, Zayn Malik, and Louis Tomlinson has received eight Teen Choice Awards in total.
Harry began his musical career as a solo contestant on the British music competition series The X Factor in 2010. Styles has also won two Brit Awards, a Grammy Award, an Ivor Novello Award, and three American Music Awards. See more…
Also, Read Olivia Wilde Enjoys Baring her Bust in her 2022 Latest Fashion Choices