Harry Styles Revealed He Had a Crush on Emily Ratajkowski Eight Years Before Their First Kiss!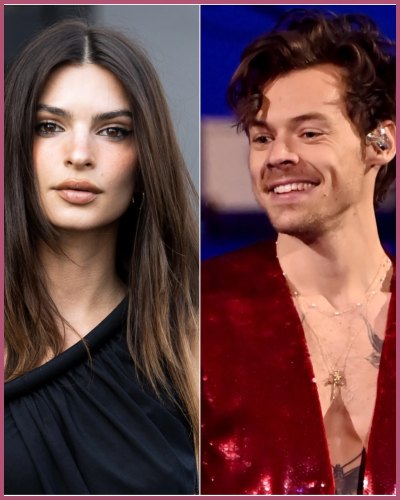 Harry Styles and Emily Ratajkowski are convincing fans that they are the new thing in town.
The couple sloppily kissed each other in Tokyo a few days ago.
They also started following each other on Instagram.
---
Harry Styles always had a crush on Emily Ratajkowski
Harry Styles got the kiss of his dreams, it seems.
After a video from eight years ago resurfaced on the internet, fans are convinced that the former One Direction heartthrob had a crush on Emily Ratajkowski.
The video shows the interviewer asking Styles if he had a celebrity crush. The Shy What Makes You Beautiful singer responded "Emily Ratajkowski," mispronouncing her surname in an adorable manner.
Young Harry who had his iconic long locks at the time said it during a December 2014 interview with Telehit.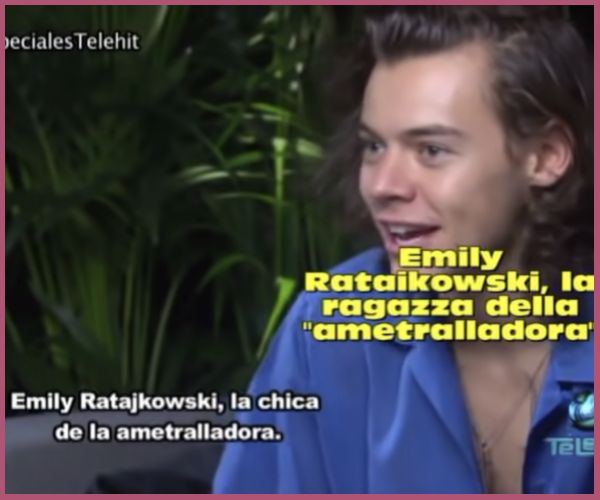 On Sunday, after pictures of the new alleged couple making out in Tokyo came out, podcaster Amanda Hirsch captioned a repost of the clip via her Instagram, writing, "Harry manifested this," 
Fans were quick to rush to the comment section to express their opinions on that matter.
One fan wrote,
"Then good for him. Dreams do come true  ," and "Me, trying to be happy for Harry"
Other fans suggested that Harry might have liked Emily because she bore a striking resemblance to his ex Kendall Jenner. Styles and Jenner dated on and off for years.
One social media user  noted,
"I mean she does look like Kendall,"
Also, Read 'New Couple in Town!?' Harry Styles and Emily Ratajkowski Spotted Making Out in Tokyo!
Men Emily dated after her divorce
Meanwhile, there were tons who commented on the singer's apparent manifestation powers.
The Watermelon Sugar singer and the Gone Girl actress surprised fans when they were spotted making out without caring who was looking.
The clip showed the model holding her hand up to Styles' cheek as he pressed her against a silver fan and kissed her.
The Grammy winner who is in Tokyo for back-to-back Love on Tour shows kept things casual in a black coat and matching pants. He wore his long locks into a half-up ponytail.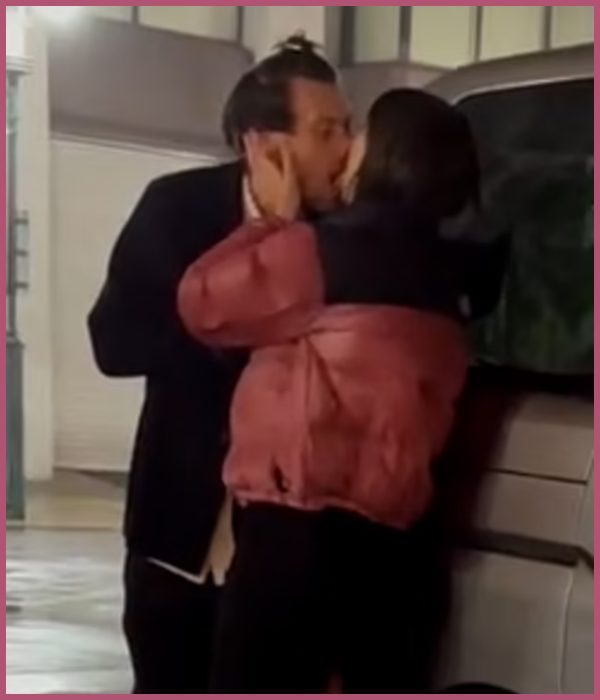 The model, for her part, looked vibrant in a pink puffer jacket over a crop top and a long black skirt.
Harry and Emily's potential new romance comes after the Magic singer split from Olivia Wilde last November.
Ratajkowski also filed for divorce from her estranged husband Sebastian Bear-McClard last September. The two share a 2-year-old son Sylvester.
Before Styles, Ratajkowski dated a string of famous men like Pete Davidson, Eric Andre, Jack Greer, and DJ Orazio Rispo, to name a few.
The model also spoke about the problems she feels while dating in the public eye, telling her High Low podcast listeners, "Anytime I go on another date, everybody knows."
Also, Read Olivia Wilde Looks Happy in a Bikini Snap on Instagram after Harry Styles Split!