Hayley Williams talks of her unhealthy relationship with ex-husband Chad Gilbert!
Singer Hayley Williams had been through a lot during her relationship with her ex-husband Chad Gilbert. She lost a lot of weight and weighed only 91 pounds. Everyone knew that she was not okay. Hayley now spoke about it and talked on how she came out of the hell.
Hayley Williams and her post-divorce phase
Singer Hayley Williams, 31 divorced her then-husband Chad Gilbert in 2017. Now, she spoke about how her journey was from love to marriage to divorce and after that. After her separation from Chad, Hayley was emotionally disturbed. She struggled with mental health issues.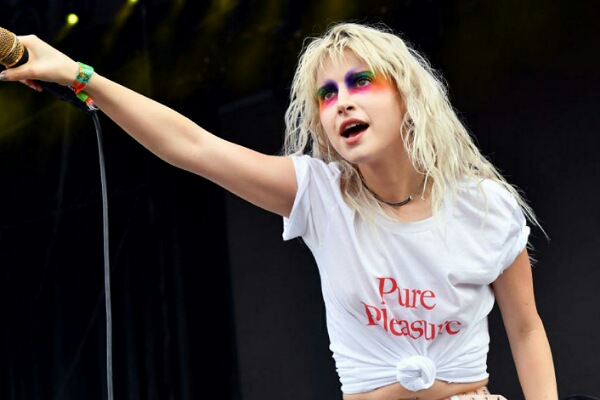 The divorce came when she was promoting for After Laughter of Paramore. She lost a lot of weight and weighed only 91 pounds. Recalling the time, she said:
"It wasn't until I saw the pictures that I was like, there's no hiding that I'm not OK now. And part of me enjoyed that — if people know I'm not OK, they won't get too close."
Her bandmates somehow got her into eating. She revealed that she then started drinking alcohol to help her cope with her problems. Hayley said:
"Alcohol was my way of looking to break free from a prison that I'd put myself in and to also forget at the same time."
Despite her depressed state, she did not want herself to get that label:
"What I hated was at the time it was still sort of new to see the word 'depression.' it became such a hot-button word, almost clickbait. And it scared me to become part of that conversation, especially if I wasn't even sure what was actually going on with me."
She even had suicidal thoughts but did not execute on them.
The ex-couple's relationship
Since the beginning of 2008, Hayley started dating Chad Gilbert who is the lead guitarist of the band New, Found Glory. Chad proposed to her on 25 December 2014. The couple wed on 20 February 2016. But Hayley was not completely prepared for it. She disclosed:
"I wanted the whole thing — the family — and I thought I might even stop doing music for a while to do that,"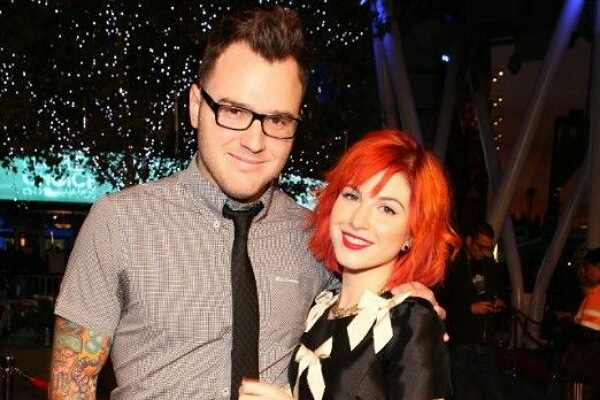 Chad asked her to give up music and Hayley did not like it. She says:
"Give up the thing that's the most precious to me? Are you kidding me?"
Hayley further added:
"He probably looks at me like the villain. Throwing around my version of someone else's story doesn't feel fair, which is funny because I don't necessarily think it should be fair. Especially not after the s–t I went through."
On 1 July 2017, they announced their split.
Hayley's new album
The singer realized that she was caught in a very unhealthy relationship. She was deeply hurt in the process but managed to channeling all that hurt into a new album. It is her debut solo album and called Petals for Armor.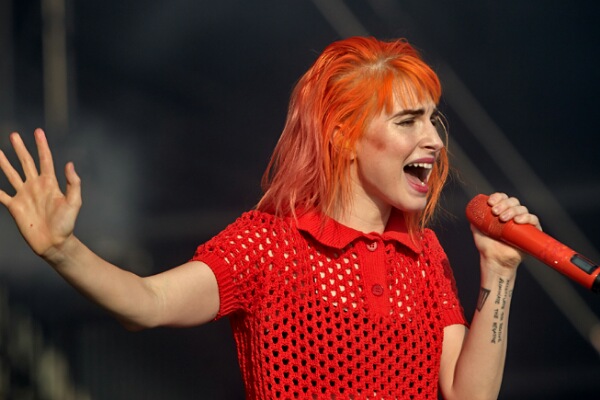 This album will release on 8 May 2020. We eagerly wait to listen to it!
Short bio on Hayley Williams
Hayley Williams is an American singer and songwriter. She is best known as the member of the rock band Paramore. With the band, she serves as the lead vocalist, primary songwriter, and occasional keyboardist. Her two albums with the band went Platinum. In 2009, Spin Magazines named her Readers Poll: 'Sex Goddess Of The Year'. More info… 
Source: Fox News, Wikipedia