Hazmat suits for air travel sold out! But will airlines allow them on board?
Face masks with or without face shields are mandatory on airplanes. But now a startup company has an innovative hazmat suit which has already sold 50000 units. What are these hazmat suits? Who is buying them? What is its price? And most importantly, will it be allowed on board?
Hazmat suits and air travel
As lockdown is easing and international flights are slowly re-commencing, people have some fear on traveling on them. They fear catching coronavirus. And to counteract the problem a startup company named VYZR Technologies launched a new product in April called BioVYZR by means of crowdfunding site Indiegogo. The Toronto-based company specializes in personal protective gears. The first batch of the innovative hazmat suits for air travel during coronavirus pandemic will be dispatched in end July. The second batch is also fully booked. It costs $ 250 each.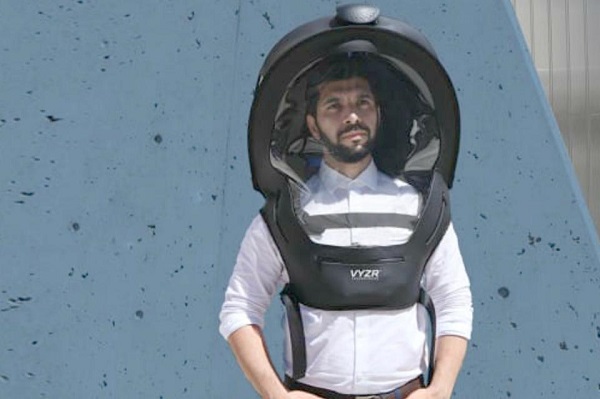 Doctors, dentists, hairstylists, celebrities, long-haul travelers, are the major customers of these suits. Additionally, Yezin Al-Qaysi , co-founder of the company states that teachers and school administrators are also looking into buying this product to keep all safe after schools reopen.
Details of the special suits
The hazmat suit is made of silicone, neoprene, and vinyl. Its weight is less than 3 pounds. It is easily disinfected and can be packed and stored in between uses. There is a chest harness which sits on the shoulders. There are also two adjustable side-straps with buckles around the waist area.
The suit has a tight-sealed anti-fogging helmet with two peripheral windows for improved visibility. People wonder whether it could actually be causing hotness to the wearer. But Yezin is quick to reassure that it only raises the temperature by 1 to 2F compared to without the suit. But the height of the person increases by 4-5 inches.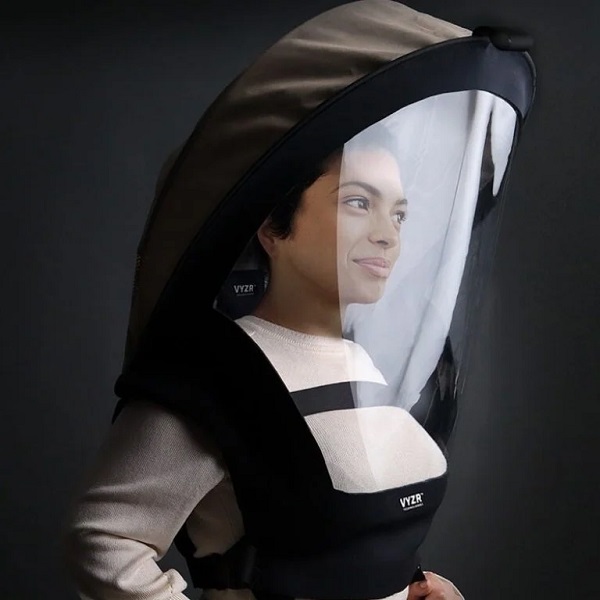 Yezin adds:
"When the [Covid-19] outbreak happened, we realized that in a perfect world, everyone would have access to a Powered Air Purifying Respirator [PAPR],"
A lithium battery lasting for 12 hours operates the PAPR and air security allows these batteries on-board.  The suit will not interfere with the adjacent seat passenger but will make talking with the person difficult.
Based on the feedback, Yezin plans to improve the second batch. There will be a rear pocket for a hydration pack, a place for a stethoscope, an added fan for increased air circulation, and a replaceable power bank. More sizes and different colors would be available.
Opinion of people about the suit
The new suits got some air travelers to go super-excited. The fact that more than 50k people have already pre-ordered these suits shows their popularity. But some people are skeptical of it. Karoo Consulting founder, Brooke Berlin says:
"I've been 1K with United for the past five years. I will always wear a mask in public, but I have no interest in spending money—which could otherwise be used to support conservation and community efforts—on a protective suit, or playing into the fear of being around people or traveling by wearing something so extreme."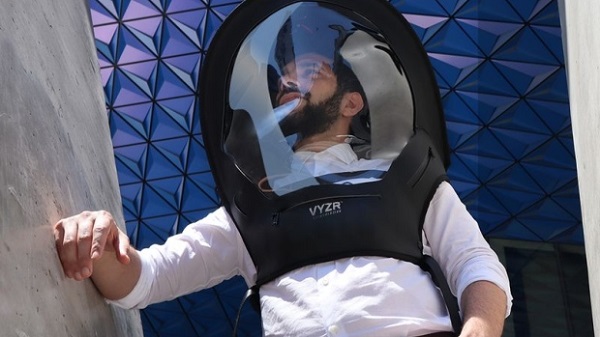 Hillary France, founder of Brand Assembly feels that it is a fancy and the interest in it will fade away soon. Despite all the excitement around this new product, the airlines has not commented whether they would allow this suit on-board.
Also, read Train travel or air travel? Which is the safest transport option post-lockdown?