Health update! Leah Bracknell who has lung cancer gives some hope via her Instagram message!
American actress Leah Bracknell who was diagnosed with stage 4 lung cancer in September 2016, keeps updating her fans about her health. In October 2018, she had given some positive hints about her cancer.
Recently, she has updated her fans again regarding her lung cancer and the cue appears reassuring. She says,
"I chose to cultivate a relationship with my disease.  To ask it: why are you here? And what have you to teach me? I discovered that when I ceased regarding cancer as my enemy and looked beyond the fear, it gave me the opportunity to embark on a profound personal healing journey, emotionally and spiritually that has transformed my whole outlook on life."
Leah Bracknell and her recent health update
Leah Bracknell who had been suffering from terminal lung cancer since the last two years has put up a message about it to her fans on Instagram. Leah continues in her struggle against the disease but she put up a recent Instagram post in which there seems to be some hopeful message for her fans.
Leah had put up the picture of an owl statue atop a tall tree and wrote:
"someone's watching over us."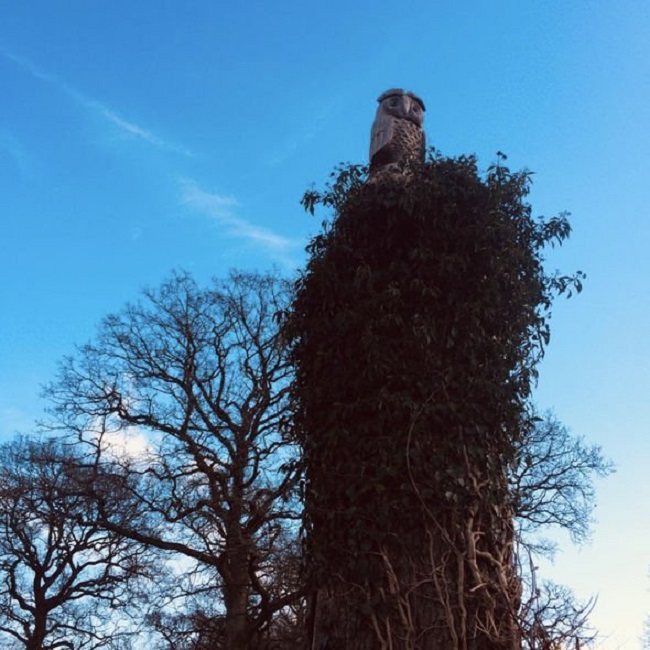 She had also shared a quote image which read thus:
"Plants and animals, earth, water, fire and air – the whole of Mother Earth – belong to the wonder of Nurturing Source Reality, and your birthright is to feel this sacred connection within every cell of your body, within every movement of your breath."
It is indeed Leah's courage that is aiding her to cope with this life-threatening disease.
The response comments to Leah Bracknell's post on Instagram
After Leah had uploaded her post on her Instagram for her over 1.6k fans, she received comments which seem to be assuring and supportive. One fan wrote:
"Mother Nature is truly a wonderful thing. Sending love Leah."
Another commented:
"Love this Leah," 
A third fan wrote:
"Love this Ali, sending you love. Same to Jez too x x."

Source; Express UK (Leah)
Leah Bracknell and her blog
Leah has a blog of her own on which she has openly discussed her fight with her terminal lung cancer. The TV personality's blog is called Something Beginning with C. She has put up a post in October 2018 in which she had shared hopes with her fans about her disease. She had in length discussed her stage four lung cancer and stated that she is now stable. She had said:
"Last week, the long-awaited scan results from the first phase of the trial I am on, have come back with the encouraging news that, currently, the cancer is stable.

"The celebration is muted, one of relief rather than champagne and fireworks.

"But it is without doubt the most positive news to come my way in almost a year."
Also read Another celebrity death 2018! Peter Stringfellow breathed his last following lung cancer relapse!
Leah is on one of the trials for lung cancer and had said that she will remain on it. She had said that there is now hope. She had added:
 "So what does this mean? Quite simply it means hope.

"It means that I can remain on the trial for now, until the next scan is performed in six weeks' time, and the cycle of anxiety once again cranks into motion and I brace myself for the frightening possibility of the tug of the rug from beneath my feet."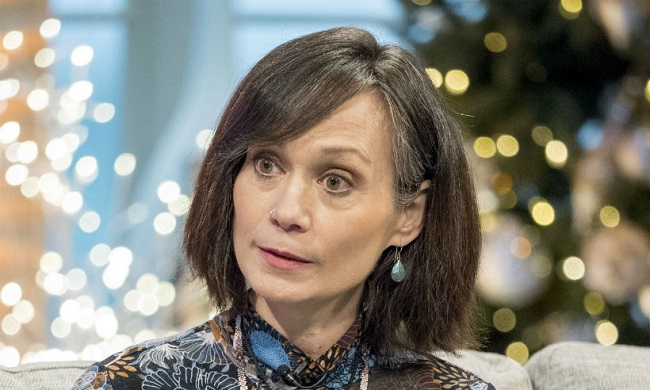 Leah is on homemade cannabis oil for her cancer as well and said that it is helping her. But there have been no reliable trials to confirm this. But the good thing is that she has just added cannabis therapy as a supplement to her proven treatment and not left the traditional therapy for her lung cancer. She wrote:
"I decided to integrate plant medicine into my healing programme, and I began to use cannabis oil high in THC medicinally from the day I left the hospital two years ago,"
Leah's self-confidence and courage is worth appreciating and she puts up the post to assure others with the similar disease that they are not alone in the fight against this fatal disease.
Also read The three empowering things that helped Leah Bracknell battle her terminal lung cancer diagnosed in October 2016!
Source: Express UK