Health Update On Lisa Rinna's Daughter Delilah Hamlin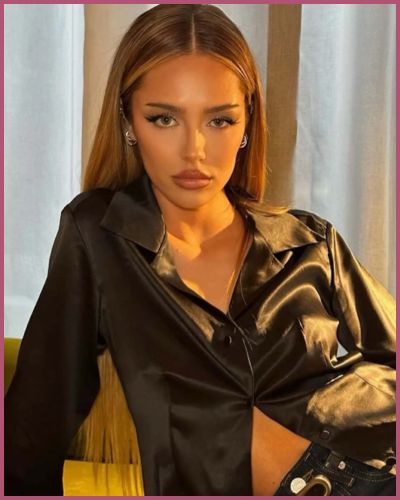 Lisa Rinna's Daughter Delilah Hamlin suffers from autoimmune and chronic illnesses.
She previously accidentally overdosed on prescribed drugs.
---
Delilah Hamlin suffers from autoimmune and chronic illnesses
Delilah Hamlin shared her battles with her autoimmune and chronic illnesses with her Instagram followers on Wednesday.
These conditions include Lyme disease, the Epstein-Barr virus, encephalitis, and pediatric autoimmune neuropsychiatric disorders linked to streptococcal infections (PANDAS).
The 24-year-old model said in an Instagram story that she has been battling health concerns for the past several years and is finally ready to discuss them. She posted a picture of herself with an IV in her arm.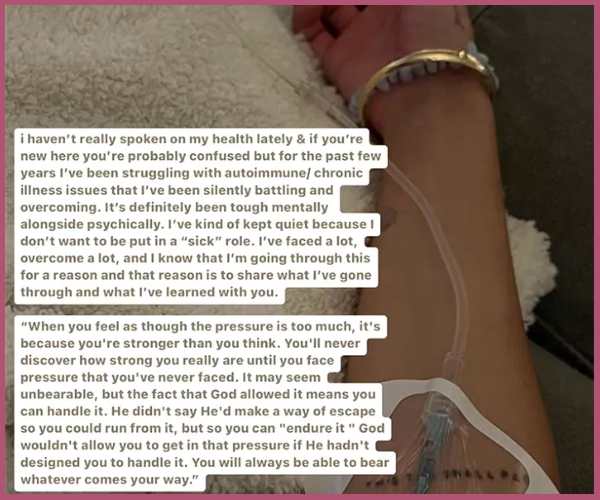 On her Instagram story, she wrote:
"I haven't really spoken on my health lately & if you're new here you're probably confused but for the past few years I've been struggling with autoimmune/ chronic illness issues that I've been silently battling and overcoming." 
She added:
 "It's definitely been tough mentally alongside physically. I've kind of kept quiet because I don't want to be put in a 'sick' role. I've faced a lot, overcome a lot, and I know that I'm going through this for a reason and that reason is to share what I've gone through and what I've learned with you." 
The model also went on to share a quote from Joel Osteen:
"'When you feel as though the pressure is too much, it's because you're stronger than you think. 'You'll never discover how strong you really are until you face pressure that you've never faced. It may seem unbearable, but the fact that God allowed it means you can handle it.'"
You may also like to read: Health Update on The Apprentice's Claude Littner after a Horrific Bike Crash!
Delilah Hamlin previously overdosed on prescribed drugs
Delilah Hamlin has previously discussed her health issues. Hamlin disclosed in November 2021 that she had accidentally overdosed after combining Benadryl and the prescription drug propranolol. She also claimed that after a physician allegedly overprescribed her an antidepressant, she became dependent on Xanax.
She said during Instagram live:
"He overprescribed me with one medication that one of my friends takes like 10 milligrams, and he gave me like 20 milligrams three times a day and then he gave me 3 milligrams of Xanax a day." 
She continued:
"So my body got dependent on Xanax number one, and number two, I overdosed. I didn't mean to at all. I overdosed on this one medication called propranolol. I took Benadryl with it and for some reason, I ended up in the hospital."
Hamlin's family chose to send her to an Arizona treatment facility after she overdosed, where she made progress but was eventually "politely asked to leave" after being classified as a "medical risk." Since then, Hamlin has been recovering at home and celebrated six months of sobriety in February of last year.
Also, read RHOC Cast Kelly Dodd's Husband's Health Update Following Car Accident!
Who is her mother Lisa Rinna?
Delilah Hamlin's mother Lisa Rinna is a renowned actress. She gained fame as an actress in the 1960s for her portrayals of Taylor McBride on Fox's television drama Melrose Place and Billie Reed on NBC's Days of Our Lives. She has also been a cast member of The Real Housewives of Beverly Hills since 2014.
Aside from Dancing with the Stars and The Celebrity Apprentice, her other TV appearances include guest spots on Entourage, The Middle, Veronica Mars, Community, and 8 Simple Rules. In June 2007, Rinna made her Broadway debut in Chicago as Roxie Hart.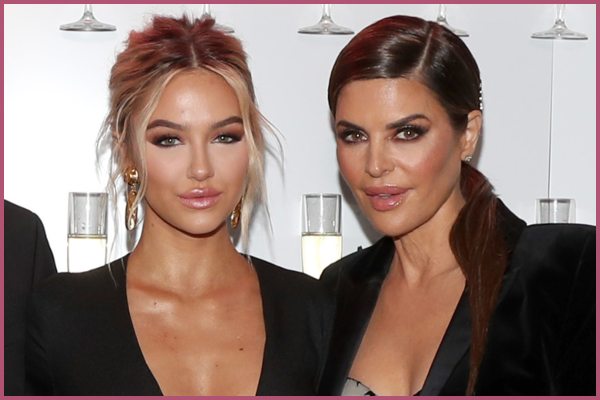 She hosted SoapTalk on Soapnet in 2002, for which she received four nominations for Outstanding Talk Show Host at the Emmys.  Her other businesses include the cosmetics label Rinna Beauty and The Lisa Rinna Collection fashion line for QVC. More bio…