Health update! Ozzy Osbourne cancels his four tour dates due to a bad hand infection!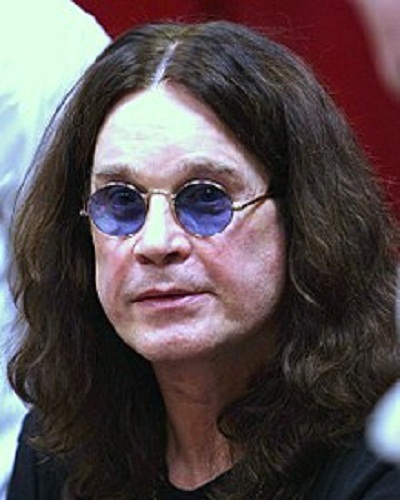 English vocalist Ozzy Osbourne has taken ill and had to cancel the remainder of his North American tour. He has a bad hand infection which needed surgery and does not seem to be recovering well. His wife Sharon Osbourne provided an insight into his health when she came on the show The Talk.
Ozzy Osbourne and his tour cancelation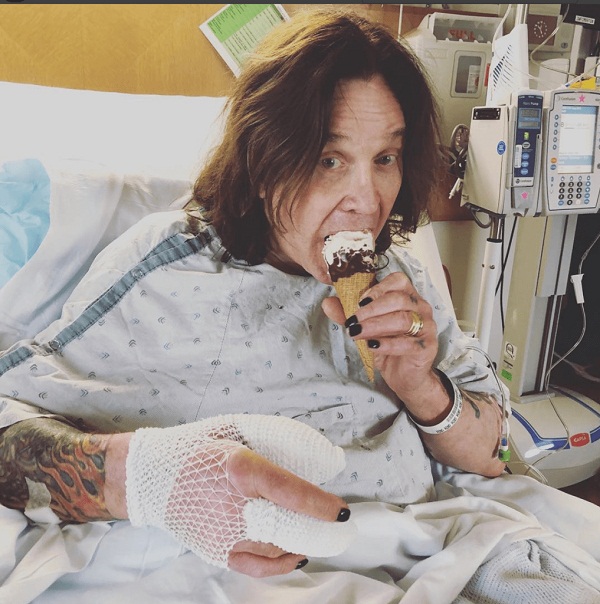 Ozzy, 69 had started his North American tour and everything seemed to be going fine until he developed a bad hand infection. He could not continue with his tour and had to cancel it and was hospitalized for his hand infection. The Prince of Darkness as he is called has not been keeping well and has been unable to recover from the hand infection. He apparently has multiple infections in his right hand. His wife Sharon provided an update on his health when she came on Thursday's episode of the show The Talk.
Sharon Osbourne updates Ozzy's fans on his health status
Sharon appeared this Thursday on The Talk and revealed that Ozzy is still not okay. She said:
"His hand hasn't healed, and it's one of these things where they go, 'No, tomorrow you're going to be fine.' But it hasn't been fine, and in fact , he's going into the hospital today and he's going to have another procedure done on his hand."
Sharon also felt sad about the canceled tour dates and she said on behalf of Ozzy:
"He feels he's let down his audience, but I hope that everyone understands. He's gonna be back."
Ozzy's Instagram page had a post which read:
"Ozzy will likely require another surgery in the coming days to treat multiple infections in his right hand."
Last week Sharon had spoken at length about Ozzy's first emergency surgery. She had revealed:
"He had to have this operation where they cut the side of his thumb and this [middle] finger, and they had to get rid of the infection."
After this surgery, Ozzy had thought that he would be okay and had updated his fans on his Instagram. He wrote:
"I cant wait to get out of here tomorrow, thank you to all of the wonderful Doctors and Nurses taking care of me. #NoMoreTours2 Shows now: Oct 13 – Las Vegas @MGMGrand Oct 15 – @HollywoodBowl Oct 18 – San Diego @MattressFirmAmp Oct 20 – Mountain View @ShorelineAmphitheatre."
This was posted on 8 October 2018. Two days back it was revealed that Ozzy has been forced to cancel four of his tour dates due to his non-healing hand infection.
Ozzy Osbourne and his career
Ozzy is an award-winning singer. He is a Rock and Roll Hall of Fame Inductee and a Grammy award winner. He was the singer of Black Sabbath and helped the growth of the band. In February this year, Ozzy had unveiled his North American Farewell Tour and he had said at that time:
"I'm not retiring."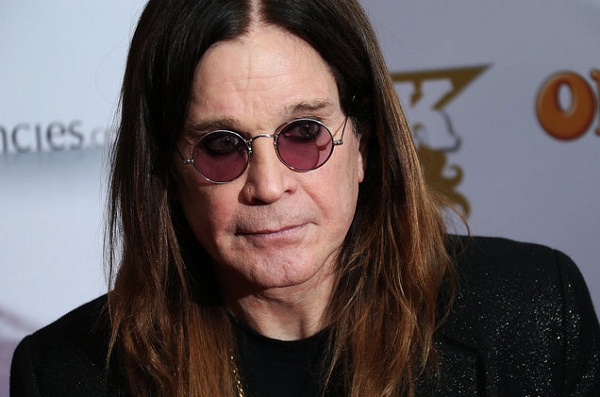 It was a good start but with his hand infection, surgery, and non-healing nature, the tour seemed to land in trouble and the last 4 dates had to be canceled.
Short Bio on Ozzy Osbourne
Handsome Ozzy Osbourn is a singer, songwriter, and actor who hails from England. He gained a lot of popularity and attention as the lead vocalist for the heavy metal band Black Sabbath. Due to his decade-long work, he is named as The Godfather of Metal. Moreover, he had a successful solo career selling over 100 million copies of his numerous albums. More bio…
Source: zergnet.com, rollingstone.com, people.com