Health Update!! RHOBH's Camille Grammer Opens Up About Her Second Bout Cancer Battle!! "I Am Still In Some Pain" Says Camille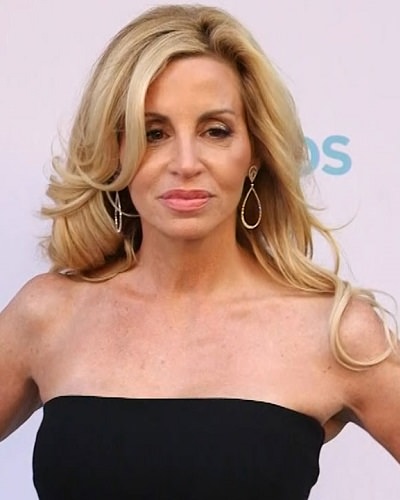 Battling with a life-taking disease is not the say way to walk in
Many stars have fought some dangerous disease in their lifetime
Likewise, Camille Grammer also fought cancer and still growing through it
---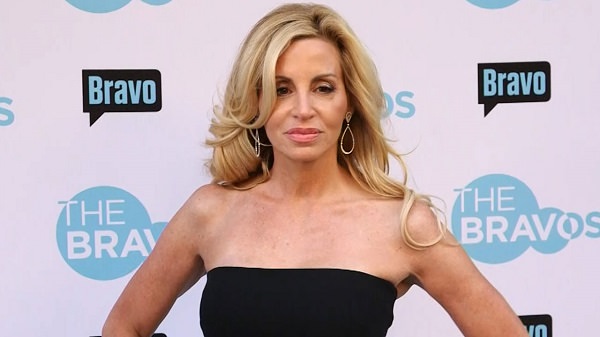 Recently, she has updated about her health and her cancer second bout all of her fans and followers out there.
RHOBH's Camille Grammer updates about her health 
Camille Grammer openly talked about her health status and her cancer battle. She also described how she is positive about her cancer battle in her second bout.
Camille talked about her health situation just after three days of surgery to remove her cancer cells. Recently, she appeared at the Real Housewives of Beverly Hills season 8 premiere on Friday, December 15. At the premiere party, she talked about her battle with cancer.
She stated:
 "It's a squamous cell carcinoma and it could show up on the skin or in your lungs, it could be in the back of your throat, in your vagina, in your labia, there's many places it could show up. I had surgery three days ago and I'm out and about but I'm still healing and I'm still in some pain."
You may like to read Christmas 2019 Of Kelly Ripa's Family; Holiday Vibes And Family Christmas Card Of Kelly Alongside Her Daughter, Son, And Husband!
At the party, she also got the question that how she stayed remains so positive, the reality star stated:
"Oh, my mom. My mom is fighting her third cancer and she's an inspiration to me, she's so strong. I think I get my strength from her and my knowledge of knowing how to handle and deal with cancer. We're both there for each other. I think keeping your family close and having them support you helps you so much, and also having a good man in your life, and I have a lot of great friends too." 
Announcement of cancer to the media 
Camille Grammer revealed that she is struggling with cancer on Thursday, December 14. She revealed the news through her Instagram account where she shared a photo of herself recovering in the hospital.
Moreover, she also encouraged all of her fans and followers to get annual checkups. According to the previous reports, she was also diagnosed with endometrial cancer in 2013. At the time, she underwent radical hysterectomy treatment.
In 2014, Camille announced that she had completed her chemotherapy and radiation therapy. According to her statement, now her fans will be able to see her on Real Housewives of Beverly Hills.
She stated:
"I'm a friend this year, so I'm on the show. The drama comes in a few episodes … even though I'm just a friend, it doesn't mean I'm not immune to any kind of drama or arguments, so we'll see. I can't say too much!"
Als read Yolanda Hadid shares a heartfelt tribute on social media for her mother Ans van den Herik who died at age 78 due to cancer!
More About Camille Grammer
Camille Donatacci Grammer is a famous American actor who is mostly known for her role in The Real Housewives of Beverly Hills. She is also known for her roles in Private Parts (1997), and Lord of the Freaks (2015). She started her career as a dancer, model, and actress, and worked as a producer and writer for Grammnet Productions. See more bio…