Health update! Susan Lucci operated for two blocked heart arteries in an emergency!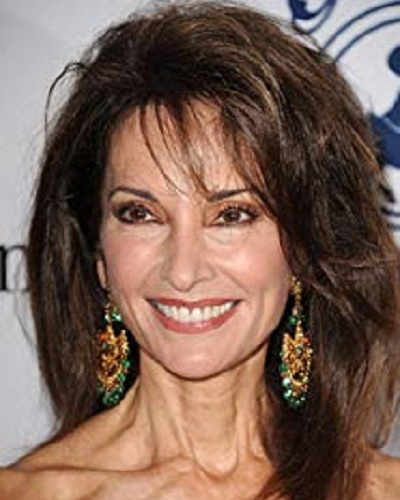 Susan Lucci underwent emergency heart surgery for two blocked arteries in the fall of 2018.
She has recovered completely and is feeling better now.
---
Susan Lucci talks about her health
All My Children alum Susan Lucci is better now. She was, attending the Go Red For Women Red Dress Collection fashion show of the American Heart Association which was held in New York City on 7 February 2019.
Susan, 72 said:
"I'm doing great,"
She further said:
"I feel wonderful. I'm doing very well."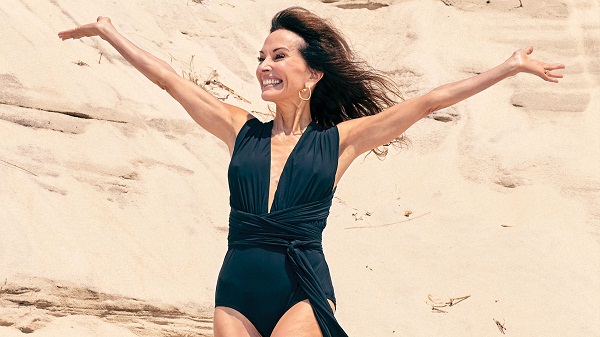 The actress was operated on in an emergency since she had two blocked coronary arteries.
Susan Lucci – post-op diet
Susan Lucci also informed that she needed no change in diet or lifestyle after her surgery since she already was doing the necessary things before it. She said:
"I had already been eating the super foods and [doing] the Mediterranean diet."
Explaining the origin of the blocked arteries, despite her hood diet and lifestyle, Susan explained:
"For me it's DNA. My dad had calcium blockage in his arteries when he was 49, but my dad was a smoker so I never made the connection that I might have the same thing because I'm not a smoker at all."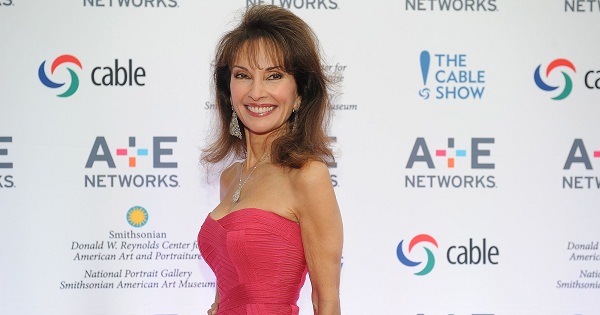 Susan Lucci and the need for calmness
Susan revealed that it is important for her to remain calm after her heart surgery and she is trying it. She told US Weekly:
"The DNA you can't alter, but some stress management you can. And in terms of diet, I always think there's room for improvement, so I'm cutting back a little on sugar. I don't know if that's going to help — we'll see."
Susan Lucci speaks about her health scare and symptoms
Susan was on GMA one day prior and she narrated how it all happened. She said:
"I was actually in a boutique and I suddenly felt what I had heard someone on a TV interview years ago, a woman says that she, leading up to a heart attack, had felt like an elephant was pressing on her chest,"
She was rushed to a hospital and operated on the same night. Two scents were inserted into the blocked arteries to reopen them.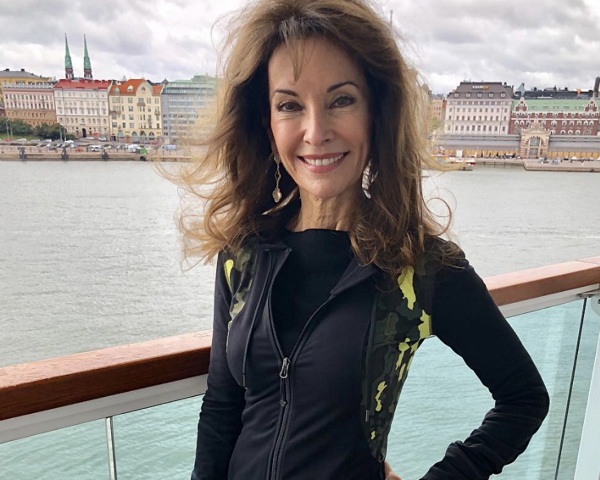 About Susan Lucci-career and personal life
Susan Lucci is an American actress, author, businesswoman, and TV host. She starred in All My Children on ABC from 1970 to 2011. Her character was that of Erica Kane and she portrayed it splendidly.
She was the highest-paid actress on Daytime TV. Various famous media outlets have called her Daytime's Leading Lady. Susan also earned a star on the Hollywood Walk of Fame. She has endorsed several beauty products.
Susan has hosted several TV shows and events and has her perfume, skincare, hair care, and lingerie line. She has also inducted as a Disney Legend in 2015.
Also, read Meet Rob Sussman, the first and now ex-husband of American actress, Ricki Lake!
Susan is a married woman. Her husband is Helmut Huber from Austria. The couple has two children; Liza Huber and Andreas Huber. She published her autobiography in 2011. She has also earned several awards for her brilliant acting in films and TV.
Source: US Weekly