The healthy and amazing married life of Chris Pratt with her adorable wife Anna Faris; Thanks his wife for joining him on Press Tour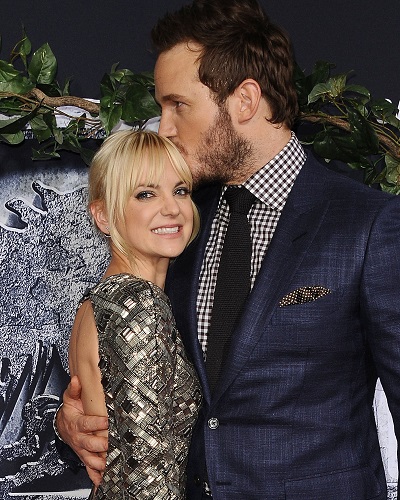 Update: Chris Pratt and Anna Faris divorced in 2018. They were married for eight years. The exact reason for their divorce is unknown but rumors are that Chris cheated on Anna.
Chris is now married to Katherine Schwarzenegger since 2018.
This is probably good news for all the fans of Chris Pratt out there. He is back on the press tour with his hilarious social post. Chris recently joined the press tour for Guardians of the Galaxy Vol. 2.
Ok! Now the story begins from here. He is not alone on the tour as his adorable wife Anna Faris joined him. The chain of some pretty posts has made a start from the first step in Tokyo.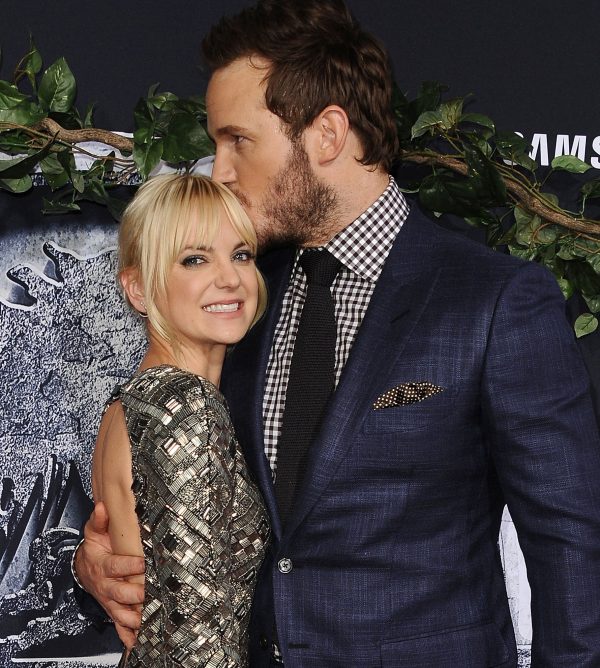 Chris Pratt says "I'm grateful to have you" to Anna Faris along with their son
Chris Pratt is recently in his Press Tour which has started from Tokyo. They steeped the first door of the tour from the place. He is not alone in the tour.
His wife Anna Faris along with their 4-year-old son Jack joined him in the tour. Pratt revealed of being with his wife and son in the Tour through the Instagram. He posted a picture with the sweet caption for his wife: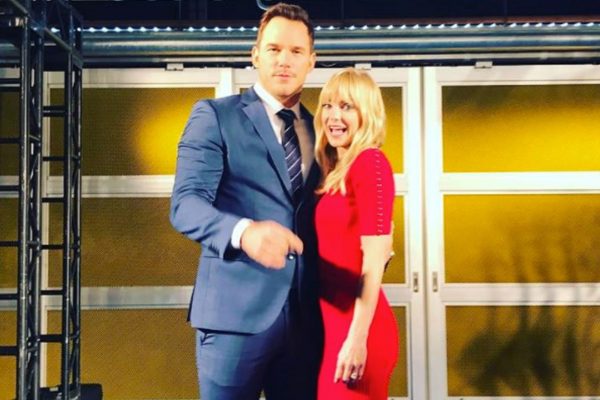 "My dear sweet @annafaris getting flashbacks from her hilarious role in Lost in Translation. Thank you for the support honey! You look so beautiful. These press tours can be such a whirlwind. I'm grateful to have you and the boy with me on this one."
The sweetness was filled up with a few silly pictures too. He did a one mirror trick where Pratt appeared to be wearing Faris' outfit. The actor captioned the picture: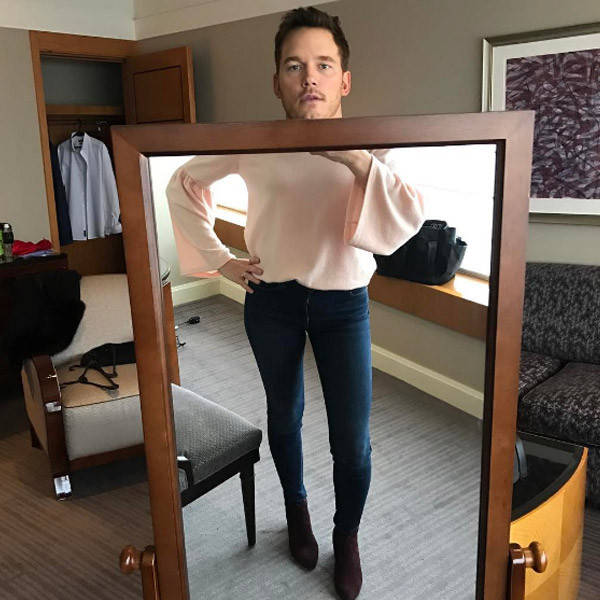 "My favorite outfit so far. #gotgvol2 #tokyo."
The sweet gestures of this couple together give us a real example of relationship goal.
He also talked about how his son wakes him up at 3 am. He said:
"I was just awakened by a square kick to the back as little man climbed into bed and then must have had a karate dream or something and now I can't sleep. I'm on insta instead. All you dads and moms know what I'm talking about."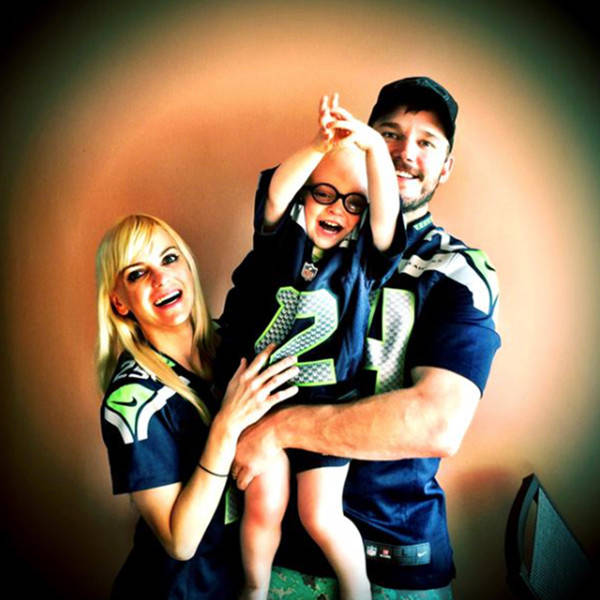 Moreover, he joked:
"Because, you know… they just can't get my latte right. And I try to tell them 'Peruvian breast milk!' How hard is that?"
You may like to read Austrian-American actor Arnold Schwarzenegger revealed on Jimmy Kimmel Live how his son-in-law Chris Pratt won him over in the gym!
Chriss Pratt talking about the Press Tour of Guardians of the Galaxy Vol. 2
Coming to the Press Tour, Chriss Pratt is in Tokyo with his adorable wife Anna. On the serious note, he thanked all the people of Tokyo Fans saying: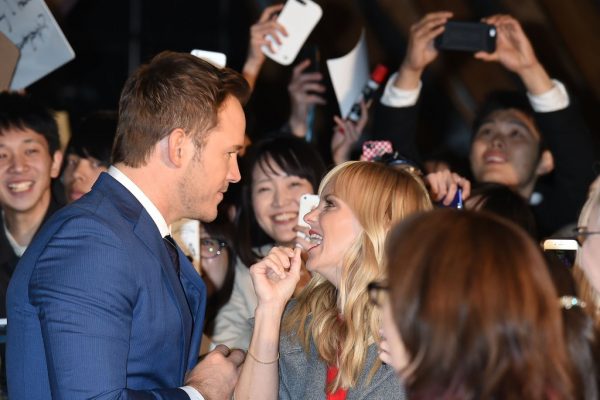 "Had a great time greeting fans from Tokyo. These magical lot were dressed up like the Guardians. Moments like this you realize how much a movie can mean to people around the world."'
"I can't believe I get to be one of the stars bringing this movie to the screen," he continued. "I've been crying a lot on this tour. Because, you know… they just can't get my latte right. And I try to tell them "Peruvian breast milk!' How hard is that? Still nothing. Urrrrgh."
He shared another picture from the tour sitting ahead of the posture. He captioned the picture saying: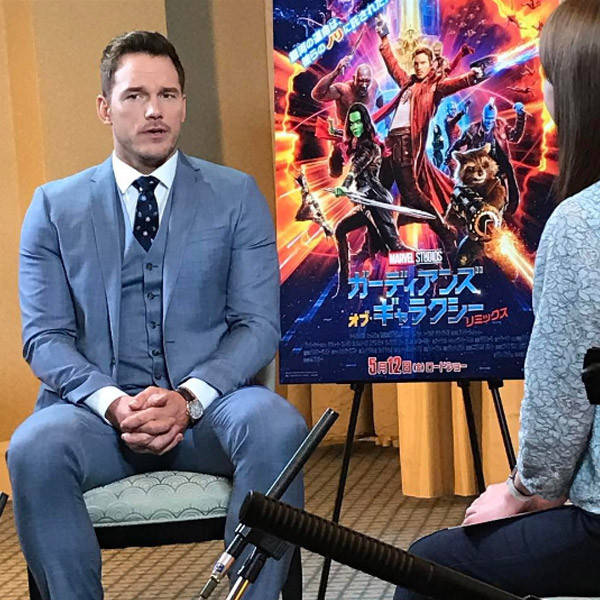 "Here I sit next to a poster for #gotgvol2 discussing how this is probably the greatest movie in the history of cinema. Humbly. #tokyo,"
The trip will go to more interesting part very soon. We wish the couple very happy and healthy life ahead together with their adorable and cute son Jack.
Also read Chris Pratt posts on Instagram about the great acting of father-in-law Arnold Schwarzenegger in Terminator: Dark Fate!
Short bio on Chris Pratt
Chris Pratt is an American actor. Pratt came to prominence from his television roles, including Bright Abbott in Everwood and Andy Dwyer in Parks and Recreation.
Pratt achieved leading man status after starring in two commercially successful films in 2014: The Lego Movie and Guardians of the Galaxy. In 2015, he starred in Jurassic World, his most financially successful film to date. Later that year, Time named him one of the 100 most influential people in the world on the annual Time 100 list. More bio…