Heartfelt message of Michelle Obama to Lily Collins; Read more about Lily's career, relationship and dating history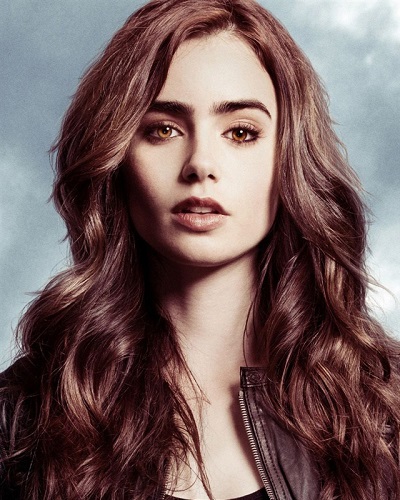 The British-American actress Lily Collins recently turned into an author.
She wrote a book named Unfiltered: No Shame, No Regrets, Just Me.
She shared a book with the former first lady Michelle Obama.
---
Michelle shared a heartfelt message after getting a book from Lily. The letter was a response to the book of Lily.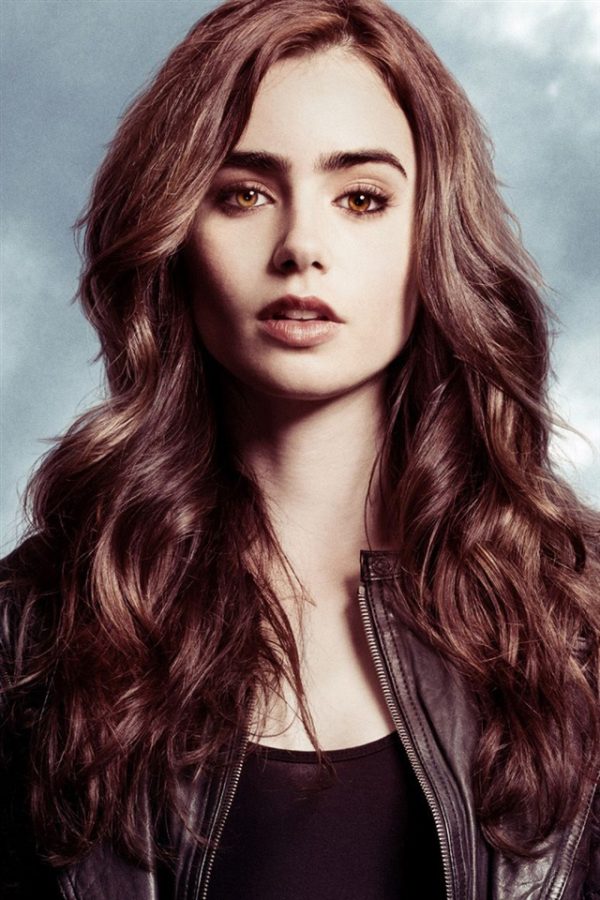 Heartfelt letter from Former First Lady Michelle Obama to Lily Collins
Lily Collins send her book to the former first lady Michelle Obama on a whim. Guess what? She got a thank you note from Michelle in a letter.
Lily shared the letter to all her followers in a video with a caption:
"Best way to start off my week! I can't believe this letter I received from someone I deeply respect and admire. It's absolutely epic. I'm in complete shock but just had to share!"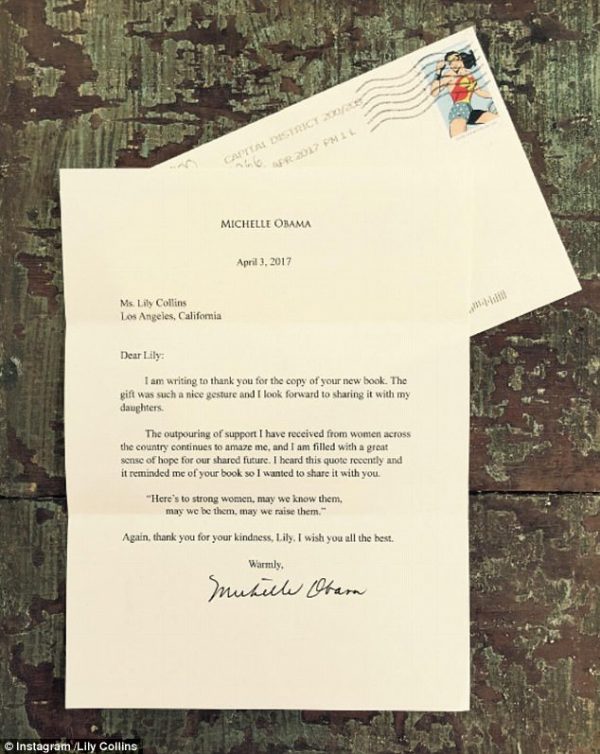 Collins read the note aloud to the audience. The letter had a message which reads:
"Dear Lily: I am writing to thank you for the copy of your new book. The gift was such a nice gesture and I look forward to sharing it with my daughters. The outpouring of support I have received from women across the country continues to amaze me, and I am filled with a great sense of hope for our shared future. I heard this quote recently and it reminded me of your book so I wanted to share it with you."
The letter also included quotes:
"Here's to strong women, may we know them, may we be them, may we raise them."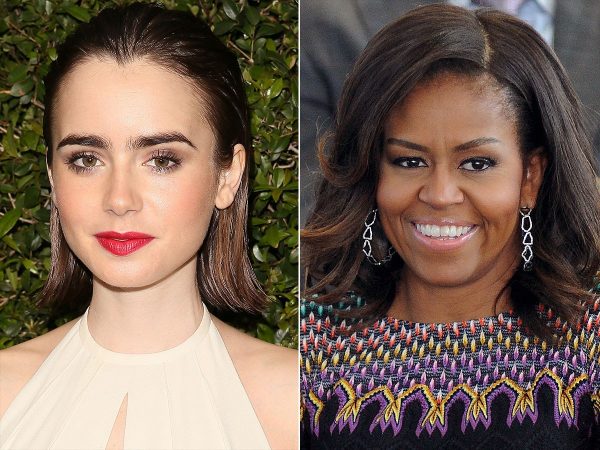 Collin looked so excited after getting the letter from Michelle. She said:
"I'm gonna treasure this forever and ever and ever, and I can't believe that she's supporting my book, and it really is just a huge, amazing moment for me,"
You may like to read Lily Collins reveals that she is engaged to her boyfriend Charlie McDowell!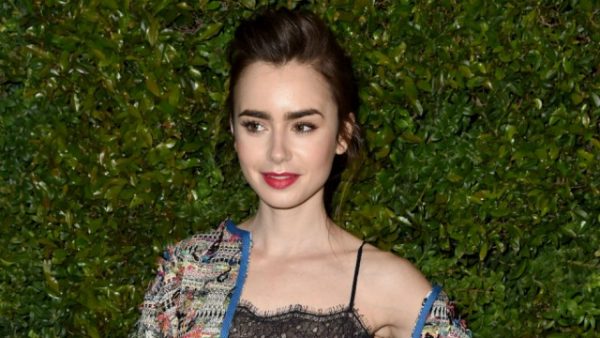 Followingly, another picture caption is:
"Thank you from the bottom of my heart, Michelle Obama, for your encouragement and support. You have no idea what this means to me. And that Wonder Woman stamp is everything. You truly are such an incredible inspiration. I'll definitely be framing these!"
Also read The movie 'To the Bone' released! Lily Collins' weight loss for the movie fuels controversy!
Lily Collins relationship, rumors, and dating history
The love life of Lily Collins has always been open-book. She is very open about her personal life to the media. She shares her relationship status through social sites with her followers.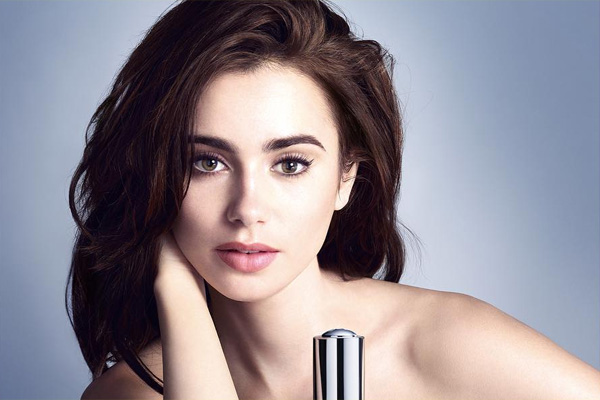 Lili is currently dating Charlie McDowell.
Her long list of boyfriends starts with the American Special Effects Professional, Riley Harper. Their relationship began in 2009.
Both being members of the same industry, they seemed happy in their relationship. Despite being the same age and industry, they failed to keep their relationship. Her first relationship failed with their separation in 2010. Read the full story here:
More about Lily Collins
Lily Collins is a British-American actress and model who is immensely popular for her role as Collins Tuohy, and Snow White in the films 'The Blind Side' and 'Mirror Mirror' respectively. She is also famous for her work as an actress in the 2011 movie 'Abduction' whereby, she co-starred with Taylor Lautner. See more bio…