What is causing the heated arguments between Brooklyn Beckham and his model girlfriend Hanna Cross!
There were some heated arguments going on in a car parked in Beverly Hills between the eldest son of David Beckham, Brooklyn Beckham and his model girlfriend Hanna Cross, 21. They then broke down in tears.
The scene in the car between Brooklyn Beckham and girlfriend Hanna Cross
Brooklyn Beckham and his Lady love Hanna Cross were engaged in a heated discussion as they sat in a car which was parked in Beverly Hills. David Beckham's eldest son was, holding his head in his hands. Hanna was talking vigorously and was pointing her finger in his face.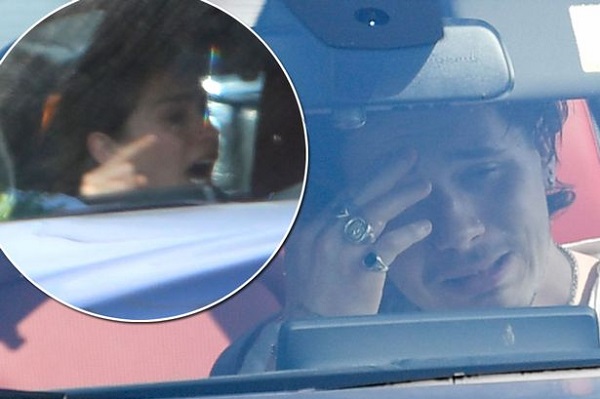 The topic of the fight is not known. But Hanna seemed agitated and was shouting at Brooklyn, 20. She was visibly upset and distressed over some point. During the emotional conversation, Hanna was seen touching her face with her hand.
Brooklyn was seated in the driver's seat of the luxury car and was leaning towards Hanna as she spoke.
The previous argument of the couple
Just a few days back the couple was at the LA music festival Coachella and had put up a lovely public display of affection.
They were kissing and hugging each other at the event. But this was in between because not long back they had a similarly heated discussion. Just a few days back they were outside a restaurant in Los Angeles and similarly arguing.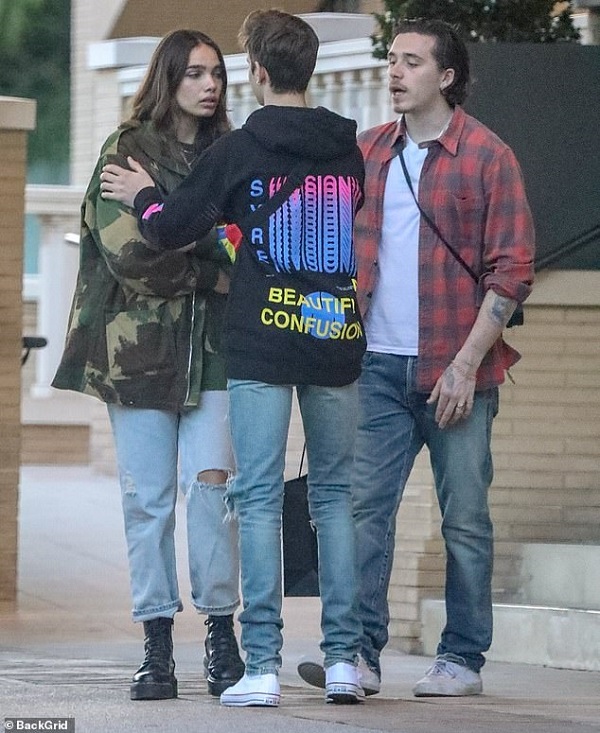 Brooklyn's younger brother Romeo, 16 had at that time stepped in to calm the duo. He came and stood in between them and tried to explain something as he put his hands on Hanna 's shoulders.
Brooklyn Beckham and his relationships
Brooklyn had earlier dated Abi Manzoni, Lexi Wood, and Chloë Grace Moretz. Hanna is a British born model. The pair made their first public appearance together as a couple on the red carpet of British Fashion Awards last year at the Royal Albert Hall in Kensington. They seemed to be in a serious and strong relationship since then but over the last few days, there seems to be something which is disturbing Hanna.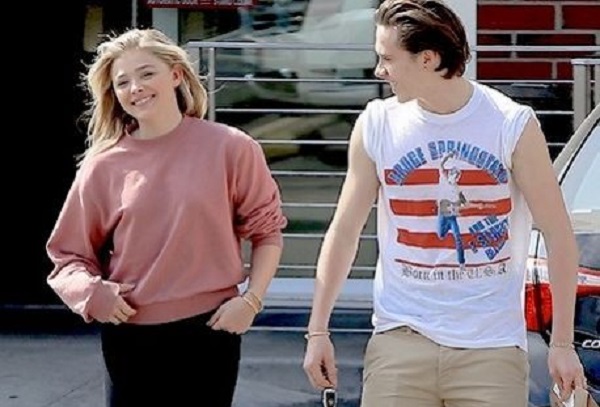 None of his previous girlfriends of Brooklyn Beckham were welcomed into the Beckham family bosom and had privileges to the same extent that Hanna has enjoyed.
The other child of Vitoria and David Beckham, Romeo James Beckham is also said to be in a serious relationship with English actress Millie Bobby Brown and the couple had met at 2016 UNICEF's 70th-Anniversary Gala. The duo is fond of each other's company. And it seems that mother Victoria has also given her seal of approval to the couple. Millie is also a big favorite of mother Victoria as an actress.
Click to read more details about English actress Millie Bobby Brown is dating Romeo Beckham and mother Victoria approves this relationship!
Short Bio of Brooklyn Beckham
Brooklyn Beckham is a British actor and photographer. He is also famous as the son of famous soccer player David Beckham and fashionista Victoria Beckham. He has his own identity from his career, taking a shape, as he has done many television series. More bio…
Source: Mirror UK