Heather Dubrow's 12 Year Old Child Comes Out As Transgender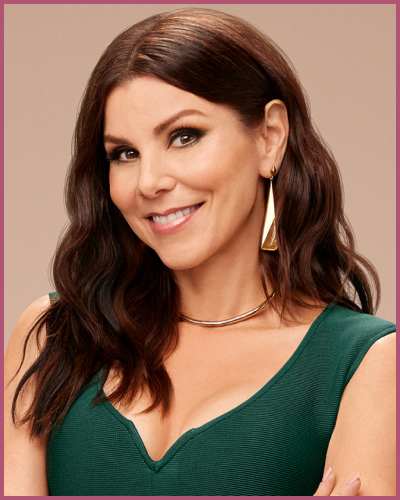 Ace, the son of Real Housewives of Orange County Star Heather Dubrow has come out as transgender at the age of 12.
Along with Ace, Heather and her husband Terry, have three children, Nick, Max, and Kat.
---
RHOC star Heather Dubrow's youngest child, Ace, comes out as transgender
Heather Dubrow and her husband Terry Dubrow's youngest child have come out as transgender at the age of 12.
On March 4 2023, the RHOC star posted a tribute to him and revealed his name—Ace. She posted a picture of ACE written on a beach and wrote on Instagram:
"It's International sons day! We love you, our youngest son, Ace. Our job as parents is to give our kids a safe and supportive environment so they can grow up as healthy, happy, confident, independent humans." 
She continued:
"Since Ace is a 12-year-old child, with a long life ahead of him – we will let him tell his own story someday if he chooses to do so. All we can say is Ace, we love you so much and we are proud to be your parents. Your brother and sisters love and support you too."
Her followers gave mostly supportive comments on her post and her husband, Terry wrote back:
"Thank you all for spreading the love."
Speaking about Ace in February 2020 with PEOPLE, Terry said he has "always been incredibly strong-willed" and a "very complex, layered person."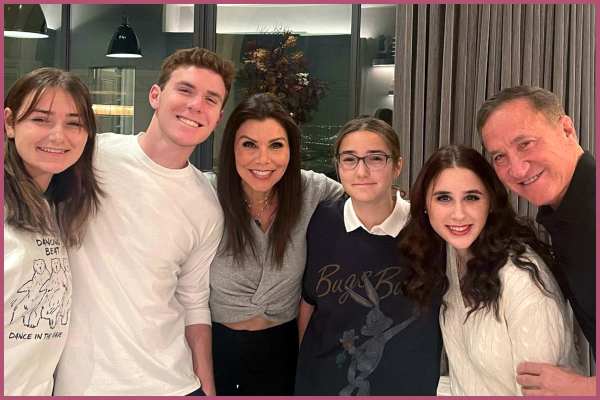 He also added that he was "going through a lot of self-exploration".
Heather added:
"Everyone always looked at [Ace] because [Ace] dresses 'like a boy', which, I hate those kinds of labels. It's clothing. Clothing should just be clothing at this point."
Also, read: RHOC Star Tammy Knickerbocker In Search Of Her Missing Daughter Lindsey Knickerbocker
Heather received supportive comments from well-known faces
Under her heartwarming post about her youngest child coming out as transgender, many people left supportive comments. Among them, several were of celebrities.
Gina Kirschenheiter wrote,
"Love you and your whole family! You're #momgoals always have been and continue to be!!! ❤️"
Meghan King also commented:
"Yay Ace! Here's to celebrating your authentic self and living out loud!"
Gretchen Rossi said:
"We love you guys & Ace! ❤️❤️." 
NSYNC alum Lance Bass wrote:
"Acing the mom thing! ❤️❤️."
Andy Cohen left many clapping emojis in the post.
Heather Dubrow's other children also came out previously
Along with Ace, Heather and Terry are also parents to twins Nick and Max, and Kat.
Before Ace, two of his siblings had come out as members of the LGBTQ+ community. Max announced in June 2020 that she is bisexual. Heather was very supportive of her as she reshared her post, writing,
"I love you my beautiful, hilarious, amazing child! I am SO proud to be your mother!" 
Max replied to her,
"I love [you] mom!!! Thanks for being the best, most supportive mom in the world."

Heather Dubrow's husband (Source; Bravo TV)

 
Following that, in February 2022, Heather revealed that Kat had also already come out as lesbian several months prior:
"Kat decided to drop in our family group text, 'By the way, I'm a lesbian.'"
Kat said:
"She's asked me trillions of questions that really show she cares. he's asked me about my pronouns. It's really easy to talk to her. It's not like I have to build up courage if I have something to tell her."
Heather also told PEOPLE at the time:
"We've got four kids, they are different genders, different sexualities, and all at interesting places in their lives, figuring out who they are and where they belong as humans." 
You may also like to read: RHOC Cast Kelly Dodd's Husband's Health Update Following Car Accident!