Heather Rae Young and Tarek El Moussa Reveal the Name of Their Newborn Baby Boy!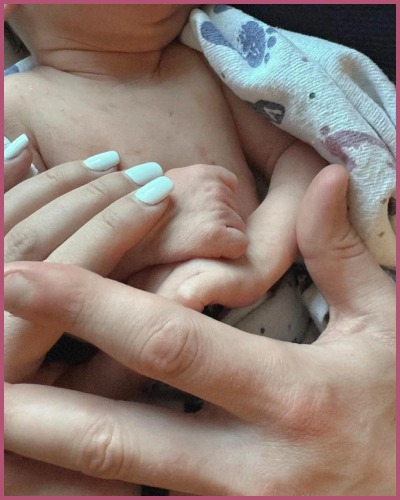 Heather Rae Young and her husband Tarek El Moussa announce the name of their baby boy.
The proud parents also showed their 2-week-old son's face in public.
Rae gave birth to the baby boy on January 31.
---
Meet Heather Rae Young and Tarek El Moussa's baby boy Tristan
Ladies and gentlemen, we present to you Tristan, Heather Rae Young, and Tarek El Moussa's new baby boy.
After two weeks of welcoming their son, the couple has revealed their baby's adorable face and his name.
On Wednesday, the proud parents shared their boy's face for the first time and also mentioned the inspiration behind his special name.
Young, 35, explained,
"Tarek was supposed to be named Tristan, and his parents ended up naming him Tarek,"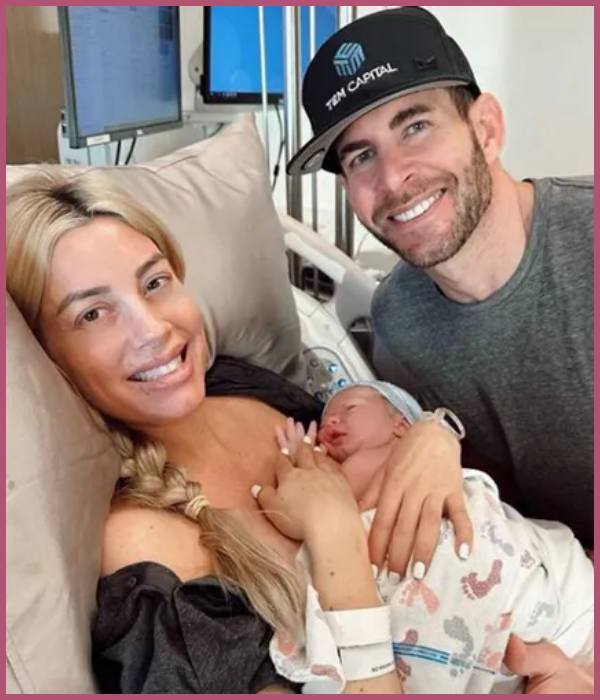 Talking about the baby's middle moniker, the reality star revealed,
"My dad's middle name is Jay. So it's four generations of the middle name Jay."
The Selling Sunset star and her husband welcomed Tristan earlier this month. They planned to have some private family time before announcing him to the world.
Now that the baby has made his debut on his parents' social media, the pair is opening up about the labor and delivery stuff.
It was difficult labor because the model's water was not breaking on its own. The doctors had to give her "half a pill called Cytotec … to get the process started" when a stress test showed that the baby was not moving like he usually did.
Also, Read Heather Rae Young and Tarek El Moussa Welcome Their First Child Together!
Heather loves being a bonus mommy to Tarek's two kids
It took almost three hours of pushing and after one last big push, the baby came into this world.
The doting father said,
"All the blood vessels in [Young's] face and her chest broke."
The Flip or Flop alum recalls the moment being surreal.
The reality star who  already has daughter Taylor, 12, and son Brayden, 7, from his  previous  marriage to Christina Hack said,
"I knew it was happening, but … it was like a feeling that I didn't even know [could happen]. And it was just such a beautiful thing."
The couple announced that they were expecting their first child together in July 2022.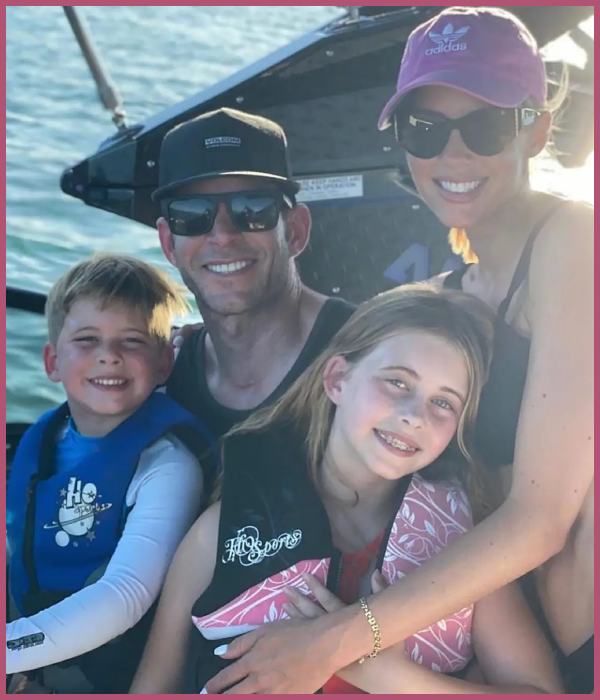 The former Playboy model who was all excited to be a first-time mom debuted her baby bump on Instagram and captioned it,
"Never in my wildest dreams did I think my heart would be so full from being a step mommy… and now I get to be a mommy, myself,"

"It's crazy how life works."
After two years of dating, the pair got married at a hotel near Santa Barbara in October 2021.
El Moussa popped the question to his ladylove in 2020, after a year together. The proposal took place while they were on a vacation on the one-year anniversary of the day they met.
While it was Tarek's second marriage, it was the first for Heather.
Also, Read All about Heather Rae Young's pregnancy details about her first child with husband Tarek El Moussa