All about Heather Rae Young's pregnancy details about her first child with husband Tarek El Moussa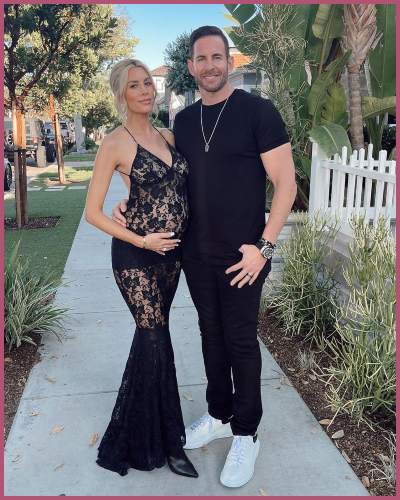 Heather Rae Young and Tarek El Moussa are expecting their first child together
The two are currently co-parenting Tarek's kids Taylor, 11, and Brayden, 6, whom he shared with his ex-wife Christina Haack
Pregnant Heather Rae Young and Tarek are expecting a son together
---
Heather Rae Young is expecting her first child with her husband Tarek El Moussa 
Heather Rae El Moussa (née Young) and her husband Tarek El Moussa announced their pregnancy in July 2022. On July 13, the beautiful couple shared the good news on Instagram that they are expecting their first child.
The Selling Sunset star wrote,
"Surprise!!! Baby El Moussa coming early 2023!!"
The announcement also included a photo carousel of Heather smiling on the beach with her growing baby belly and Tarek kissing her stomach.
Heather has always been open about her desire for a family, even though she is co-parenting Tarek's kids Taylor, 11, and Brayden, 6, whom he shared with his ex-wife Christina Haack. However, the beautiful couple initially didn't have plans for children.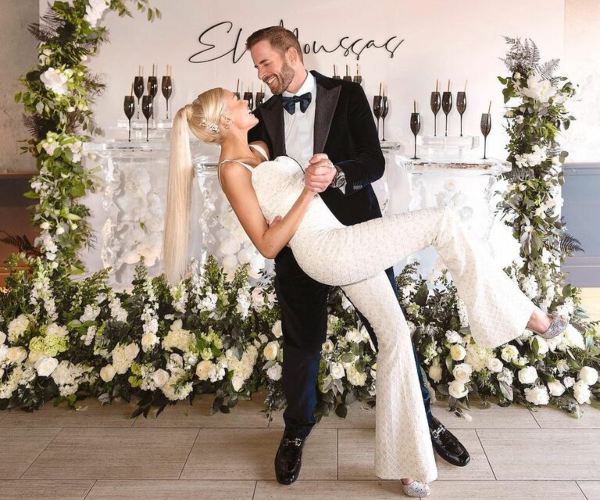 She shared,
"But as your love grows more and more and you fall deeper in love with someone and you build this life together, I started picturing myself having a child with Tarek. I started thinking I just wanted to create something with the man that I'm in love with."
Also read Love Island UK's Shaughna Phillips is Pregnant with her First Child!
Tarek's children appeared to be overjoyed with the news as well, joining the pair in a beachside photoshoot wearing t-shirts that read "big brother" and "big sister" above the words "Baby El Moussa arriving January 2023."
Does Heather conceive naturally?
While Heather has been open about having IVF and her pregnancy journey, the reality TV actress disclosed that she will ultimately give birth naturally. The 35-year-old reality personality told PEOPLE that the pregnancy came as a "huge shock" for them as well because they had been undergoing IVF treatments.
"We just weren't expecting this. We had just gone through IVF. We had embryos on ice. We has a plan. I think when you least expect it and there's no stress in your life, the world just brought us what was meant to be."

"I'm so excited that it happened like this."
Also, Heather shared a lengthy post alongside black-and-white maternity photos taken by photographer Christina Cernik. The post began,
"Dream man, miracle baby, alongside red heart emoji."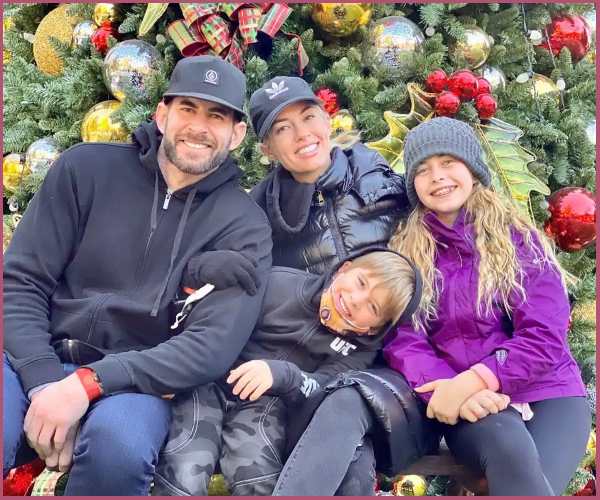 She continued,
"If you know us, you know our journey has been far from 'normal' so of course our pregnancy story is the same,"

"I've been really open about my pregnancy journey-we've been doing IVF and went from having seven frozen eggs to being told we were only supposed to get 2 follicles to then being able to get 8 to… having an all natural pregnancy,"
Also read It's a Baby Girl! Jon Pardi and Pregnant Wife Summer Reveal Sex of Baby
Are Heather and Tarek expecting a boy or a girl?
Heather and Tarek announced to their fans that they will be adding another baby boy to their family. The couple held a gender reveal party less than two weeks after announcing their pregnancy.
In a video they posted on Instagram, they can be seen firing confetti cannons and jumping for joy as soon as they spot blue confetti in the sky. To accompany the clip, the mom-to-be wrote in the caption,
"Baby boy El Moussa, along with a blue heart emoji,"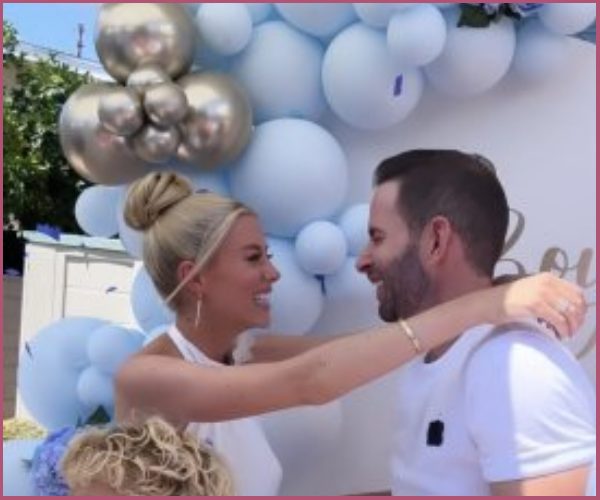 The couple's gender reveals party decor included candy boards made by Tiffany's Candy Co. and adorable bottle openers in the form of baby bottles called "poppin' bottles and others that guests enjoyed.
Heather Rae donned a silky white gown that was both sleeveless and backless, but the backside included a special embellishment designed just for the occasion. While the dress code seemed casual, at least for the guys.
Also read Pregnant Alert! Joy-Anna Duggar is expecting Baby No. 3 with husband Austin Forsyth
Short bio on
Heather Rae Young
Heather Rae Young is an extravagance realtor for "The Oppenheim Group" and the reality star of Netflix's Selling Sunset".
Young drew massive media attention for her high-profile relationship with reality television star Tarek El Moussa. See more…