Heather Unruh, the journalist recently tweeted saying that Kevin Spacey has assaulted someone she knew! Click to view more about the controversy!
The former Boston Heather Unruh has claimed about two weeks ago saying that Kevin Spacey has assaulted one of her loved ones. Kevin Spacey had appeared via footage in 'An Open Secret' in the year 2016.
The news came hot on the heels of noted Hollywood execs like Woody Allen and Harney Wellington getting exposed for various sexual crimes.
Heather Unruh's statement to the controversy
Heather Unruh was among one of those who reacted to the allegation that Kevin Spacey made a sexual overture to Anthony Rapp when Rapp was of fourteen years old. The former Boston news anchor is speaking out after reports of inappropriate sexual advances on a minor by actor Kevin Spacey.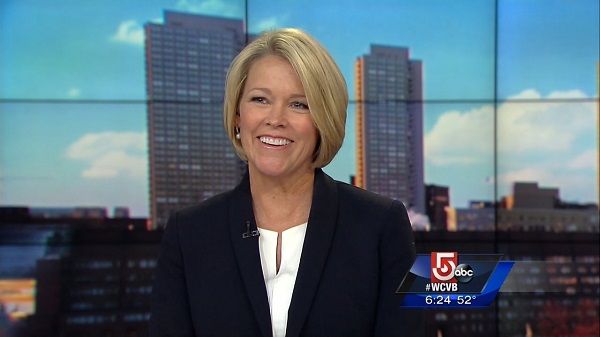 The controversy or the rumors about Kevin Spacey have been going for the years. He has also been known to frequent director Bryan Singer's parties and the two are known to be close friends.
Heather Unruh who served as an anchor for WCVB (Channel 5) for almost fifteen years tweeted that Kevin Spacey that:
"assaulted a loved one."
The #weinsteinscandal has emboldened me– #truth time. I was a Kevin Spacey fan until he assaulted a loved one. Time the dominoes fell pic.twitter.com/C0eiWEfHSO

— Heather Unruh (@HeatherUnruh) October 13, 2017
This tweet of Heather Unruh got renews attention when it was published in the article on Buzzfeed. Star Trek actor Anthony Rapp said that Spacey climbed on the top of him in a bedroom at a party when Rapp was fourteen years old and Kevin Spacey was of the 20s.
Heather Unruh is the one who left WCVB in the year 2016. She said to The Boston Globe that the incident which involved Kevin Spacey and her loved one happened in the summer of 2016 at a restaurant. And Spacey did something under a table was completely unexpected and inappropriate.
"If a woman who saw what happened didn't tell [the alleged victim] to run while Spacey got up to go to the bathroom, I don't even want to think about what would've happened."
Recently, Unruh also tweeted saying that:
The dominoes are falling. My loved one will speak when ready. The headline is #KevinSpacey the #predator– this is not about him being gay. https://t.co/MWvCb8DkqU

— Heather Unruh (@HeatherUnruh) October 30, 2017
Unrush tweeted:
"I applaud your courage Actor Anthony Rapp @albinokid. You are not alone."
Kevin Spacey's apology to Rapp
Seeing these issues and controversies being viral, Kevin Spacey ahh humble apology to Rapp. According to Kevin Spacey, he did not remember the encounter Rapp described, but that if he did not do what Rapp said, he owed him.
 "the sincerest apology for what would have been deeply inappropriate drunken behavior." 
Kevin Spacey added saying that he has had romantic relationships with both men and women during his life, now he chooses to live as a gay man.
— Kevin Spacey (@KevinSpacey) October 30, 2017
Above is the post tweeted by Kevin Spacey with his sincere apology regarding the going controversy.
Interesting facts to know about Heather Unruh
One of the interesting things to know about Heather Unruh is that Unruh describes herself as a 'Family Gal' and 'Human Rights Advocate'. In a recent interview, she said that:
"traveled to Thailand and Cambodia on a spiritual journey that was life-changing. It was there I learned that if you're too busy worrying about the future you might miss the moment that's right in front of you."
Unruh had once criticized Local Television for Encouraging Women to Dress 'More Provocatively'.
Heather Unruh is a graduate of DePauw Universty and was called a 'Top=Notch' Journalist.
Short Bio on Heather Unruh
Heather Unruh is an American journalist. She is also a filmmaker and human right activist. Her popularity mostly came as the news anchor for WCVB-TV.  And, during her time in WCVB-TV, her most impressive news coverage can be seen in Boston Marathon Bombing and Watertown Capture. More bio…
Short Bio on Anthony Rapp
Anthony Rapp is an American actor and singer. He is widely famous for his performance in the Rent, You're a Good Man, Charlie Brown, and A Beautiful Mind. Currently, he can be seen as Lieutenant Paul Stamets in Star Trek: Discovery. More bio…