Hedge Funder Larry Leeds at 93 will Marry Philanthropist and Socialite Ginger Freuer!
Hedge Funder Larry Leeds will marry socialite Ginger Feuer at the age of 93.
Both their partners have passed away after many years of marriage.
The four were close friends and often vacationed together.
---
Prominent hedge funder Larry Leeds remarries at 93
Larry Leeds proved age is just a number.
The famous hedge funder who was the chairman of Buckingham Capital Management until 2019 is all set to marry socialite and philanthropist Ginger Freuer, 75, next week.
Leeds was previously married to Dalia Leeds for 60 years and Feuer to Myron Freuer for 45 years. Both their partners, however, passed away.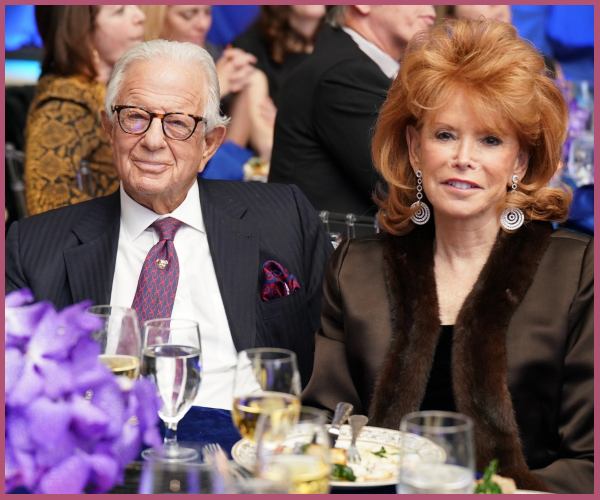 Sources confirmed that the two couples were close friends and used to go on vacations together.
Leeds and Freuer have known each other for 40 years and after both, their partners passed away, they reconnected at a dinner party as widows in Palm Beach.
After some time, the duo went on their first date at Sistina in New York.
Freuer felt like  Leeds was the perfect gentleman. She revealed that the funder walked her home and even kissed her goodnight.
She remembers:
"There was a spark,"
Also, Read Adele spotted with a gold ring at Beyoncé's birthday bash amid her wedding rumor to boyfriend
The pair will tie the knot at Freuer's son's house
The lovely pair have been together for a year and a half. Larry proposed to his ladylove last October saying:
"I want to spend the rest of my life with you."
He also revealed that he loves his fiance's red hair, vivacious character, and sensuality. Ginger, on the other hand, added that she loves Larry's good looks and intelligence.
As for their wedding details, the couple will tie the knot in front of Rabbi Joshua Davidson from Temple Emanu-El at Feuer's son Matthew Freuer's house.
The wedding will have only family and close friends in attendance and the estimated number is 40.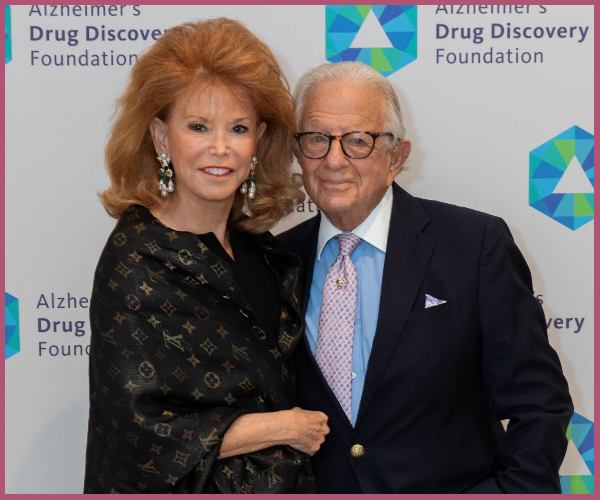 Both Freuer and Leeds have a history of philanthropy. She has worked with various organizations like the American Cancer Society, Alzheimer's Drug Discovery Foundation, and City Meals on Wheels.
Meanwhile, the former CEO of Manhattan industries, which introduced the fashion brand Perry Ellis, is running a family foundation.
He is busy working on activities of the Carry Leeds Center for Tennis and Learning in the Bronx, which he founded in memory of his late son.
Together, Leeds and Freuer are also active on the Palm Beach and NYC social circuit.
Also, Read Olly Murs Gives an Insight on His Intimate Wedding Plans with Fiance Amelia Tank!