Helen Flanagan gives birth to a healthy baby girl with fiance Scott Sinclair
The actress of The Coronation Street, Helen Flanagan delivered a cute little baby girl, her second child with her finance Scott Sinclair. Scott is a football player. She announced this great news on her Instagram with her fans and viewers. She wrote on the social media platform:
"Our beautiful precious daughter Delilah Ruby Sinclair was born yesterday on the 22nd of June at 5.18pm weighing 6lbs 15oz."
Helen, 27 wrote further:
"I had a very quick labour, a water birth with just gas and air, absolutely besotted so in love."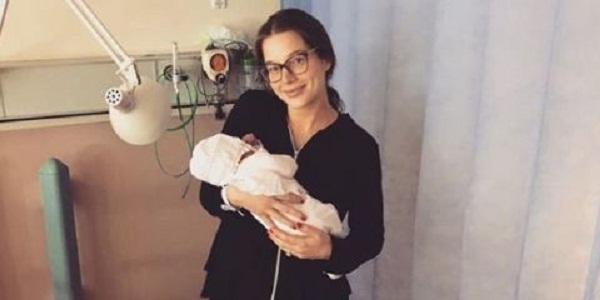 The gorgeous mom continued:
"Feel so blessed to have our healthy baby girl and I feel good after my labour.

"Thank you to all the amazing midwives at the Queen Elizabeth hospital in Glasgow for everything."
The pregnancy period
Helen did not have an easy pregnancy. She had an extreme form of vomiting during her early pregnancy which in medical terms is hyperemesis gravidarum. She had told OK magazine at that time:
"I have just been really poorly. I couldn't go into work and do any filming. I had hyperemesis gravidarum, it lasted for five weeks. It doesn't sound like a long time but I was just so ill. Luckily it cleared up at ten weeks,"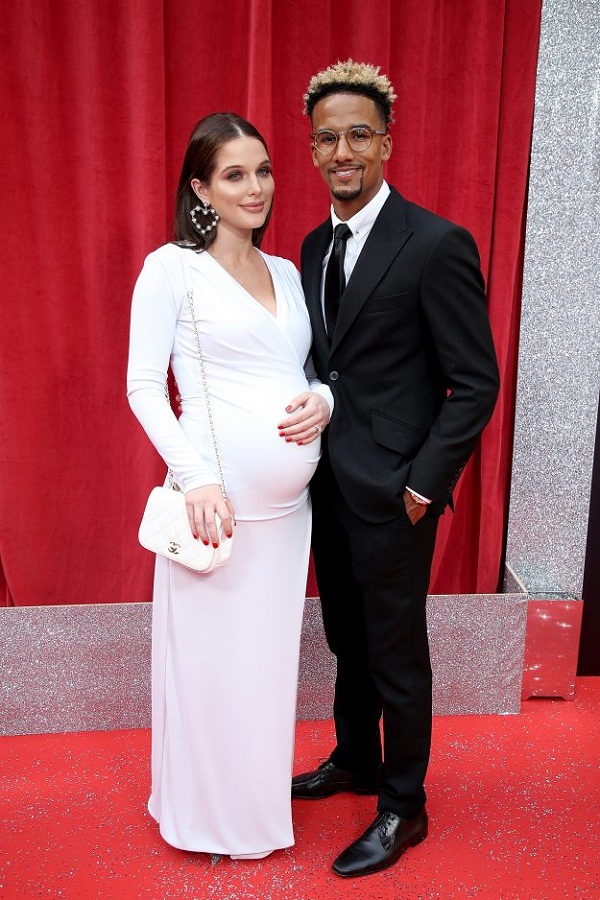 She surmised:
"I know some women have a horrific time and end up in hospital for nine months, so I was lucky, but it was horrendous."
Besides, the Coronation Street star was terrified as her delivery time came near and revealed that the last time during the birth of her daughter Matilda, she had cried immensely. She had said:
"The thought of giving birth absolutely terrifies me, it always has. It petrifies me. Before I went into labour last time, I cried. I was really scared,"
Hence post-delivery she is getting a relieved feeling. Her first child is daughter Matilda and she is three years old now.
The second post
Helen did not just put up one post, she posted another picture of her first daughter holding the baby in her hand. Matilda does seem like a proud big sister. She wrote:
"So lucky Matilda was very quiet at the hospital,"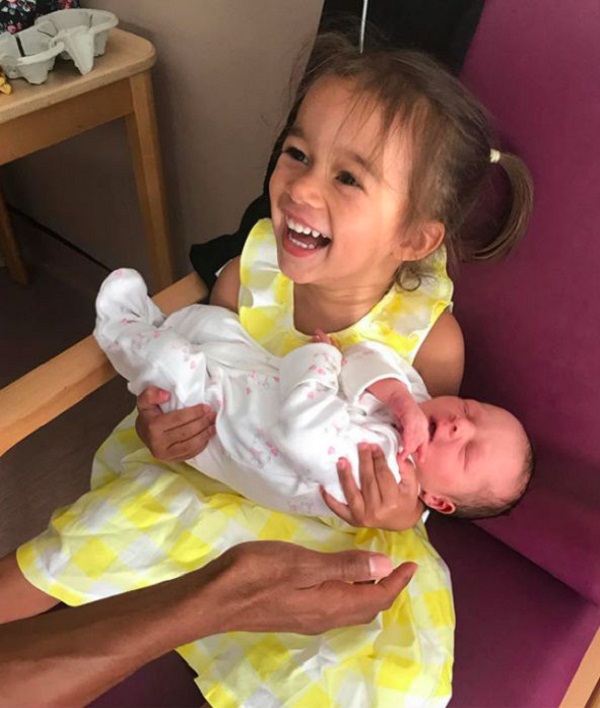 She uploaded a third post in which she mentioned that she is on cloud 9 after the birth of her baby girl.
Her fiance Scott put up a picture of himself kissing his newborn's head. He captioned it in a short and sweet simple way thus:
"Delilah Ruby Sinclair… 22/6/18,"
Scott and Helen
Helen had not disclosed the news of her pregnancy to her husband immediately on finding it out since he was away and she wanted to see his reaction when she breaks the news to him. Recalling those happy moments, she said:
"I knew I was pregnant and I remember doing the test and telling my mum,"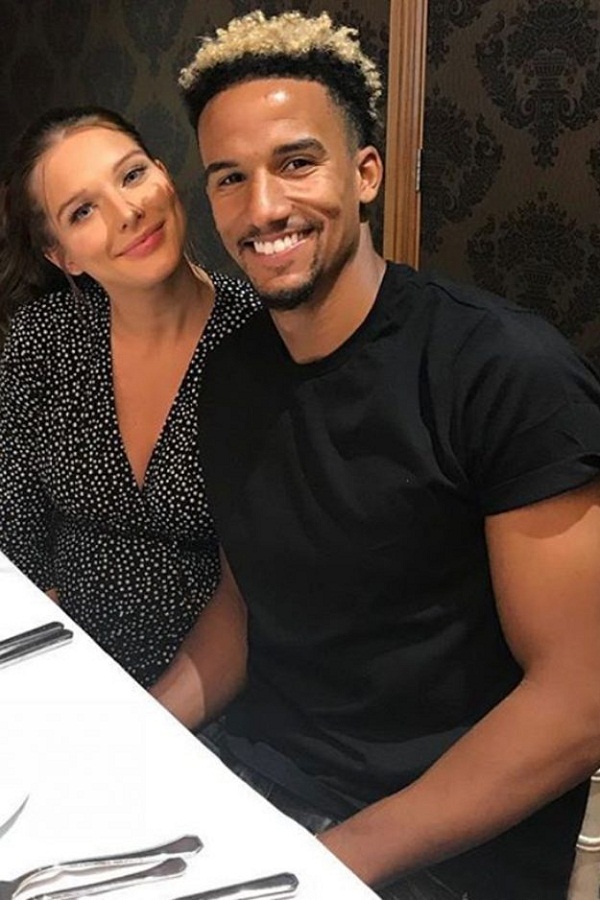 She added:
"But I really wanted to tell him to his face, as I knew he would be really pleased – which he was – so I kind of just wanted to….

"I remember when he was away he was like 'You're being a bit quiet' but then when I told him. I was glad that I waited and didn't tell him over the phone."
Scott had proposed to Helen in May 2018 when they were on a holiday in Disneyland Paris. He captured that joyful moment and put it up on his Instagram writing:
"…She said YES!"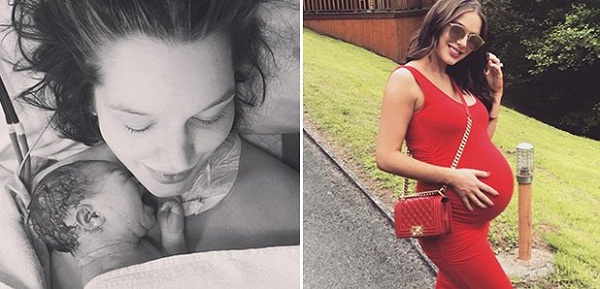 Though the marriage date is not fixed, it is tentatively scheduled for 2019. The couple is in a relationship since 2009 and 2019 would mark the tenth year of it. On knowing the baby' gender they were thrilled and only hoped that it should be a healthy one.