Helen Mirren Created Her TikTok Account During The Pandemic; Praises The App!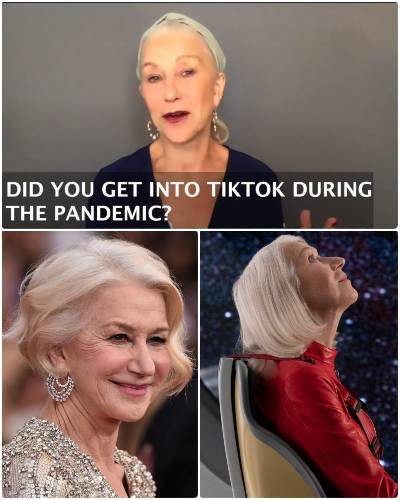 Helen Mirren stepped into a popular video-sharing app, Tiktok. 
She is among one of the millions of people who entertain through the videos. 
The actress praised the app saying "I have to say, one of the greatest pleasures of the pandemic."
---
Helen Mirren just joined the biggest video-sharing platform, Tiktok. Just like any of us, this pandemic made her join the app with millions of users. She said it has been a great pleasure seeing people's creativity on the platform during the quarantine. Furthermore, she also described the app as the collective of wonderful, inventiveness and wit and humor and poetry.
Helen enjoying Tiktok during quarantine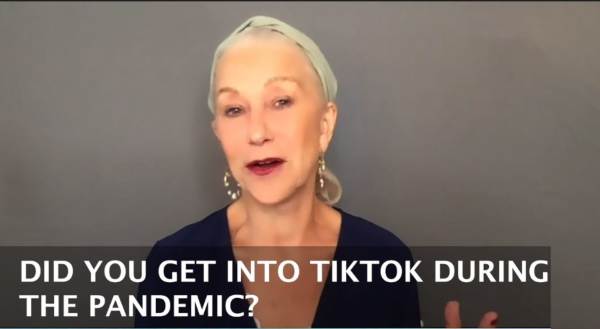 In the future episodes of Amazon's Prime Solos, you will be seeing her heading to space. Her character Peg on the show spends some time reminiscing about her childhood days on TikTok. This led to the query if Helen herself has stepped to the app in her real life and the answer was yes. Talking about the app, the actress praised the app saying:
"I have to say, one of the great pleasures of the pandemic has been the inventiveness and the wit and the creativity of what people have been doing on the internet. And I mean TikTok is absolutely part of that, but many other things as well. I mean just wonderful, inventiveness and wit and humor and poetry."
Helen Mirren describes her character in 'Solos'
Solos is an anthology series in which actors act alone or with a disembodied voice. Most essentially the characters talk to themselves. The episodes of Mirren involve a study that sends senior citizens to space. The actress mentioned she loved the "sensitivity and the beauty" of the writing. Meanwhile, she was also surprised that a man wrote a piece that felt so understanding of women. Moreover, she also appreciated her character Peg who is so apologetic. She described her British character Peg saying: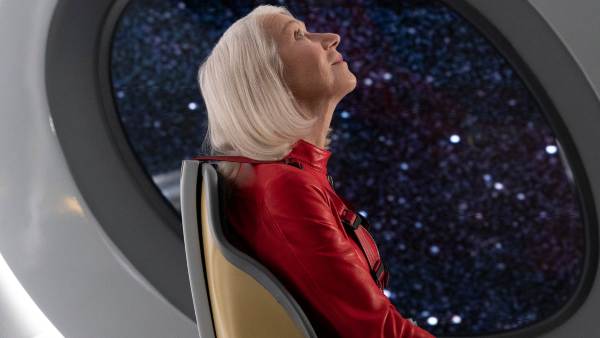 "My husband is American and if he wants something at a restaurant, he'll say 'I want a water.' And I'll say, 'Excuse me, I'm terribly sorry to bother you. It's alright if you're busy but if you're not, if you could possibly get me a glass of water, it would be absolutely brilliant."
As the character had a very different kind of approach which made her understand the character very much.
More About Helen Mirren
Helen Mirren is an English actress. She is an award-winning actress better known for her work in films and TV work includes 'Prime Suspects', 'Caligula', 'Elizabeth I', and 'The Queen'. Helen was attracted to the theater at an early age. At the age of 13, she features in an amateur production of Hamlet. In the same year, she auditioned for the National Youth Theatre and was accepted. See more bio…