Here Are The Lesser Known Facts About Fox News Anchor Ainsley Earhardt's Husband Will Proctor; Their Relationship, Children, And Family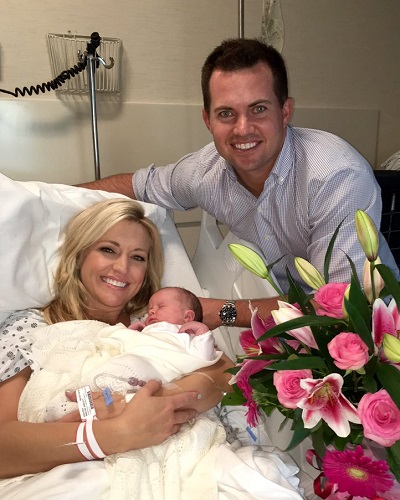 The former starting quarterback for the Clemson Tigers at the Clemson University Will Proctor is the husband of Fox news anchor Ainsley Earhardt. At the present time, Proctor serves at Neuberger Berman Wealth Management.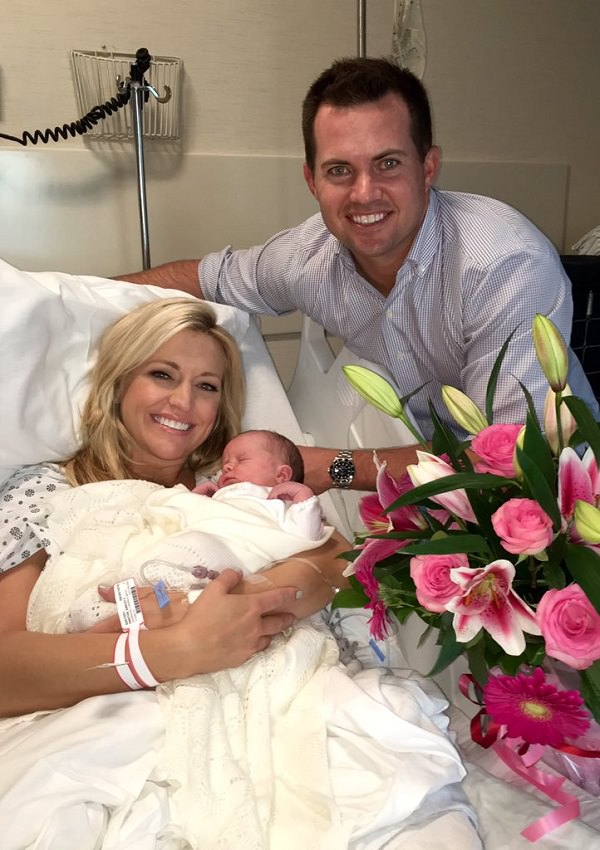 Married life, Children of Will Proctor and Ainsley Earhardt
Will Proctor and Ainsley Earhardt wedded on October 13, 2012. As per the reports, Ainsley appeared on a RIVINI Lisette gown on their big day. They celebrated their wedding ceremony at the All Saints Episcopal Church in Winter Park, Florida, Proctor's hometown.
The duo welcomed their first child, a baby girl was born in November 2015. The couple named their daughter Hayden Dubose Proctor. Moreover, she shared the news through her Twitter page with the adorable picture of her baby.
She wrote:
"We are absolutely thrilled to welcome our new baby girl, Hayden, into this world. My husband and I are overjoyed."
Furthermore, Ainsley dedicated her book 'Take Heart My Child' to her daughter Hayden. Eventually, she also revealed that she wrote the book while she was pregnant with her daughter.
You may like to read Andrea Tantaros' sexual harassment lawsuit against Roger Ailes and Fox News has been dismissed! Read all the details here!
She shared the story behind the book to TVNewser. She explained:
"Mom was a school teacher and she had to be at work at 7:30 every morning. So Dad was in charge of us three kids around the breakfast table. He always made it creative, he did the bananas with the smiley face and the eyes with peanut butter on top, made us drink grapefruit every morning even though we had to do it holding our noses."
Moreover, she added:
"He always had a scripture or saying or some sort of note next to our cereal with an inspirational quote."
Working Parents!
As both of them were working parents, both of them looked after their child together. As Earnhardt worked in the mornings on Proctor looked for daughter in the morning while Earnhardt took care in the evening.
Furthermore, she also talked about their routine to the Glamour:
"Now, four weeks later, I'm figuring out how to balance everything. I rely on my husband in the mornings because I'm working. Then, I'm with her in the afternoon, while he's working. At night I have to study for the show, and I rely on him a lot."
Moreover, she added:
"He'll say, "Ainsley, you keep studying, I've got this." Other times, I just have to say, "My child needs me, so I'm gonna step away from my notes. I'm gonna sing her to sleep for ten minutes. And then I'm gonna come back to my studying." I'm learning. I just take one day at a time."
Lesser known facts about Ainsley Earhardt's husband Will Proctor
During his college days, Will used to play football as he also played the three-season at Clemson. As per the report of Sports Reference, he didn't play during his freshman year. He played in three games in 2004, and more than four games in the year 2005.
In 2006, he was more active in the games as he got more playing time. He showed up in 13 games and throwing for 2,353 yards and had 183 completions. Furthermore, he also had a 60.2 completion percentage and 16 passing touchdowns. In 2009, he retired from football for good.
Not only football but he was also active in basketball. He also set the school's record for the high jump.
Later on, in September 2012, he joined Neuberger Berman Wealth Management as a  new vice president and "wealth advisor". Will became the first person in the post. Before joining Neuberger, he previously served at Glaxis Capital Management in Sarasota, Florida.
Will and Ainsley's 

marriage is officially coming to an end?
After being in a married relationship, there is news of this couple's separation. The couple legally separated in 2018. According to the New York Post, Proctor filed for the divorce in New York. The reason for the divorce is said to be because of the allegations that he,
"was unfaithful with one of her closest friends a few years ago and there is evidence to prove it."
Where he stated,
"There is not one ounce of truth to the allegations that I had an affair. I am disappointed that this private matter has become public. I remain focused on and committed to being the best dad, and maintaining a friendship with my wife even though she has decided to move on."
However, the couple will be taking care of their children like before and they shared that they wanted privacy. Ainsley said,
"I am fully committed to parenting and doing what is always best for my darling, little girl and would appreciate privacy and prayers during this difficult time."
Also read Fox News political analyst Charles Krauthammer reveals the reason behind his non-appearance on the TV show! He has untreatable abdominal cancer!
Ainsley's 

Life after divorce
American Fox News television personality, Earhardt reveals that her life after the separation with a bad marriage has been jam-packed by her daughter and work. She is balancing both quite well so far. She says,
"I have my dream job in the morning and most of that is done when Hayden is sleeping, so I'm not missing out on her life."
Moreover, she is optimistic and doesn't mind to again be in a relationship if she finds love,
"I would love to find love again and I want to demonstrate a loving relationship for Hayden one day. But I'm not sure when that will be. I know that God will put the right man in my life if that's his will, and he'll do it in his time."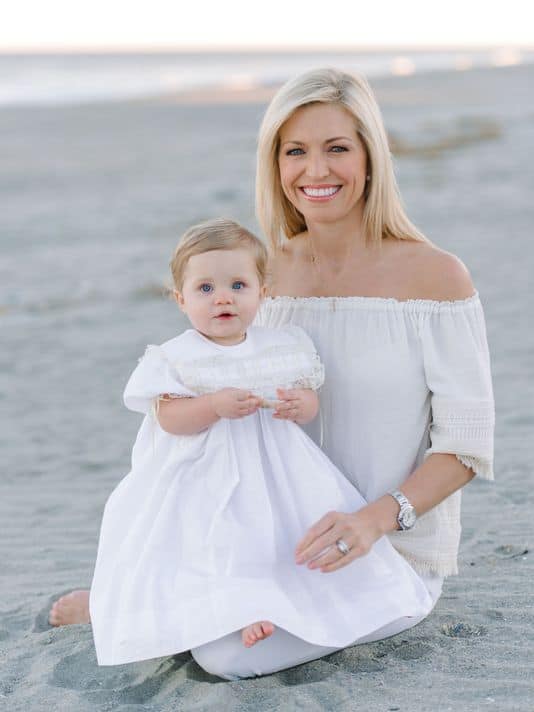 Mother Ainsley's story on Mother's Day
Ainsley Earhardt is a mother of one but her journey on being a mother was not an easy one. She's had a lot of ups and downs which she shared a faith-based short film on the occasion of Mother's Day. In a clip, she said,
"I get kind of emotional in there because I talked about my miscarriage. But God blessed me so much after that miscarriage cause then I got pregnant with Hayden a few months later, so I wouldn't have Hayden if it weren't for that."
Moreover,
"If you're going through a hard time or if you've experienced a miscarriage. So many women have come up to me and said they went through the same thing and they never wanted to talk about it, so I hope my journey can help you and that you can find God in my life."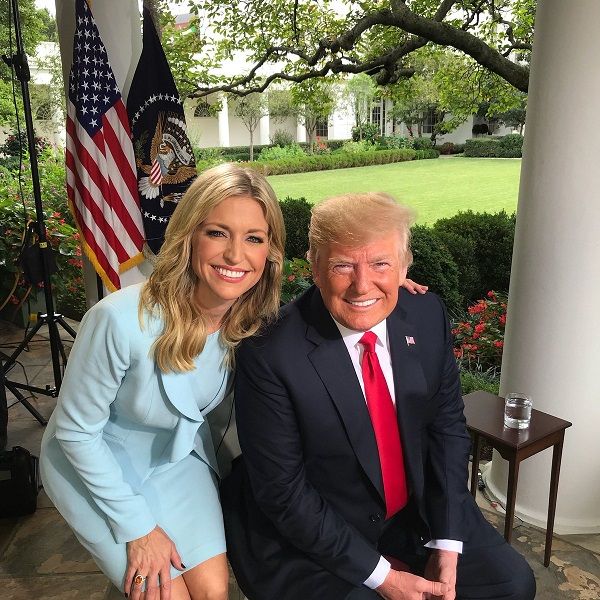 More About Will Proctor
Will Proctor is a former starting quarterback for the Clemson Tigers at Clemson University. Additionally, he played as a backup quarterback for the Montreal Alouettes of the Canadian Football League for the 2007 CFL season. See more bio…
More About Ainsley Earhardt
Ainsley Earhardt is an American journalist who currently works an anchor and correspondent for the Fox News Channel. She is best known as the co-host of Fox and Friends First. She also reports for Hannity with her own segment called "Ainsley Across America". See more bio…
Credit: (foxnews)