Here's how Mark Gatiss responds Sherlock fans in social media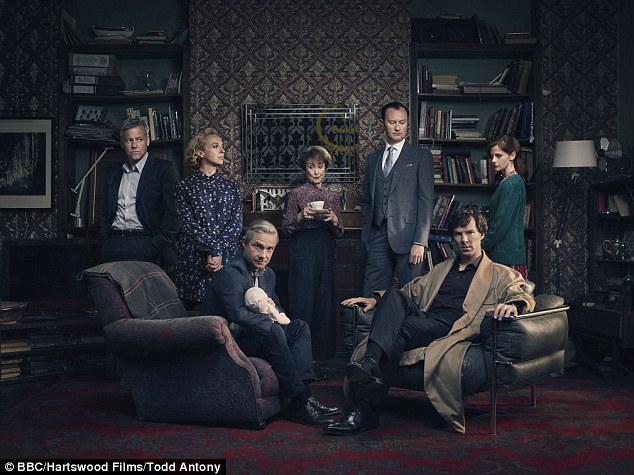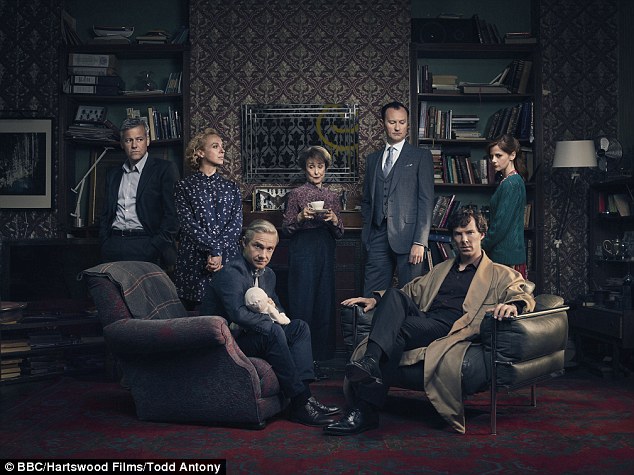 Mark Gatiss, co-creator, and co-producer of the great drama Television series 'Sherlock Holmes' speaks out making the fans out there think up to their fullest and burst of excitement to watching the finale of Sherlock Holmes' Fourth season. There's a quick but strong response by Mark Gatiss to the viewer's who complained about the cleverly handled twists and turns to be highly ambiguous.
"Go and read a children's book with hard pages if you don't want to be challenged. We're making the show we want to make. We don't make it a certain way because fans are pressuring us."
was Gatiss's instant reply.
Is it good playing with the minds of viewers?
Mark Gatiss has a straight answer to it.
"Of course it f***ing is. Why would you not want to challenge your audience?" That is it? No, it's not. He added, ""I did a phone-in after the Christmas special a few years ago and someone said it was too complicated for people to follow. I said 'oh, go and pour some warm paste into your mouth'. If you don't want to be challenged, don't watch it. It's a complex and entertaining program."
How's the reaction of viewers to Mark Gatiss' aggressive response?
Fluctuating were the reactions. Some said,
"All these negative comments against the brilliant Mark Gatiss are totally unjustified. I wished I had an ounce of his talent as an actor and a writer. Well done Mark, keep writing brilliant scripts"
but, some had a contradicting view,
"great idea, great script, great acting in the first series then they thought they'd be clever, still uber PC but unfortunately they've been too clever for their own good and each series has lurched downhill to this sad embarrassment of a series."
You may like to read Benedict Cumberbatch and Sophie Hunter are married now welcomes Baby number 2 with the most Unique Name!!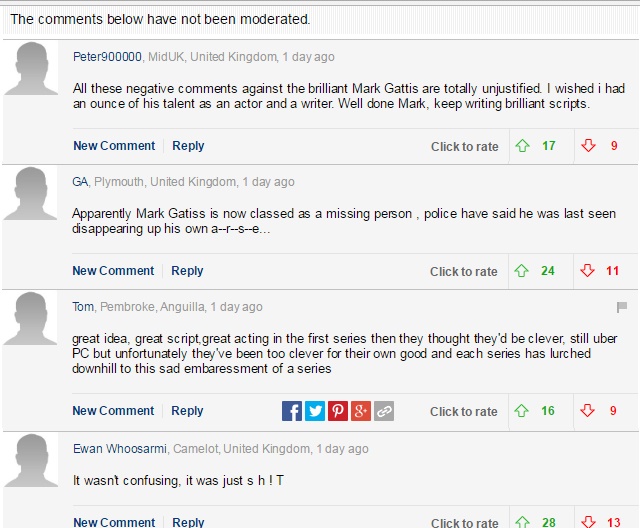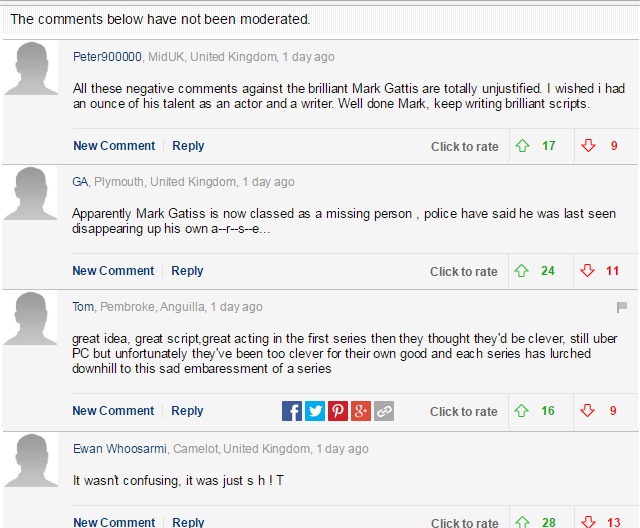 What's the real reason behind the highly confusing episodes with less managed scenes? Is it really Mark's plan to play a mind game??
There may be several reasons behind it. Among them, Benedict Cumberbatch could be the real one. After getting immense popularity as a Hollywood star, Benedict Cumberbatch (Sherlock Holmes) might be busy and could not get time off for BBC 1 series Sherlock Holmes. Mark added,
"We couldn't do it without Benedict, of course not. We couldn't recast Sherlock. It's not a show we're just churning out. It's a special thing and we couldn't do it without Benedict. We're very lucky to have the keys to Baker Street at the moment. Benedict and Martin have become the definitive Holmes and Watson of our age," "I don't think you need to argue that. The characters are immortal and when we finish there will be more interpretations."
"Sometimes it is the people no one imagines anything of who do the things no one can imagine." Explore about amazing Actor Benedict Cumberbatch who had an interest in acting since his childhood!
Writing Career and Net worth of Mark Gatiss
Actor Mark Gatiss likes writing unusual and unique kinds of stuff. He keeps experimenting and challenges his fans with different storytelling. He has written and produced the shows such as Doctor Who and Sherlock. His latest work as a writer is for the TV show, The Dead Room. The show was broadcasted from 24th December 2018, i.e., Christmas Eve. It is more about Christmas ghost stories.
He has penned other fictions including An Adventure in Space and Time, The First Men in the Moon, The Lost Man of British Art, Dracula, etc.
52-year-old novelist's net worth is estimated to be around $10 million.
Source: (independent)