"He's not well."-American TV personality Wendy Williams says about Kanye West!
American rapper and husband of Kim Kardashian has become the talk of the town these days! After some bizarre statements made by him, Kanye's mental status has been questioned by the people and Hollywood celebrities. American TV host Wendy Williams was the new one on the block who did not shy from commenting on the famous rapper.
Wendy seriously talks about Kanye West
Wendy Williams was one of the Q and A panel sessions at the Vulture Festival of New York Magazine. When the topic of Kanye West cropped up, Wendy went serious and commented:
"I will tell you, I feel very, very bad for Kanye West, He's not well and that is the very foundation of everything he says."
Wendy added:
"The war on drugs is very, very real, and the war on helping people with mental illness is very, very real,"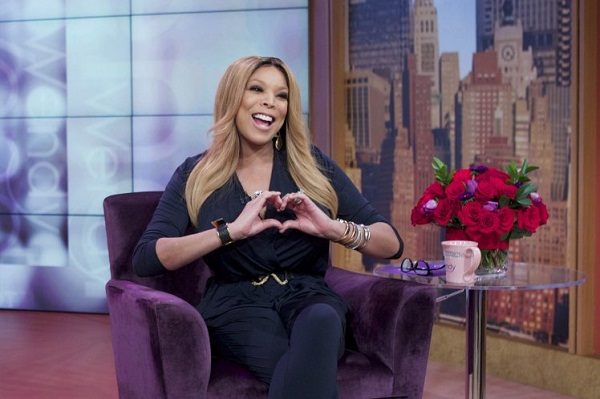 One of the members of the audience stood up and thanked her for bringing up the point of drug addiction. Wendy put in her statements about Kanye West when the moderators asked her opinion about a number of celebrities which included the likes of Meghan Markle, Mariah Cary etc.
When asked about Kanye West, Wendy took on a serious note. Wendy had struggled with drug addiction in the past and knows the implications of it in one's life. She analyzed and stated that the tragic turn in Kanye West's life can be pinpointed to the time in 2007 when he lost his mother to whom he was very close to. She also said that the absence of a father-figure in his life has also contributed to some element of mental and emotional upheavals in him. Wendy then repeated:
"His father is nowhere in the picture, his mom passed away trying to beautify herself to be a stage mom and I'm not going to talk about his wife, his family or anything like that but what I will tell you is that he's not well,"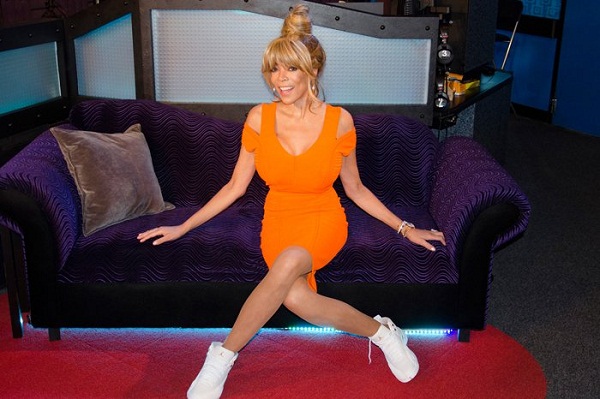 She continued:
"Kanye is in the throws, I think that mental illness is something that is so real."
Kanye's recent controversial statements
Kanye has come forth with some hilarious and controversial statements in the recent past. He found himself in problem when he tweeted love for Donald Trump. Kanye, 40 had posted on his Twitter handle:
"You don't have to agree with Trump but the mob can't make me not love him. We are both dragon energy. He is my brother. I love everyone. I don't agree with everything anyone does. That's what makes us individuals. And we have the right to independent thought."
He also added:
"Keep America Great. Kanye 2020."
we got love pic.twitter.com/Edk0WGscp6

— KANYE WEST (@kanyewest) April 25, 2018
People were dismayed by his tweets and began speculating that he has some mental issue. He also spoke to TMZ and had said that according to him, slavery is a choice. This statement of his also did not go well with his fans and audience.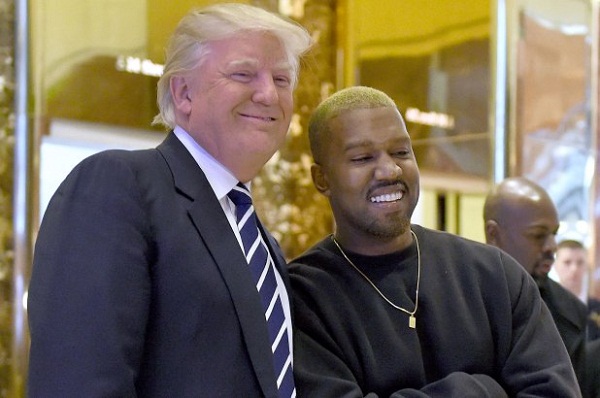 Rapper Kanye also had a few months back disclosed that he was a victim of opioid addiction and has overcome it. He also said that he has undergone liposuction. Kanye also had a nervous breakdown recently which had necessitated hospitalization for few days. Considering this background, it was but natural that people thought that he needs medical care.
Some disagree
There were some who disagreed with what has been told about Kanye's mental status. They felt that the diagnosis of mental health can be only made by a qualified doctor and that calling Kanye West insane would be bad for the people suffering really from mental illnesses.
Short Bio on Wendy Williams
Wendy Williams is an American television host, actress, author, fashion designer, and former radio personality. Most people know her as the host of the nationally syndicated television talk show, 'The Wendy Williams Show'. More Bio…