TV chef Heston Blumenthal married girlfriend Melaine Ceysson in France ceremony last weekend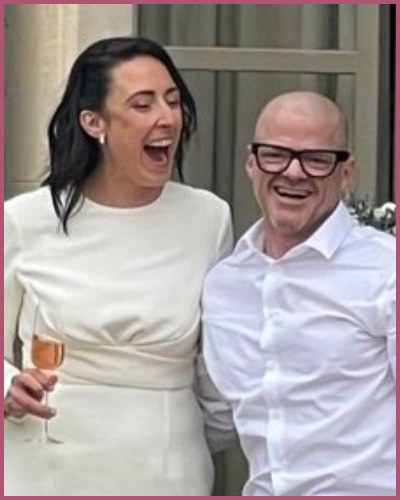 Heston Blumenthal has married for the third time to his girlfriend Melaine Ceysson
The two exchanged vows almost three months after their engagement
The wedding ceremony took place in Ceysson's native in Provence, France
---
Heston Blumenthal has married for the third time
Heston Blumenthal married his girlfriend Melaine Ceysson last weekend on March 25 in an intimate formal ceremony in the village's wedding hall.
The wedding ceremony took place in Ceysson's native in Provence, France.
As for the reception, the newlywed couple invited around 60 guests including Heston's chef pals, Raymond Blanc, who owns Michelin-star restaurant Le Manior aux Quat' Saisons, and Great British Menu judge Matthew Fort.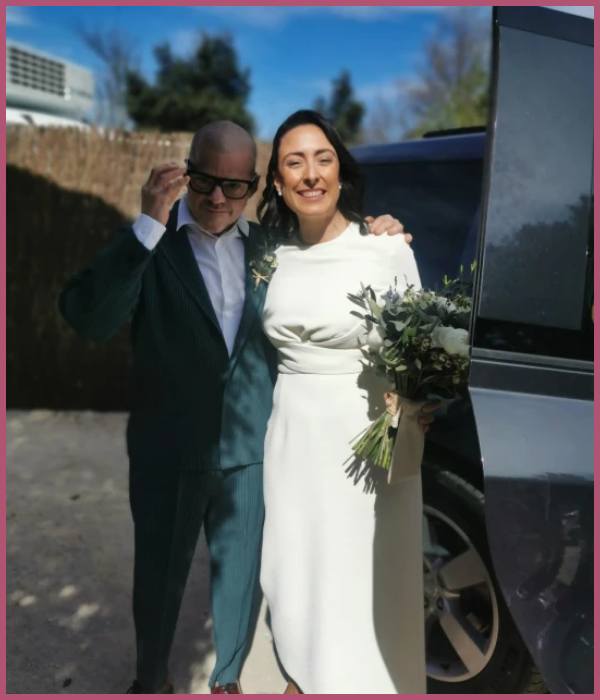 According to Daily Mail, guests were treated to a number of Heston's signature restaurant dishes, including jelly of oyster and passion fruit, triple-cooked chips, Scotch eggs, and meat fruit.
Blanc told the outlet,
"Ever since Heston did an all-too-brief week in my kitchen, I've loved his fire and creativity. Over the years he's helped me improve, and I hope I've also helped him. That's our special bond, so, of, course, I had to be here."
Also read Sealed with a Kiss! Braunwyn Windham-Burke Kisses Fiancee Jennifer Spinner In Front of a Wedding Chapel in Vegas!
The wedding news comes almost three months after the pair announced their engagement. Blumenthal revealed in January,
"I have found my other half. I am going to get officially married to Melanie."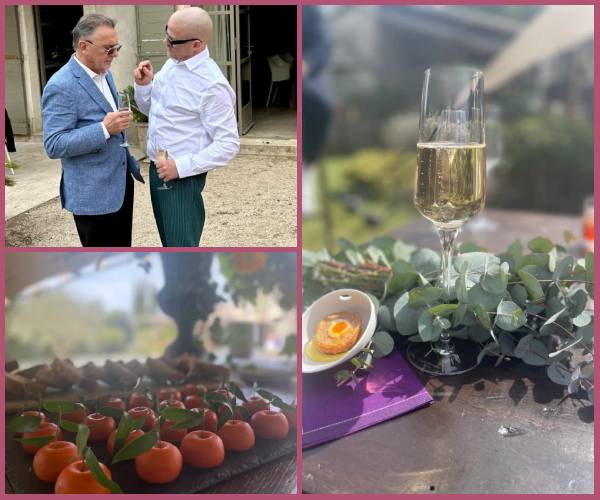 The celebrity chef, 56, met Ceysson while she was working at a hotel in Val-d'Isere, the ski resort in the French Alps. Blumenthal was staying there for a Christmas holiday at the time with his table-tennis coach.
Wedding attires
The bride of the day, 36, opted for a classic white outfit designed by Emilia Wickstead, a favorite of British royals.
She is accessorized with some pearl earrings, which perfectly contrasted with her silky dark locks.
The groom, on the other hand, donned a green suit by Issey Miyake and a crisp white shirt. Additionally, he wore his signature thick-framed black glasses.
Heston Blumenthal: Past Affairs, Wife, Children
Blumenthal, who owns The Fat Duck, has previously married twice
Heston was first married to his ex-wife Zanna Blumenthal, whom he divorced in 2016. The pair were teen sweethearts and had been married for 28 years.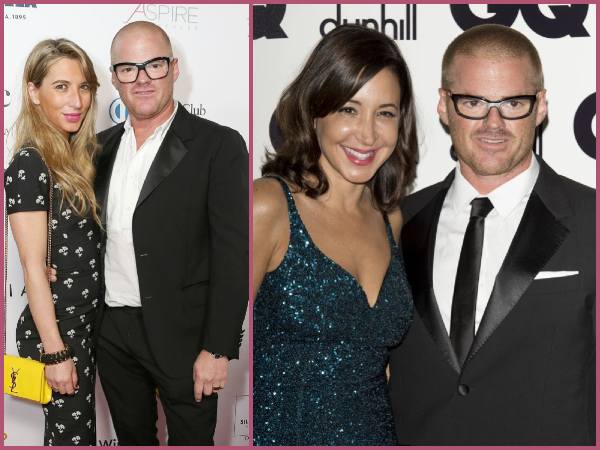 The former couple shared three children together Jack, 30, Jessie, 28, and Joy, 26.
He then married his former girlfriend Stephanie Gouveia in 2018 in a non-legally binding ceremony in the Maldives with whom he also shared a child together. The two have 20 years age gap.
The Michelin-starred restaurateur also had an affair with US cookery writer Suzanne Pirret.
Also read All about Tania Torres and Perry Sanchez's married life, children, family, and more