HGTV star Mina Starsiak Hawk Welcomed Her Second Child, Daughter; Reaction Of Her Son Jack Meeting His Baby Sister For The First Time!
Mina Starsiak Hawk has candidly shared her entire pregnancy journey on social media. She welcomed her second baby, daughter.
Recently, the HGTV star showed her growing baby bump and changing body with her audience. Here is the first glimpse of the new baby and her son reacting to his daughter.
Mina Starsiak welcomed her daughter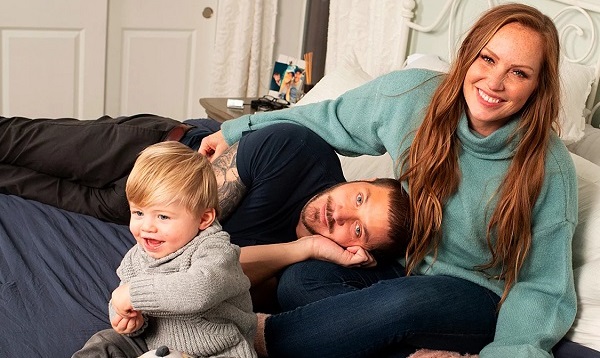 The HGTV star welcomed her second child with her husband Stephen. The couple named their new-born daughter Charlotte Drew Hawk. As the star is very transparent about her entire journey of pregnancy, she updated her fans about their newborn.
The HGTV star announced the arrival of their new-born six days back. She posted a series of photos of her and her husband holding the baby. In her other posts, she shared an adorable reaction of her son Jack reacting holding his baby sister for the first time.
Jack gave his sister hugs and few kisses. The first interaction of Jack with his baby sister is extremely adorable. In the video, the mom of two asked her son if he will take care of Charolette. The two-year-old sweetly replied 'Yes' with a smile on his face.
HGTV stars' candid post about postpartum body
Mina Starsiak Hawk took Instagram to let her fans know about the change in her body since her pregnancy. The HGTV star candidly posted the picture of her body on a mirror selfie. Starsiak revealed she gave birth to her daughter through C-section. She further wrote about the experience after giving birth.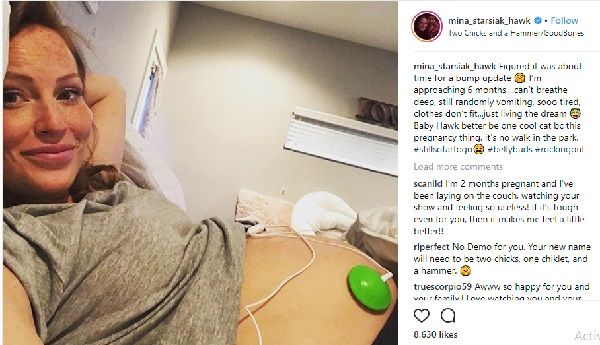 Starsiak gave a realistic glimpse posing with a diaper on after giving birth to her child. Furthermore, she also illustrated that everything we see on social media is not exactly things behind the scene. She revealed that the post we see after people giving birth is only the thing they want us to see.
Moreover, she wrote:
"The first is just posed and sucked in…. suuuuper unpleasant post c section fyi. The rest are me, at rest…. in my diaper, bc yes, you have to wear a diaper after giving birth bc things just come out. There's no room for modesty after childbirth."
The empowering post of the HGTV star is something we can appreciate. Unlike many influencers on social media, she gave a real glimpse of what we can expect after giving birth to baby.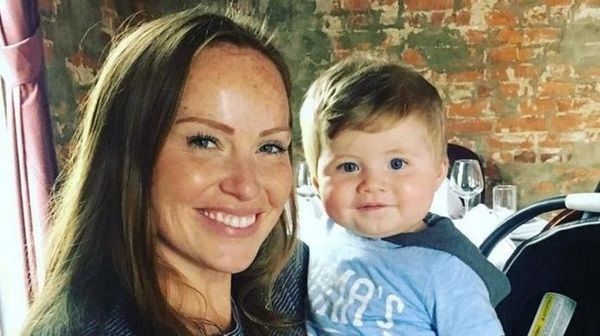 Starsiak did not have a pleasant second pregnancy unlikely her first one. She revealed she developed Diastasis Recti during her second pregnancy. The couple had a many failures so they went with IVF process for their second baby.
Starsiak and Hawk who met in 2013, officially turned husband-wife on 11th June 2016. They welcomed their first child on 9th August 2018. Their son Jack is now two years old.
You may also read- The girlfriend of actor Alex Kompothecras gives birth to a daughter!
More About Mina Starsiak
Mina Starsiak Hawk is an American real estate agent and television personality. Currently, she appeared on HGTV's new Reno show "Good Bones" alongside her mom. See more bio…
You may also read- Katie Price has plans to have a baby with her new boyfriend Carl Woods!